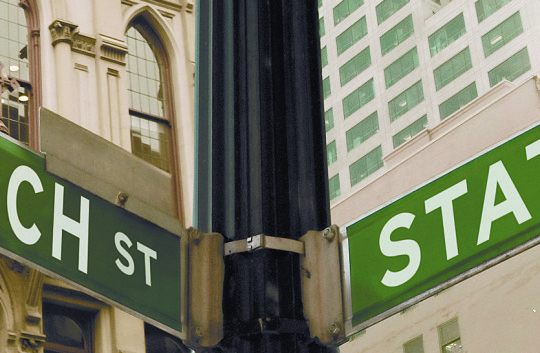 We are pleased to share the second article in the series  from Heather Geyer, Administrative Services Director for the City of Wheat Ridge, Colorado. In the series, ELGL members talk about how they balance their personal faith with their public service careers. 
---
Writer's Note: I chose to take a personal approach to this article knowing that I am not the only local government professional who has found herself in a season of disappointment. We always talk about the wins. We do not talk enough about the tough times, the losses, the failures…these times that really shape us into the professionals we are called to be. I hope that there are seeds of encouragement and inspiration for those of you that may be living through a difficult season in your life.  
---
My Personal Storm
The lyrics to Ryan Stevenson's "Eye of the Storm" have resonated with me in a very powerful way over the past year. I recall hearing the song for the first time a year ago and tearing up while I was driving one morning. It was then I recognized I was in the middle of a storm. Have you ever had that experience when you feel like the lyrics of a song were written just for you?
Mmm, when my hopes and dreams are far from me
And I'm runnin' out of faith
I see the future I picture slowly fade away
And when the tears of pain and heartache
Are pouring down my face
I find my peace in Jesus' name
In the eye of the storm
You remain in control
And in the middle of the war
You guard my soul
You alone are the anchor
When my sails are torn
Your love surrounds me
In the eye of the storm
Earlier in the spring, I had felt a strong tug to start exploring that next step in my career. I was six years into serving as a director and ten years at my current city. I applied for three positions: two city manager positions and one deputy city manager position. I was very hopeful. With a goal of becoming a city manager one day, this was exciting, scary and a bittersweet experience all at the same time. In the end, none of the three doors opened.
The experience had left me fighting a lingering sense of failure and rejection. Did I interview poorly? Why was my experience not good enough? Why were doors not opening? I could not quite shake the feeling of failure. Even though in retrospect the positions and organizations I interviewed with were not the right fit for me, it did not make it any easier. This experience was not just about finding that next position. It rocked me at my core on a deeper soul level. I have believed since college that my calling was to work in city management and now I was questioning it.
Purpose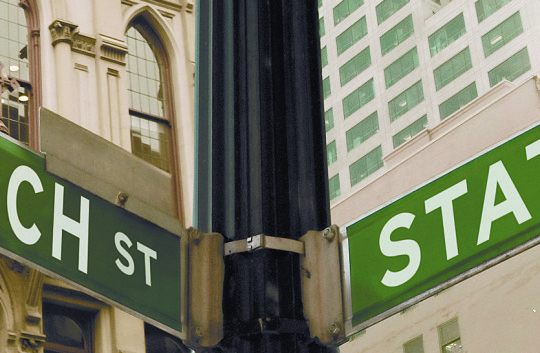 I am a Christian. I believe that every individual is created with a purpose and unique calling in life. I take a holistic approach to the work I do it is not just a job to me. In my 39 years on this planet, and the 17 years spent in public service, I have come to realize that the most powerful dynamic of working as a public servant is not how we shape communities rather how they transform us.
My faith journey has taken some interesting twists and turns, been filled with joys and sorrows, to where I have landed today. My belief in God keeps me rooted and is the foundation of my core values. My faith is an integral part of who I am and I feel blessed to be able to live in a country where I can practice the faith of my choosing. Separation of church and state is important to our democracy and I support it. I cannot live a life without faith and I cannot put my trust solely in people and institutions. For me, the intersection of my faith and public service is reflected in how I choose to live my life and how I treat other people. The greatest threat to living my faith is trying to be someone I am not.
Navigating the Storm
I remember as a teenager an aunt telling me about how she turns to her faith when times get tough. My faith has helped me navigate my storm. Beyond the closed doors on the job front, my storm intensified when I made the decision to end a relationship. I was also trying to manage a health setback that manifested itself. Through this experience, I questioned God…I questioned everything. Can you give me a break? I remember praying, "God, if I am not called to be a city manager please take this desire from me." Storms can be difficult to navigate but you have to keep moving forward. I leaned into my faith and shifted my focus to finding an outlet. Playing golf was my retreat. I found peace and solace on the golf course. I discovered joy in swinging my clubs and little wins like shooting par on a hole. My storm led me to becoming a better golfer, establishing a handicap and making great memories with friends on the course. Storms are opportunities for personal growth and change if you allow it. How do you take a storm and use it as an opportunity to grow? This looks different for each of us.
The closed doors were opportunities not meant for me.
A Calling
Ron Holified, CEO of SGR, wrote about Robert Greenleaf's servant leadership characteristic "calling" in his book, "4th Dimension Leadership: A Radical Strategy for Creating an Authentic Servant Leadership Culture."
Servant Leaders have a natural desire to serve others and are willing to sacrifice self-interest for the sake of something bigger and more important than themselves. They long to make a difference in the lives of others…Doing so brings them a sense of joy and relief, even as it moves others into a better future. This double reward, both personal and global, draws them towards their destiny, towards the fulfillment of their deepest calling (page 10 & 11).
Ron wrote, "A sense of calling allows Servant Leaders to keep going when others might give into discouragement." My storm was a test of my calling. I think one of the hardest things I experienced was feeling the tug to move forward yet still having a deep profound sense of loyalty and commitment to the organization I serve.
Moving Forward
They say timing is everything. I am hopeful. I came across this saying recently, "Sometimes God closes doors because it's time to MOVE forward. He knows you won't move unless your circumstances force you. Trust the transition. God's got you!"
I think the greatest gift you can give yourself in reconciling faith and public service is to keep the faith, live with an open heart and mind. Persevere through the storms of life. Believe in yourself. Doors will open.
Supplemental Reading