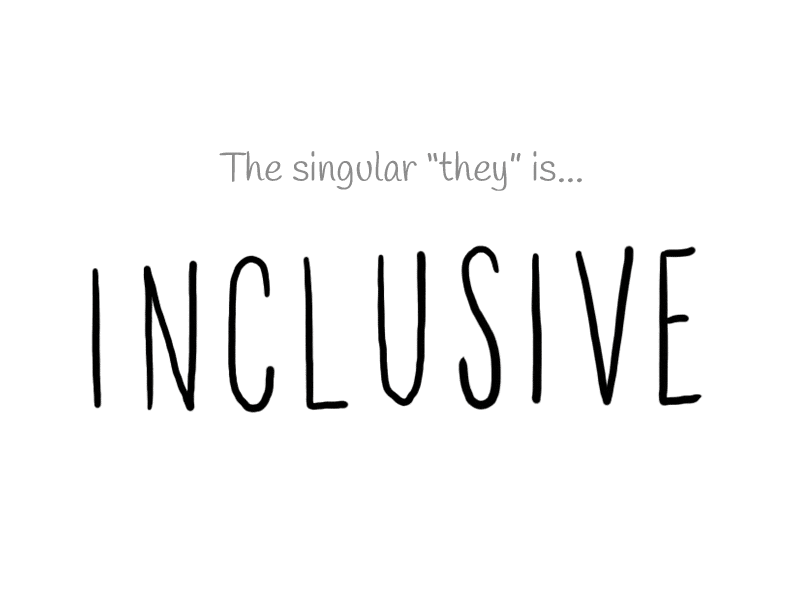 In this post, Bang the Table's Engagement Manager, Casey Earp, offers tips to make your community engagement efforts truly inclusive.
________________________________________________________________________________________________________
It is Sunday afternoon and your tires are melting in your driveway. There aren't many sports teams to cheer for and even less to watch on TV. What do you do? Grab the Sunday newspaper!
Right across the front page, you see your local government getting a little bit of good press about an upcoming opportunity for the community to weigh in on a major issue. "Pleasantville has four chances to weigh in on the future of everything." What goes through your mind?
For the ELGL crew, it is something along the lines of 'this is going to be a long week/month' and 'I really hope my neighbor doesn't show up to all four of these'.
If you are a regular community member you might be thinking something along the lines of –this sounds awesome – I hope I can make these times work – why does the city always schedule these meetings when I am at work (practice, school, life)? Why are there only 4 possible times for me to have input on everything?
These thoughts lead you down the path of general apathy. Although you would like to be more involved, your time is too important to spend an evening in a council chamber for a three-minute comment and a mic drop at the podium.
So, who shows up? Yes, you all know the anecdotal answer, the same few highly vocal community members who represent a small cross section of the community.
A simple search will produce a study that seemingly agrees with this assumption. This study was completed by our friends at National Research Council, for Governing in 2014, and it
looked at general participation rates in local government. As a very quick overview, the study found:
Only 19% of the population has contacted a local official about an issue in the last year
Only about a quarter of the population attended a public event or community meeting.
People under 35 or who come from a lower income background or belong to a minority group
are far less likely to participate in local government conversations.
Let that sink in. Your team is more than likely speaking with the same small group of people over and over… Additionally, there is research showing that facts and figures don't necessarily sway individual's assumptions on particular topics. What this means, again anecdotally, is the same small cross section of your population is determining the community's direction based on their own assumptions.
Why are participation numbers so low and why should we all care?
Participation numbers are low for two simple reasons: the lack of trust from the community (that their input will lead to change) and lack of opportunity to participate. Thus getting back to the headlines in Pleasantville – today's headlines shouldn't describe single opportunities for participation but rather periods of time when the community can engage, when it is convenient for them. We should all care because local government can be the catalyst for solving our country's Bowling Alone issues by creating a transparent, easy to follow, and frequent engagement process. Luckily for everyone who has made it this far into the article, the tools and processes are available to deploy a successful engagement process.
Below I have outlined four strategies that we often talk about with cities and counties across the country to help spark your conversations on how your team can bring new voices to the table.
It is crucial for the public to know exactly how and when they can weigh in on a project or policy. This should be laid out at the beginning of a consultation, and there should also be room in the timeline to adjust should additional issues come up.
Once a topic is identified and a process laid out, you need to be 100% honest where people can make an impact – there is nothing more damaging to an organization's
credibility than running an engagement campaign on false pretenses. You only need to attend a meeting after this has happened to see why and how participation rates have declined and general apathy set in. Your communities are made up of considerate people. If you lay out the confines of a project, with well-reasoned restrictions, you will find that the conversation will stay focused on the opportunities.
Think about digital engagement. You can open up a digital space that allows anyone to participate for months, rather than the four scheduled opportunities. You can recreate
the in person materials from your open houses and post them online (in multiple languages) to extend your reach into the community.
Community engagement should revolve around "going to them" approaches. This includes both on topic and technology. Find things those non-traditional actors are interested in and ask them about it. Online, on paper, in a park. Whatever they are using and where ever they are going. Don't throw out another charette on a development project and expect new demographic groups to show up – it doesn't work like that. You have to do the hard work of marketing opportunities, clearly articulating priorities and opportunities, and detail how comments have impacted the final outcome. People interested in skateparks may not be interested in comprehensive plans but if they can see exactly how the process works and feel as if their voice is heard you will be able to count on them when the really big issues come up. Engage on everything always.
It is an exciting prospect that civic tech is taking off and the next generation of engagement will certainly include many more voices around our communities. If you aren't continuously building community/social capital through transparency and inclusion you are asking for apathy, distrust, and mediocrity in your community. Through deploying these strategies you will be able to get those in your community, who aren't traditionally involved, comfortable with the process and turn the tables for your team. You will be able to focus on the process and outcomes rather than the roadblocks. Your community members will also have a new thing to do on a lazy Sunday afternoon.
For those interested, there are great resources for community engagement practitioners on ELGL, IAP2 and our site at Bang the Table.
Supplemental Reading: