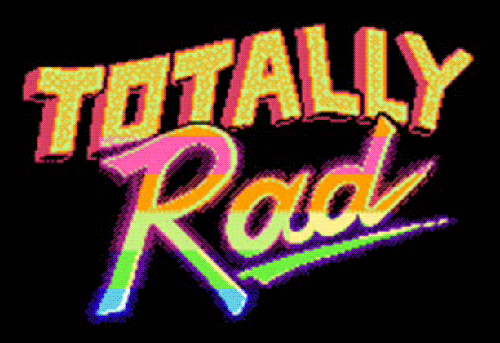 By Kylie Bayer-Fertterer, Tualatin Hills Park & Recreation District
While my main focus in the office is centered around improving workforce diversity and employment outcomes for people of color and of other diverse backgrounds I love me some good old-fashioned HR. One of the most fun parts about working in HR is conducting a benefits orientation with new employees. At THPRD, newly christened Knopes make a pitstop in the HR department their first day or two on the job to get the lowdown on the benefits they may take advantage of as a park district employee.
We offer a pretty standard benefits package, similar to what most local governments offer, including participation in a pension plan, options for additional deferred compensation programs, health insurance, dental insurance, and vacation, sick, and personal leave. In addition to retirement and insurance options we offer discounted program registrations, an alternative healthcare plan, and access to an employee assistance program. I love telling employees about all of the extra things they get besides a paycheck. This is especially fun when we hire someone who hadn't had health insurance before or came from a position without paid time off.
While I think my benefits orientations are riveting, the info kind of goes in one ear and out the other with our new employees. This could be for many reasons: 1) the first week on the job is HECTIC, 2) HR has a tendency to overload folks with info, or maybe 3) employees don't want or need some of the benefits offered to them.
I've struggled with how to engage with employees about benefits for some time now and have come up with a few suggestions to make those bennies exciting and to encourage employees to take advantage of the package they are offered.
Don't let the initial HR benefits orientation be the only time an employee hears about the benefits package.
Consider adding reminders about different benefits in the employee newsletter.
Keep the HR webpage updated with correct forms and links to benefits webpages.
Send a follow up email to new employees a few weeks after they've started to check in on any potential questions about the benefits package.
Invite an HR rep to your next team meeting to answer questions about employee benefits! (Please do this, we like getting out of our cubes.)
As a manager, take advantage of the package yourself so employees can come to you with questions. I just started taking advantage of our alternative care benefit by getting therapeutic massages. Now I can tell employees exactly how the process works and I'm relaxed, win-win.
Note that I said the "package they are offered." What if that package isn't what employees need or even want?
Evaluate your benefits package.
A good rule of thumb is to survey other similar agencies every 3-5 years to see what they offer differs from your own benefits package.
Survey employees asking which benefits they find most valuable and which ones they don't use often or at all.
Check out professional HR organizations like SHRM and IPMA to keep on track with the trends in employee benefits.
Want to make changes to the benefits package? Consider timing this with contract negotiations and be sure to add in extra time to obtain solid employee feedback and financial analysis before committing to a new benefit or to taking an existing benefit away. And don't take away my therapeutic massages. They're basically saving my life right now.
Here are the bennies I'd offer if budget wasn't a limiting factor and I didn't have to get any manager approval AKA "Kylie's Totally Rad Benefits Package Designed for #MWords and Beyond" (these are in addition to the standard retirement, health insurance, and sick leave and are in no particular order.)
12 weeks paid parental leave
Assistance with childcare or other caregiving needs
8 week sabbatical after 7 years or longer if the employee can justify why they need longer
Paw-rental leave so employees can snuggle/potty train new pets when they join their family
A decent wardrobe stipend so staff can deck out in logo gear and look fly while representing the organization
1 hr paid to workout every day
Onsite locker rooms so employees can get down on that active transportation we preach about and not fear stinking up their cubicles
Half day Fridays from Memorial Day through Labor Day
Public transportation pass
Alternative scheduling if desired (four 10s, the potentially confusing 9/80, or something else and employee and manager can cook up)
Meaningful support for continuing education and professional development that helps employees progress to the next step in an their career path (H/T Rafael Baptista!)
Unlimited vacation! Here's a LinkedIn article outlining some pros and cons of unlimited vacay. I think unlimited vacation could be awesome, as long as the culture encourages employees to take time away from work to relax and recharge. Also, I need a vacation. (H/T CitySourced!)
Opportunities to volunteer at local schools and nonprofits during the workday
Charitable donation matching
Covering the cost of professional association memberships (H/T Laura Hardwicke for the last three! #GoGirl)
TL;DR make sure employees know what benefits are available to them, evaluate your benefits package regularly, and throw is something super rad like paw-rental leave or extra cash for logo clothing to keep it interesting.
Have other suggestions for my lists? Send me a tweet and I'll update the list!