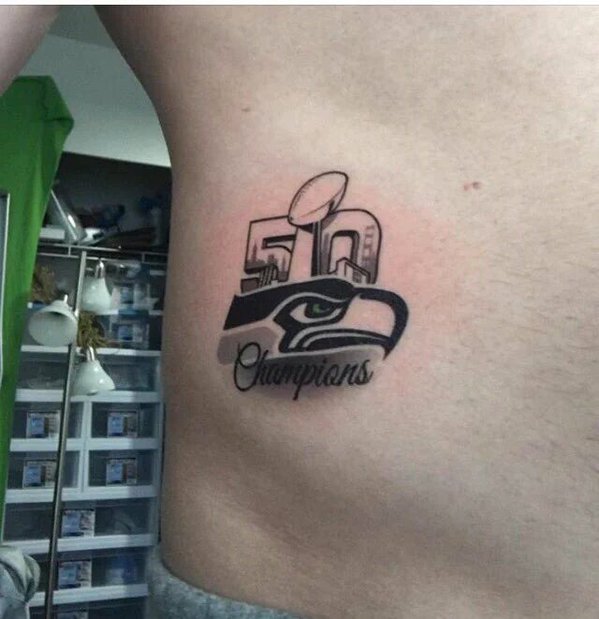 With December 2015 in the rear view mirror, ELGL co-founder Kent Wyatt returns with all the news and happenings that are deemed important in the Wyatt household.
January 16
Dud!
I'm just here so I won't get fined….
Since you asked, I've decided watching the Seahawks get blown out is preferable to losing the Super Bowl at the 1-yard line. It also leads to a more productive day. Think about, if the Seahawks game had been close you wouldn't have the joy of reading these musings. And I have more time to focus on my love of J. Cole.
I pay my bets so a six-pack of beer will be delivered to Panther fans – Sarah Hazel and Doug Barrick. Thoughts on what I should send. Hope Doug and Sarah drink'em while watching the Panthers win the Super Bowl.
Fun Fact: Michael Jordan (not Michael Jordan the dog) was at Seahawks/Panthers game.
Transaction Wire
McKinney ramping up search for new city manager
Taylor to pursue city manager structure
Cleveland preparing for city manager search
Newport News manager's logo plans touch nerve on council
Blaine, set to become Anoka County's biggest city, steps out
Georgia town to continue 4-day work week for some employees
City manager says employee's age discrimination lawsuit against Milpitas dropped
Carrollton announces new roles for members of city staff
The Fall of a City
Many thought the recession would lead to the consolidation of cities and their services. That movement didn't materialize on a large scale but another one did – the dis-incorporation of local government. Here is Exhibit A.
Link: In Maine, Local Control Is a Luxury Fewer Towns Can Afford
Gentrified Sesame Street
My kids have grown out of their Sesame Street phase which is a tad disappointing. I always had a soft spot for Count. The Sesame Street, as we know it, may be changing as the show moves to HBO.
'Times says that the story lines will focus on a smaller group of characters (Elmo, Abby, Cookie Monster and Rosita), while Big Bird, Mr. Snuffleupagus, Oscar the Grouch, and Bert and Ernie "still make appearances." Pushing out most of the residents who've been there the longest, I see. Isn't that always the way these things go?'
Looking for a Room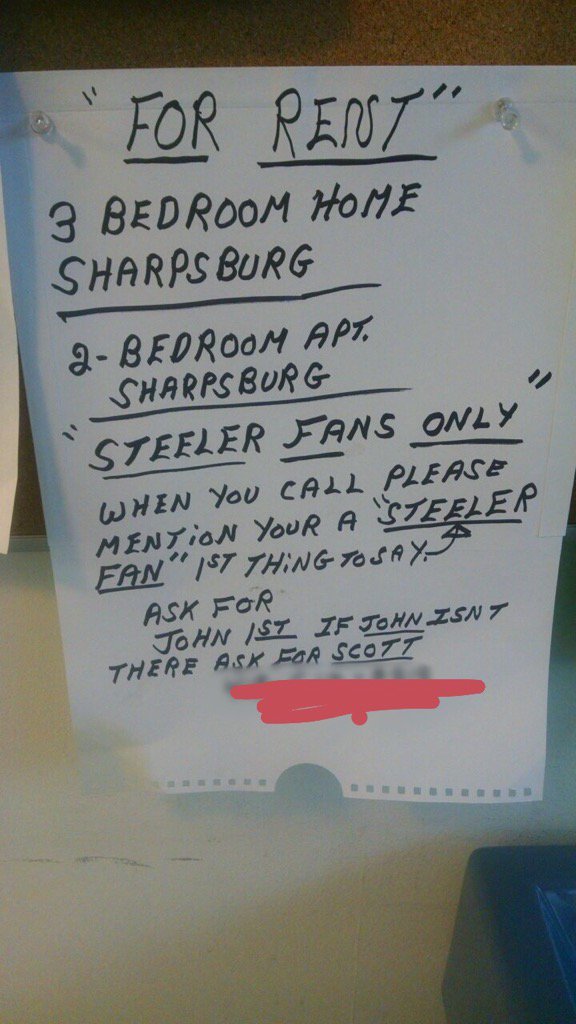 January 15
Odd Government News
These two stories went pointed out by a couple of our members.
Rhode Island official persuades man to dress as old woman for photo op
A city official who wanted to include an elderly woman in a photo op about a snow shoveling program persuaded a middle-aged man to dress up in a wig, earrings, lipstick and a dress.
The man stood next to the mayor of Cranston at a news conference touting the program and wore a name tag that said "Cranston Senior Home Resident."
The Case Of The Missing Budget: Twitter Reacts To News That Nigeria's Budget Disappeared
Multiple outlets are reporting that Nigeria's budget is missing. What might sound at first like some arcane parliamentary problem is actually literal: Hundreds of documents on which the official 2016 budget was printed, as well as any electronic copies have disappeared from parliament where it was supposed to be discussed today.
J. Cole and Me
As you know, I am a huge J. Cole fan (or perhaps, I forgot to tell you this tidbit.) Until last night, J. Cole could have walked right past me and I wouldn't have stopped playing on my iPhone.
This changed when I faced the prospect of watching another kids movie last night. So instead, I plugged my Beats By Dre (best Christmas gift ever) into the iPad and searched for another option on HBO streaming. I landed on the J. Cole documentary because J. Cole is a native of Fayetteville, NC. (I lived right down the road in Wilson, NC which pretty much makes us twins.)
The five-episode documentary was a cool inside look at writing lyrics, touring, and connecting with fans. None of which I will ever do. The creativity that it takes to make music is mind blowing. I struggle to write an agenda item summary sometimes, I can't imagine writing lyrics. (My lyrics would involve pizza, My Little Pony, khakis, the Seahawks, and UNC basketball.) After watching the documentary, I spent the morning listening to the J. Cole station on Apple Radio. So I am pretty hip now.
Grade: A-, better than Making a Murderer.
P.S: I am now following J. Cole on Twitter. He is not following me.
P.S.S: What's your favorite J. Cole song?
Link: Inside the making of J. Cole's new HBO documentary
Transaction Wire
Wilsonville considers fiber options
Tom Markus, city manager of Iowa City, named Lawrence city manager
Former Austin city manager flies solo with newly branded engineering firm
Retired Apopka city manager collects $22K monthly as consultant
Assistant City Manager Miller leaving Williamsburg for North Carolina
Financially troubled Opa-locka gives $25,000-a-year raise to interim city manager
January 14
Paid Parental Leave
Congrats to Jenny Campos, City of Ferndale, MI, for her work on the paid parental leave. She sent along the final policy for your viewing pleasure.
City of Ferndale Paid Parental Leave Policy
Can't get enough of paid parental leave information? Here you go…
Paid Public Sector Parental Leave?
Rewind: City of Dayton, OH Take the Lead on Leave
Webinar: Dayton, OH Takes the Lead on Leave
Aging of a President
Being President comes along with tons of perks but preventing gray hair is not one of them.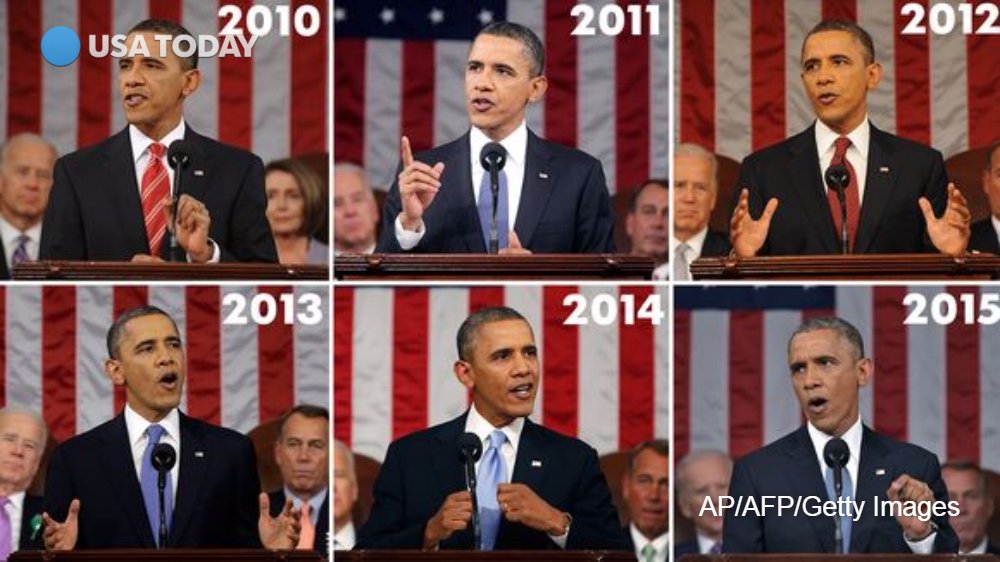 More Content Strategy
Recent articles by Vision Internet have drawn a lot of interest and views. (See: "Transforming Government Communication through Website Content Strategy" and "Digital Accessibility — Is Your Local Government Compliant?") As a follow up, the good folks at Vision have sent additional information that can be found in, "What is Content Strategy and Why Should I Care?"
Here's what you'll learn:
"Is your organization's website effective? Often the most undervalued and overlooked part of the website is the one that can make the biggest difference: content.
If you're thinking, "Oh our departments handle that," you may be missing a huge opportunity to improve your citizen's digital experience. Is your website turning visitors off, or encouraging them to engage?"
Show Your Spirit
City of Appleton, WI is ready for the Packers game this weekend.
Not to be outdone, the City of Issaquah, WA shows support for the Seahawks.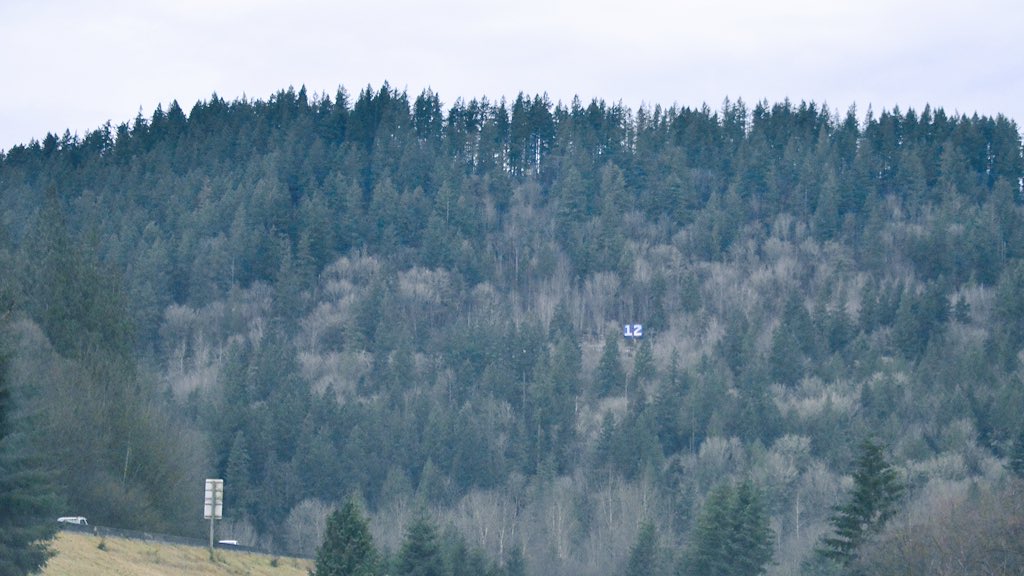 Telling Our Story
Socrata, one of our partners, has revealed a new tool that helps local government tell their story. Socrata Perspectives is a story telling mechanism for local government. The tool assists in putting your content in a living story telling environment.
 "Analysts can now create reports that are thoughtful, engaging, and interactive. Content can be reused for future reports, or simply updated automatically as new data is uploaded. As a result, analysts can spend more time gathering real insights and making strong recommendations."
January 13
Since I have finished all ten episodes of "Making a Murderer" we can now freely talk about the show. (Sorry Emily Morrison.) My initial impression was that Steve Avery, the former Braves pitcher, had really fallen on hard times after his MLB career. However, a few episodes into the show, I put two-and-two together and realized this was a different Steve Avery (not the one on my baseball cards. Apologies to Baseball Steve Avery).
Plot Summary: A guy in Manitowoc County, WI is accused and found guilty of rape, years later, DNA evidence clears him of the crime. A few more years later, the falsely accused rapist is accused of murder.
One of the show's highlights is a television reporters who appears throughout the show is an Elon University graduate. That's right, she graduated from Elon (Harvard of Alamance County) around the same time I did. And yes, it has occurred to me that I should send her a random email in a not-so subtle attempt at gaining the inside scoop. Can it get any better than having an Elon graduate and an almost baseball pitcher involved in the show! I think not.
That said, my general take on the show is the endless buzz about its greatness is over-hyped. I would generously grade it a B+. The first episodes are slow, and at various points, you get tired of hiring from the same people. Part of the reason for the buzz is the filmmakers put a decade a work into the series. Kudos for that, but that doesn't automatically bestow greatness. I've been doing many things for many years — brushing my teeth, searching for missing socks, and attempting to figure out Snapchat — that doesn't mean I am great at any of them.
From a wonky government perspective, the show makes the case for a reformed criminal justice system that levels the playing field between the prosecution and defense. Each of the attorneys involved could just as easily be found working a used car lot in Tarboro, NC. Whether it's Steve Avery or the DA, everyone involved with the case makes multiple mistakes and are about as trustworthy as Michael Jordan (my dog) around food.
(Fun Fact: ELGL has a member who works for the City of Manitowoc, WI. I imagine it isn't a good time to work for the chamber of commerce in Manitowoc.)
Should you watch the show….maybe, I don't really care if you do. I would choose listening to Serial over Making a Murder. But, if you really need pictures and vintage interviews, Making a Murderer, is the way to go.
Final note: Recently I read an interview with one of the defense attorneys who has become a cult hero because of the show. The reporter asked how he was about dealing with the uptick in attention and media coverage. His answer was something along the lines of, "I don't really notice it. I have never been on social media and I will never be on social media. I don't pay attention to all that chatter." I call BS on this one. I don't trust anyone who wholeheartedly swears off social media. To me, you are either lying or hanging onto false hope that the World Wide Web will eventually go away. Neither being traits that I admire.
January 10
SEA-HAWKS
I was going to spare you the "laces out" references but I lost control of myself and welcome any opportunity to insert clips of one of my favorite movies.
It's funny how watching a football game being played in 0 degree temperatures can make you cold, but I feel like I've been in an ice cave all day. Nothing personal, Rebecca Olson, but how can you live in those temperatures. Almost as baffling, how is Minneapolis ranked the most bikeable city? My personal strategy with cold weather is to avoid going outside if the temperatures drop under 50 degrees. I would be the palest, fattest person if I lived in Minnesota.
On the bright side, the Seahawks/Vikings game yielded tons of content for social media. (I'll say it again…how are people not on Twitter? It makes the viewing experience so much better.)
Proud Father
You may not want to hear this but…..my 6-year old daughter was headed to the bathroom this morning when she circled back into the living room, because she needed her Amazon Fire to take with her. Yes, I am a proud father.
Have You Tried Restarting Your Computer?
What does your IT department think about you? It probably depends on whether you call every time your computer freezes or you have trouble figuring how to print.
Here's insight into how you might be viewed – IT Workers Share the Most Idiotic Things Non-Techies Have Told Them.
"So—as a long overdue tribute to the brave men and women who handle our never-ending ignorance of technology—Upvoted's artist-in-residence, Li-Anne Dias, has brought a few of redditors' best IT stories to life with some original illustrations."
So, You Want to be a Management Analyst….
The City of Hillsboro, OR is hiring. Michael Brown, Hillsboro city manager, is one of the most innovative in the professional, and the City of Hillsboro defies the definition of a typical local government.
Transaction Wire
Joplin strongly recovering in both population, business
Menasha mayor censors constituents on Facebook
The Seal Of Whitesboro, NY, Depicts A White Man Strangling A Native American
To rebuild cities, get back to basics
Flint Wants Safe Water, and Someone to Answer for Its Crisis
January 8
GFOA
We met with ELGL member and incoming GFOA of the US & Canada President Marc Gonzales to brainstorm partnership opportunities between the two organizations. You can help by letting us know, in the comment box below, whether you are a GFOA member.
Transaction Wire
New city manager, council race and more ripped-up streets in Lynchburg's year ahead
City hires new assistant city manager, finance director
Brighton chooses Geinzer for city manager post
Savannah City Manager Stephanie Cutter resigns
WL community development director to resign
Roadmap to recruit next city manager a six-step process
New Uber Driver
Michael Jordan (my dog) takes a turn at driving. Not bad for his first time.
Just Did It!
ELGL member Leah Treat, Portland Bureau of Transportation Director, announced this week that Portlandia will finally launch a bike share program. The project has been delayed for a few years, in fact, ELGL hosted a forum on Portland bike share a few years ago.
The failure to launch was fixed by a little business named Nike. Judging from the pictures, you'll have no problem spotting these bikes.
Link: Nike to sponsor Portland's bike-share program, call it Biketown
Link: All the details on Portland bike-share
Link: Portland Bike Share Presentation by Steve Hoyt-McBeth (ELGL Forum)
The biggest surprise is that Portland is late to the bike share game. Seattle launched a program last year and many cities including Chicago, DC, and Denver have established successful programs. We've used bike share in Denver and it was the perfect way to check out the city.
Worst Kid in the Class
I hope that your kid wasn't the one named as worst in the class by every student attending a recent Ben Carson political rally. Carson asks fifth-graders 'Who's the worst student?'
"The targeted 10-year-old, who initially turned red in the face, ultimately shrugged off the exchange with a sense of humor. His mother, Robin Blackford, who was not present but learned about it through a teacher, said it was unfortunate but seemed mostly harmless."
Hiring….NOW!
Deputy City Manager, City of Boulder
City Engineer, City of Alameda
Labor Relations Manager, City of Henderson
I'm Back
Former Toronto Mayor Rob Ford is back and he is tweeting away.
"Torontonian Twitter users had a blast on Wednesday as the former mayor's verified account began answering questions posed to him on the social network, seemingly out of nowhere."
Just Because
January 6
Medium
That's not my shirt size, it's the newest addition to ELGL offerings. Many ELGL articles will be posted on our Medium account. The hope is to reach a new audience who hasn't been exposed to ELGL's original content.
Join the Force
Portland Police is getting creative in recruiting new officers.
"Drawing on the hype surrounding the new Star Wars movie, Portland police began a "Join the Force" campaign to recruit new officers. This was one of the bureau's recruiting posters. "Now Hiring: We're looking for a few good Wookies," the bureau wrote on its Portland Police Bureau recruiting Facebook page."
These Are My Confessions….
I admit it, I could hang out on Twitter all day waiting for more entertainment from #OregonUnderAttack, #YallQaeda, and #VanillaIsis. So, until this showdown ends, you are going to have to deal with memes, GIFs, and other fodder from Burns, OR.
In case you are worried about my safety or you want me to deliver snacks to Burns, the Wyatt family is located a long eight hour drive. Sorry.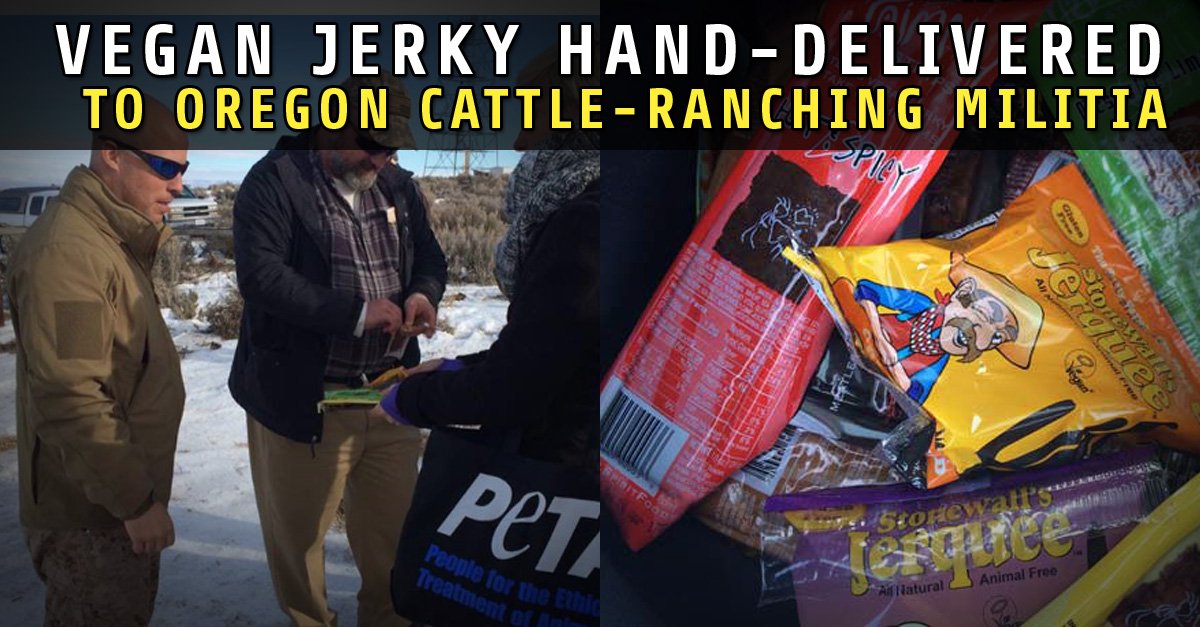 Okay, okay, I will stop now.
Christmas List – 2016
Break out your pencil and pad – I have an addition to my Christmas list, the Pillow Hoodie. I will be on my best behavior this year so Santa hooks me up.
I love hoodies. I love naps. I love sleeping. I already wear a hoodie to sleep so it is quite something for my trend to go mainstream. My love of the hoodie started when I used it to help get into a deep, dark sleep (despite being constantly rammed by the drink cart.
Transaction Wire
Why did Greenacres manager take job for $8,000 less than advertised?
Winona announces city manager finalist names; Rushford admin on list
City Manager Loomis gives Lubbock an A for storm response
Garner finally cuts the ribbon on its new police station
Why the Government Owns So Much Land in the West
Oregon Was Founded As a Racist Utopia
Hardcore Rap
While I watch basketball and take care of our children, my wife is busying rapping to the Hamilton soundtrack. It turns out that she might not be the only one rapping on her couch, and the smart people behind Hamilton are cashing in at the box office. I would have skipped past this article, but a few days earlier, my wife added Hamilton tickets to her wish list.
January 3
Wanna Fight?
Transaction Wire
It's a bird, it's a plane, it's a poem
New city strategy awaits council members' stamp
In bid to revive downtown, Kannapolis buys itself Los Banos to begin search for next city manager
Streetscapes: Edina's 50th & France thrives by providing that old-time feeling
A New Medium
Politico has a fascinating look at what has the mainstream media worried…..Medium. "The pitch is clear: Get your message out with none of the editorial interference that comes with old-school media."
Can I Get a Whoop, Whoop….
January 1
It's Time
The first day of the month means…. [/vc_column_text][/vc_column][/vc_row][vc_row][vc_column][vc_column_text]
Depressing Set of Facts From College Campuses
Here's a depressing set of facts to kickoff 2016.
[/vc_column_text][/vc_column][/vc_row][vc_row][vc_column][vc_column_text]
Who Shot JR?
Perhaps we'll find out in late January as the first trip of the year is booked and we are headed to balmy Dallas, TX. ELGL will be presenting at the SGR Conference and hosting a "Wine Walk" one of the events. Fear not, Matt Monedero will think he's drinking wine but we'll switch it to apple juice.[/vc_column_text][/vc_column][/vc_row][vc_row][vc_column][vc_column_text]
Transaction Wire
Reno welcomes iconic Believe sculpture into city's public art collection
City's "chief storyteller" feels blessed to work with great, dedicated public servants
Village hires a general manager
David Cox questions new guidelines for video presentations to Raleigh City Council
Our opinion: A new start at City Hall
Survey to gauge public's interest in a city-owned fiber network
Bob Baroni retiring as Lawrenceville's city manager
Rockland City Manager Censured by National Association for Ethics Violations[/vc_column_text][/vc_column][/vc_row][vc_row][vc_column][vc_column_text]
Dance, Dance, Dancin' the Night Away
See, you're not that bad of a dancer. [/vc_column_text][/vc_column][/vc_row][vc_row][vc_column][vc_column_text]
[/vc_column_text][/vc_column][/vc_row][vc_row][vc_column][vc_column_text]
Make It Rain
In college, everyone had at least one friend who was constantly bumming money with an empty promise of paying you back.
GQ introduces you to Meet the Man Who Gave Money Away To Anyone Who Asked.
David Hill wanted to try something different. So a couple of Decembers ago, he hatched a plan: For the entire year to come, whenever anyone on the street asked him for money, he would give that person money. Every single time. No questions asked.[/vc_column_text][/vc_column][/vc_row][vc_row][vc_column][vc_column_text]
Now Hiring
Economic & Community Development Director, Orange Park, FL
Coordinator III – Economic Development Specialist, St. Mary's County, MD[/vc_column_text][/vc_column][/vc_row][vc_row][/vc_row][vc_column][/vc_column][vc_column_text][/vc_column_text]