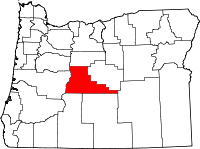 [vc_row][vc_column][vc_column_text]
Here's your chance to work for the fine organization that brought us the Oregon Property Tax Fairy:
DESCHUTES COUNTY ONLY ACCEPTS APPLICATIONS ONLINE. TO APPLY FOR CURRENTLY POSTED POSITIONS OR FOR DETAILED INFORMATION ON A RECRUITMENT, PLEASE VISIT OUR WEBSITE.
As the Public Information Officer for Deschutes County, the incumbent is responsible for managing external and internal communications, media relations, public relations, and public input. Duties will include coordinating, creating and implementing communication programs promoting the County's goals, programs and services; issuing media releases to promote programs, events and provide crisis communications and coordination; creating and developing publications, fliers, social media posts, displays, photographic and audio visual presentations, brochures and other written materials; and providing training and collaboration with clients and departments to develop and execute media plans.

*This posting is not meant to be an all-inclusive list of duties and responsibilities, but rather constitutes a general definition of the position's scope and function.
COMPENSATION:
$5,083.39 to $6,828.51 per month for a 172.67 hour work month. Salary normally starts at the first step. Excellent County benefit package when eligible. Position is available immediately.
MINIMUM QUALIFICATIONS:
Requires a Bachelor's degree in Journalism, English, Marketing, or Communications or a related field and three years of responsible experience in public affairs, public information, or public relations; or the equivalent experience to ensure the development of proficient writing techniques and presentation skills.
Preferred for this position:
Experience as a public information officer in the public sector and working directly with the media.
A Master's degree in Journalism, English, Marketing, Communications, or a related field.
Physical Requirements. Must have to ability to work in an office that is environmentally controlled; possess sufficient hand coordination to perform keyboarding and data entry; arm/hand movements to retrieve work materials and operate a variety of general office equipment; and the ability to sit, walk, stoop, bend, kneel, reach, stand, grasp, talk, hear, see, and lift up to 10 pounds on an occasional basis.[/vc_column_text][/vc_column][/vc_row]