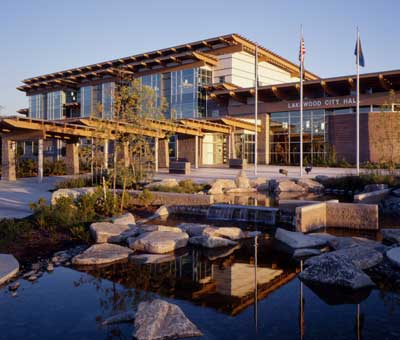 Graduate Intern
City of Lakewood, Washington
Department: City Manager
Salary: $16.00 – $18.00 Hourly
---
This is a part-time, temporary position.
Under the direction of the City Management Department, this position assists with policy and analysis projects related to City Administration. The intern will learn about the functions and services of local government, as well as gain experience in the roles of various departments within a public agency. This position will focus on projects that are intended to provide exposure to the operations and daily tasks of City government, as well as provide hands on experience that will provide a framework to enhance and develop skills for career development.
ESSENTIAL DUTIES:
Conduct individual studies and/or projects within various City departments to enhance existing knowledge in specialized areas such as marketing, research, and/or management.
Research, compile and analyze data, as well as provide solution-oriented recommendations addressing current or potential issues faced by the City. Collaborate with department leadership and staff to determine the appropriate course of action.
Conduct professional presentations to the City Manager and members of the Executive Leadership Team regarding projects, research, and recommended solutions.
Establish effective working relationships with department leadership and staff to facilitate completion of internship assignments.
Research current trends, standards, and best practices; share findings and recommendations with City leadership.
Create reports and communications, maintain records, and assist with executing administrative functions, as well as coordinating special events.
Perform various functions related to citizen outreach and/or military
relations.
Other duties as assigned.
EDUCATION, EXPERIENCE, AND OTHER REQUIREMENTS:
Enrollment in an accredited graduate school program to include graduate level coursework in management, planning, public administration, or related program. Recent master's program graduates (within last 12 months) may apply.
LICENSES AND OTHER REQUIREMENTS:
Valid Washington State driver's license by date of hire.
Must be at least 18 years of age by date of hire.
KNOWLEDGE, SKILLS, AND ABILITIES:
Knowledge of standard research protocols, as well as the ability to effectively conduct research, synthesize and analyze data, produce relevant reports, and provide appropriate recommendations.
Proficient skills in Microsoft Office Suite.
Effective and professional written and verbal communication skills.
Ability to maintain organized and complete records.
Ability to establish effective and collaborative working relationships within a project team environment.
Ability to work independently, prioritize, and complete tasks on time, and produce high quality and detailed work products. Project management skills required.
Strong interpersonal and customer services skills within a diverse and service oriented environment.
Ability to consistently demonstrate enthusiasm and commitment to diversity and public service.
Ability to maintain regular, timely, and reliable attendance.