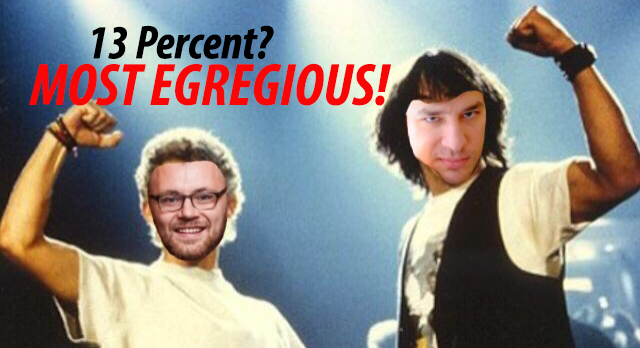 Christine Gregoire: Tale of Two Terms
Blog Post 2 – Policy, Policy, Policy

I've done it. My first solid read-through of Governor Gregoire's book, Tale of Two Terms. As it is billed before the first chapter, this book is "intended as a record for future governors or students of government to see how someone else managed." Outside of two paragraphs in the introduction and the two terms Gregoire spent as the Governor of Washington, there are no autobiographical elements to the book. It isn't the "Gregoire Memoire" I was hoping for; 1. Because after witnessing her passionate, charismatic performance at ELGL#13, I would've liked to have gotten a glimpse of Chris Gregoire the person and 2. Because I liked saying I was covering the "Gregoire Memoire", that's a sweet rhyme.
This is not to say that the book was unenjoyable or that I didn't benefit from her lessons learned about "governing through the bad times, as well as the good times, too." On the contrary, as an Emerging Local Government Leader and a "student of government" I found the book's reflections to be an extremely valuable insight on management and policy decisions. I look forward to continuing to highlight those for you, the reader as this project leads up to the big return of Governor Gregoire at #ELGL15.

---

Drawing the line – This past Friday, Mr. Ethan Cirmo did a fantastic job of re-telling some of Barbara Roberts' intimate, personal struggles. As he warns us to lead off, that post was rather upsetting. The heaviest of details for me being the trials of raising an autistic child in the late 1950's. Little-to-no educational resources, an unsupportive medical community – sadly enough, it brought my mind to the chapter on the reformation of Washington's health care system in Gregoire's book. I say sadly because we're talking 50+ years later and people are still struggling to find proper care for their ailments, there are still inconsistencies-in-practice amongst medical professionals, and the staggering yet growing costs of the health care system as a whole.

Not unique to Washington, health care costs were rising and so were the number of uninsured citizens. Gregoire saw and read nothing but disturbing studies and reports about the status of the health care system.
In 2004 the uninsured population expanded by 11 percent.
20-30 percent of health care spending did not improve health or extend life.
Each year between 39k-83k deaths nationally resulted from preventable medical errors.
Estimated waste in health care spending in the U.S. in 2011 was as much as $1.3 trillion.
During Gregoire's tenure as governor, her opinion, a hard one to oppose in the 1950's or the 2000's, was that the most urgent need facing the state was to provide more medical coverage for more children. So two goals were set: 1. Provide more access to care 2. Make that care more affordable.
"Our kids have enough challenges to succeed in school and life, so I wanted to make sure we offered them every chance for a healthy start."
Through policy and actions, like Apple Health for Kids, increasing the portion of the budget dedicated to funding and providing child coverage, and avoiding the bipartisan nature of health care issues, Gregoire was able to see, by 2012, nearly all children in Washington have access to care. A timeline most thought to be improbable.
In my reading there is a clear trend of Governor Gregoire meeting or exceeding expectations.
Plenty more examples to come, see you next week.