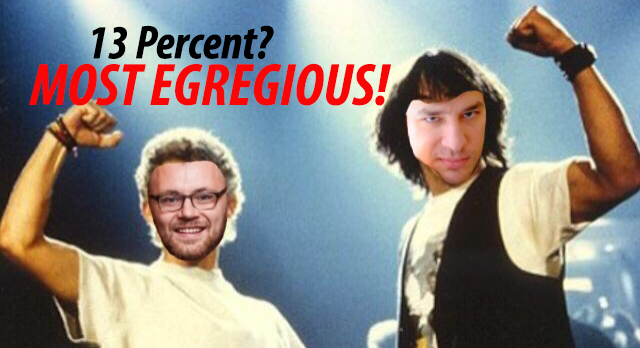 Previously
Chris Gregoire: Tale of Two Terms

Blog Post #3: Calls in the Middle of the Night
"Earlier this year, I answered a question in an interview by saying, "The United States of America is the one advanced nation on Earth in which we do not have sufficient common-sense gun-safety laws — even in the face of repeated mass killings."  And later that day, there was a mass shooting at a movie theater in Lafayette, Louisiana.  That day!  Somehow this has become routine.  The reporting is routine.  My response here at this podium ends up being routine.  The conversation in the aftermath of it.  We've become numb to this."
–Statements made by President Barrack Obama after the shootings at Umpqua Community College in Roseburg, Oregon.
Nothing prepares you for terrible, senseless tragedies.
On a quiet Sunday morning in November, 2009 Governor Gregoire got a phone call from Washington State Patrol Chief John Batiste. Even before an explanation, she immediately knew something terrible had happened. Chief Baptiste went on to tell her about the terrible events that had unfolded near McChord Air Force Base (now Joint Base Lewis-McChord) earlier that morning.
"A lone gunman had burst into a coffee shop and opened fire on four Lakewood police officers who were working on their laptops, catching up on paperwork at the beginning of their morning shift.
The ambushed officers, Sergeant Mark Renninger, 39, Officer Tina Griswold, 40, Officer Ronald Owens, 37, and Officer Greg Richards, 42, all died in the attack."
Sadly, this was not the only tragedy that took place during Gregoire's time as governor. Late night calls bring bad news, and they weren't at all an infrequency in the Executive Mansion; in all, Gregoire wrote 26 condolence letters to the families of law enforcement officers who died in the line of duty.
To Gregoire, the hardest part of being a governor was "attending services for fallen law enforcement officers or members of the military and the grief you feel for the family, friends and colleagues left behind."
As governor, it was important to take the time to be there for the families, and an obligation to try and prevent these types of incidents from taking place in the future. In the aftermath of the death of the Lakewood police officers, Gregoire tasked a work group to put together a package of bills that would later move through Legislation with ease. Likewise, in separate efforts, Gregoire was able to develop executive request legislation, which passed, and implemented safeguards in corrections facilities aimed at protecting law enforcement officers.
 "While we will never be able to stop bad people from doing bad things, we can learn from tragedies and look for safeguards that will help others." -Governor Gregoire
More to come next week.