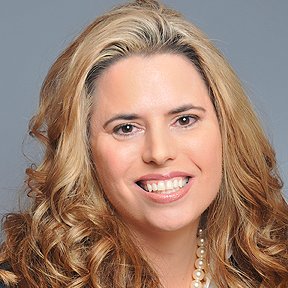 This is another installment of an ELGL original content series titled "Josh's Job Search 2.0" by Josh Halladay. Halladay is sharing career advice that he is receiving in informational interviews. 
Education: George Fox University, B.A., Management & Organizational Leadership; Portland State University, Executive Master Candidate, Public Administration
Connect: LinkedIn
Background Check on Nancy
Nancy Newton has been with Clackamas County since September, 2000 – first as the Deputy Director of the Office for Children and Families, hired as Assistant to the County Administrator in 2004 and appointed to her current position of Deputy County Administrator in 2009. Nancy's portfolio includes Emergency Management; 911; Juvenile Department; Health, Housing and Human Services; Resolution Services and the elected official departments of the Sheriff's Office, District Attorney, Justice Court and Circuit Court.
Nancy's prior work experience has been in the not-for-profit sector. Active in the Oregon Society of Association Management Nancy served on the Board of Directors from 1995 – 1999; receiving the Association Person of the Year award in 1998. Nancy is an active member of the International City/County Managers Association and served on the Alumni Board of Directors for George Fox University from 2000 – 2004. She continues to be active in non-profit and community volunteerism.
Nancy received her Bachelor of Arts degree in Management & Organizational Leadership from George Fox University in 1999.  She is currently completing her Executive Master of Public Administration at Portland State University.
The Interview
"Who does that???" I said, the question intended more as a statement. Regardless, she responded, "I do."  This was the email interaction I had with Nancy Newton, the Deputy County Administrator of Clackamas County, after receiving a hand written card from her after our informational interview.  This gesture reflected her management style, an approach she developed from 'working [her] butt off' to capitalize on her opportunities.  Her hard work and success in making her coworkers feel important clearly took her far in her career and serve as two of the key pieces of advice she had to offer.
The majority of her advice stemmed from her management style: try to set appointments before dropping by someone's office, even if they are just down the hallway, stay true to one's self, deliver third party compliments, be humble, etc.  Our conversation focused on character development as much as anything else.  My coursework at USC centered on cultivating a leadership style as much as anything else.  I have found that this topic does not come up in informational interviews as much as it likely should.  One will reach a glass ceiling in their career advancement if they do not have strong character, which takes years to develop.  An indirect piece of advice that I took away from our conversation is that one should decide the type of person/professional they want to become as early as possible and begin working toward that goal.
For career advancement, she highlighted two things that every professional must have on their resume, numbers and demonstrated progression.  The latter is self-explanatory.  One must either get a promotion, raise, or increasing responsibilities in their position.  It shows a worker's value on paper.  The former, numbers, refers to finances.  Early in one's career it does not matter if the numbers pertain to budgets, grants, or analysis that saves a program/department money.  As the #2 in Clackamas County, she knows what it takes for a resume to stand out at different levels of an organization.  These two things are essential.
Other advice includes:
Keep an eye out for opportunities and take advantage when they present themselves.
Develop one's writing skills, which one can do by reading quality writing and practicing.
Find someone who you want to work for and stalk them…sort of.

Do not personalize one's work as one must be adaptive to change in a highly political environment.
Do not ask about a problem without a solution in mind.
Adapt to different styles to find the best way to communicate with another.
Volunteer for stuff.  This relates to opportunity seizing.
Question: What are your convictions?
Supplemental Reading