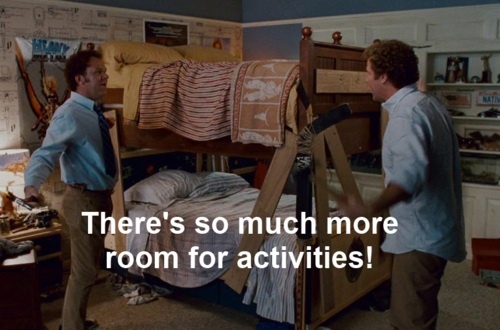 This is Kittelson's Corner my weekly musings on things I think are interesting or important, especially in local government nerd-dom. The 2017 ICMA Conference is officially here! I'll be live blogging from the conference all week so keep coming back for the updates on GovLove podcast interviews, local beers and Kent's hygiene. Alright, let's go…
---

Sunday, October 22 – 10:27 am
It's official, the 2017 ICMA Conference has kicked off and I'm currently blogging from the diversity and inclusion task force session. Susan Sherman, the Assistant City Manager of Olathe, KS (LinkedIn & Twitter), is giving us a rundown of what the task force has been up to. Which brings me to what ELGL is up to and what we want to do more of.
First, we want to you write, yes you! Tell us about your experience in local government and how it relates to diversity and inclusion. We want to hear about what works, what doesn't and what could be done better. Continuing the conversation is an important part of what ELGL wants to do to raise awareness and best practices around diversity:
Call for Writers: Continuing #13Percent Conversation
Second, GovLove is going to be another way to continue the conversation. As always I recommend this interview with Giovania Tiarachristie, who talked about the barriers to recruitment and retention of people of color in local government. I want to have more conversations like this as part of GovLove. I've reached out to leaders in NFBPA, but if there are people that you know send them my way.

Third, we have a kickstarter to fund our Diversity Dashboard efforts. It's like a NPR pledge drive, but better and for local government. ICMA has pledged to match donations, so get in there and donate.
Diversity Dashboard Kickstarter
Bunk Beds
To give you a behind the scenes look at #RealWorldSA you should follow along with the hashtag. I wanted everyone to know that Kent, Dan, Mitch and I are getting to know each other really well by sharing a two bunk beds. That's right, four local gov bros in one room. I got stuck in the top bunk and I didn't fall off last night, no big deal. And it's true, there's so much more room for activities thanks to the bunk beds.

---

Saturday, October 21 – 7:45 pm
I'm writing this from the Dallas Airport where I await the final leg of my journey to San Antonio. And as you can see from the picture above I'm writing on a standing desk in the middle of the terminal. Yes, you read that correctly, I'm working from a standing desk in the Dallas airport. This is my new favorite thing, I want these installed in every airport.
To get the live-blogging for ICMA started, I've got a quick Kittelson's Corner to give you a run down of my week and some travel tips.
What I Read
Thelonious Monk's Quiet, Slow Conquest of the World
I will be honest with you dear reader, I had heard of Thelonious Monk in passing before this week, but I had never listened to any of his music. That changed this week. This month marks his 100th birthday (no big deal, but we share the same birthday – October 10th) and to celebrate his life and legacy Duke Performances is running a series of events featuring jazz artists and speakers. This article was also a good primer on who the guy was and why he's influential.

Council votes for affordable housing on city land in downtown Durham
This was a big vote for Durham this week. Our City Council chose an initial design option for an affordable housing development next to the Durham transit station in downtown. This should be an exciting news for anyone interested in affordable housing, plus – not to spoil the surprise – we'll be using the renderings of this project as part of Innovate Durham, stay tuned for more.

What I Listened To
Thelonius Monk – Monk's Dream
As I mentioned above it's the celebration of Thelonius Monk's 100th birthday and as a result I've listened to a lot of his jazz this week. Here's a travel hack for anyone interested, turn this album on when your wandering through an airport. It will make the experience about 1,000% better.
.

.
Tweet of the Week
This Tweet will compete for Tweet of the Year, it may go in the hall of fame for Tweets. Richard Florida, famous urbanist, scholar, Tweeter and ICMA keynote speaker responded to my Tweet about reading his book on the plane. This basically means we're best friends, right? I don't know how the ICMA Conference itself is going to top this:
Thanks Ben. Made my day. See you soon.

— Richard Florida (@Richard_Florida) October 21, 2017