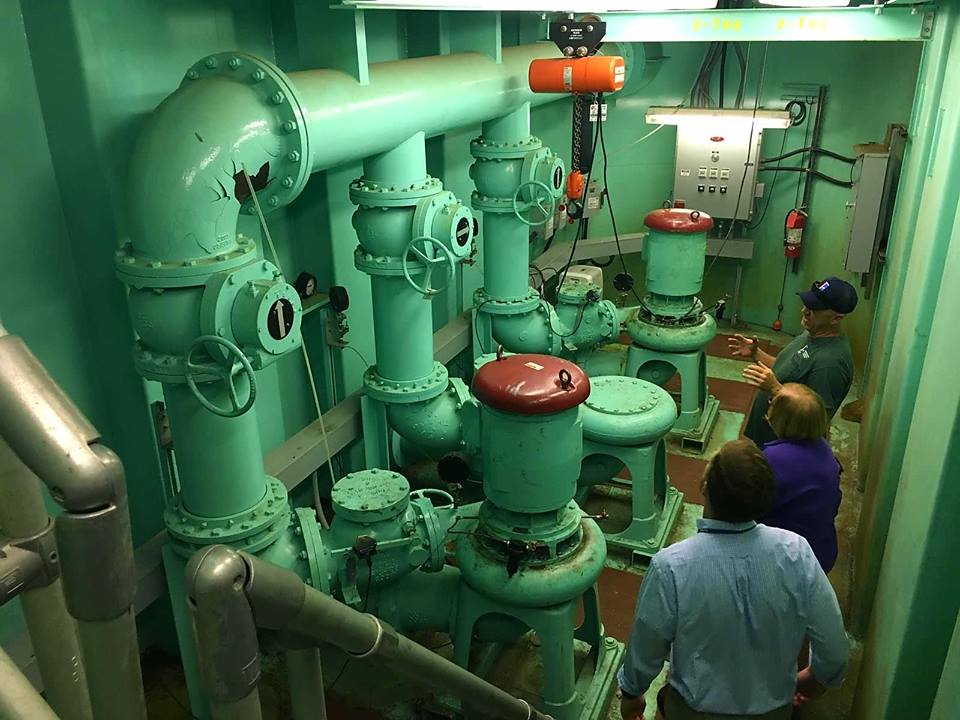 This is Kittelson's Corner my weekly musings on things I think are interesting or important, especially in local government nerd-dom.
Today is a rare Sunday morning Kittelson's Corner. My sister has been visiting us this week and yesterday we had a full day of activities and I couldn't squeeze in Kittelson's Corner on it's normal schedule. But don't worry I've got more content to make up for it.
Alright, let's go…
---
What I Read
New high school in Dallas hopes to shape future city leaders
This is awesome. I'm all for brainwashing children to get them to learn how awesome local government is. To that end there's a high school in Dallas that wants kids to learn all about the work of cities, from planning to public policy. I will definitely be reaching out to try and get the principal on GovLove or something.
.

.
---
The Land of the Large Adult Son
Shoutout to Patrick Rollens for sharing this article, I chortled continuously while reading it. There is a common trope on the internet of the "Large Adult Son," essentially a sometimes lovable but inept man. It's flexible enough that I am a Large Adult Son, but once you read this article you'll see the Large Adult Son character type all over the place, especially in and around the current White House.
---
Always read Ta-Nehisi Coates. This week he explained the criticism that the show runners for HBO's Game of Thrones are getting for their proposed new show, Confederate. Coates cuts right to the core of the issue when he writes, "HBO's Confederate takes as its premise an ugly truth that black Americans are forced to live every day: What if the Confederacy wasn't wholly defeated?" If you're wondering what all the pushback is about, this article sums it up well.
---
The Haters Are Wrong: Sublime's 40oz. to Freedom Is a Long Beach Classic
This article explores into why Sublime's 40oz. to Freedom was such a unique album and the skill it took for Sublime to blend and merge so many various genres of music into one sound. As all kids from the West Coast are expected, I went through a heavy Sublime phase in my high school and college years. I may have had a poster of this album cover in my dorm room. The article is worth a quick nostalgia trip and may give you a better appreciation for California's most stoner rock.
---
What I Listened To
Revisionist History – Mr. Hollowell Didn't Like That
I haven't shared any episodes of Revisionist History in a while, but I really enjoyed the two most recent ones. Malcolm Gladwell dove into the career of Donald L. Hollowell and his battles fighting for justice in Georgia during the Jim Crow era. Gladwell interviewed one of his mentees, Vernon Jordan.
.

.
---
Lift Station Tour
So the last two weeks I've been doing a series of tours with the Water Department, I've been to all the plants, we have two water treatment plants and two "Water Reclamation Facilities." Plus I met the groups that maintain and repair water and sewer lines, install the water meters and do all the maintenance on facilities. But one of the most interesting tours was seeing several of the City's lift stations.
For those that don't know, sewer mostly moves through pipes by gravity to get to treatment facilities. However, throughout Durham there are low lying areas where sewer collects in the system and then needs to be pumped to the treatment facility. That's where lift stations come in.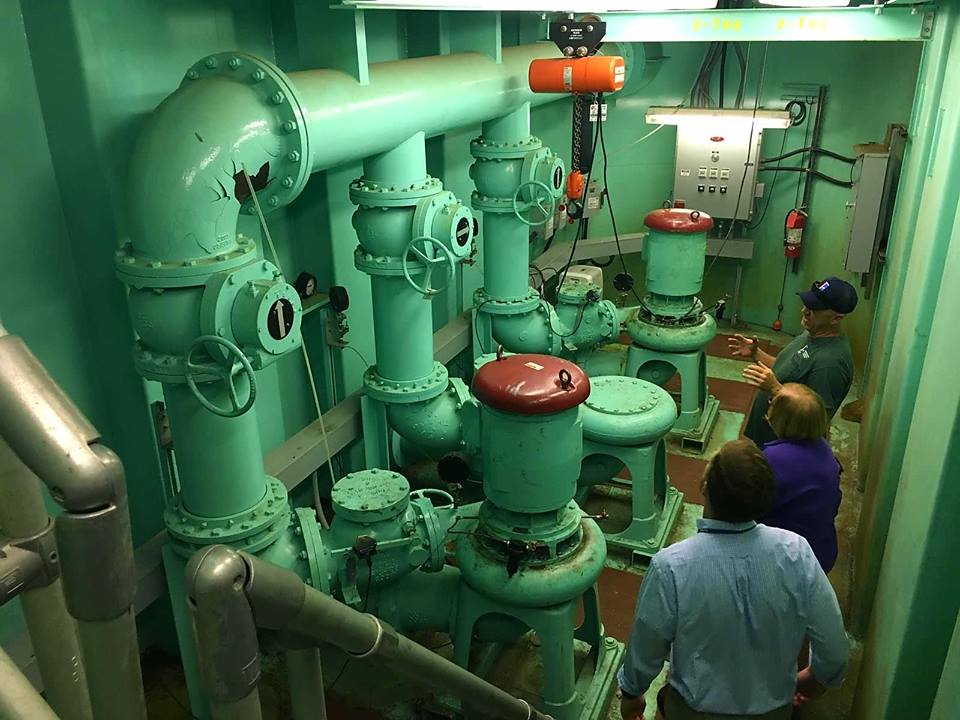 This is a picture of us seeing the inside of one of the bigger lift stations. Cliff, who gave the tour, said that most of them are not this spacious and usually don't have stairs to get down in. Often the guys that go down to check on the pumps need confined space training and a gas monitor to make sure the air is safe. In this station there are two pumps that rotate and usually pump every 15-20 minutes and they are triggered by floating sensors in the well (not pictured, you're welcome).
I think seeing the lift stations was cool because it's a big part of providing safe and clean water to a City that residents and even employees like me would never think about. Getting the tour I was pretty amazed by all the behind the scenes work it takes to handle all that water that goes down the drain.
---
Tweet of the Week
Shout out to the President of NCLGBA, Justin Amos, for rocking all the flair in the world. There's no such thing as overkill when it comes to ELGL stickers.
Overkill? @benkittelson56 @ELGL50 #humanELGLbillboard #iheartstickers pic.twitter.com/Lud5yShnFH

— Justin Amos (@jamos51) August 4, 2017
---
Wait! One More Thing…
I put this down here because I don't want this man to get any more of a platform. The Lt. Governor of Texas proclaimed that city governments are causing "all our problems in America." Presumably he thinks this because his backward politics haven't gained a foothold in the major metro areas of Texas.
Lt. Gov. Dan Patrick blames city governments for "all our problems in America"
I think the Mayor of Austin and Texas Counties sum up the rebuttal pretty well.
If it's wrong to have lower jobless and crime rates than Texas as a whole, I don't want to be right.

Certainly not that far right. https://t.co/ozEet2bdm4

— Mayor Adler (@MayorAdler) August 4, 2017
The lieutenant governor may think local government is a problem, but more people trust their local government than state. #txlege #254strong pic.twitter.com/j86JbB8Spq

— Texas Counties (@TexasCounties) August 5, 2017