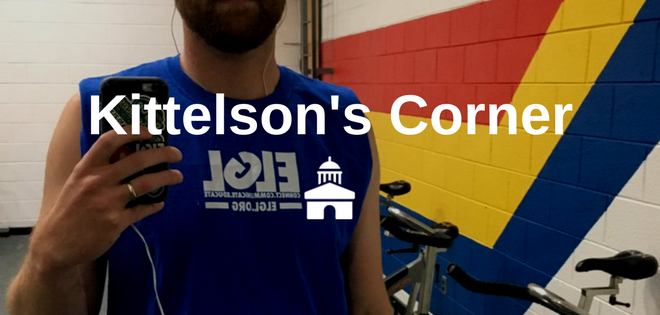 This is Kittelson's Corner my weekly musings on things I think are interesting or important, especially in local government nerd-dom.
I'm back! Between the ELGL Board Retreat and live-blogging my fingertips off at the NCLGBA Summer Conference, it's been awhile since I've posted a regular Kittelson's Corner. So back to our regularly scheduled programmin' – this week I read about logos and the Attorney General, nerded out on Game of Thrones and launched a cool project at my real job.
Alright, let's go…
---
What I Read
This was a great ELGL article. We peer pressured John Lisle, the Chief of External Affairs at DC Water, into writing for the website and he did not disappoint. I actually changed my thinking around logos thanks to this. He made some good points around why logos for departments or programs aren't necessary but the best point was probably this one:
"It doesn't matter if you work in finance or fleet management or wastewater treatment or water services – you represent DC Water!"
So I'm in. I'll use the main logo, but I do like how they allow the DC Water logo to be incorporated into special project campaigns. I think this is a good compromise for those departments or programs that need to stand out a little, but should still be under the overall organization umbrella.
---
Sessions discussed Trump campaign-related matters with Russian ambassador, U.S. intelligence intercepts show
This was quite the Saturday morning read. I think I've written before about how much I disagree with the policies and approaches of the Jeff Sessions Justice Department, but now it's looking like he's lied (again) about his interactions with the Russian Ambassador. I swear you can't ignore the news anymore, you'll just come back to a Twitter feed aflame with hot takes and breaking news.
---
Building a Sustainable ELGL – Core Values, Pillars & the Budget
I'm sure everyone has read this by now, but the ELGL Board of Directors met and did some great visioning at our retreat. You should definitely take a look at the core values we identified as well as the pillars where we'll be focusing ELGL's efforts. You'll also learn why were bumping up membership dues and how we're going to keep bringing the best content around.
---
What I Listened To
Binge Mode – Game of Thrones
Unless you were under a rock this week you probably know that Game of Thrones has returned! I've been doing some serious nerding out thanks to Binge Mode. Jason Concepcion and Mallory Rubin are two journalists and enormous Game of Thrones fans who did deep dives on each and every episode in the series. Even if you've watched all the episodes and read all the books I recommend listening to this podcast, they do a great job of having fun and tying the disparate threads of the Thrones story together.
.

.
---
Innovate Durham
I'm excited to share a really cool project I've been working on at the City of Durham. We're calling it Innovate Durham and it's a partnership program to bring new ideas into City Hall.
The City of Durham, North Carolina is excited to announce a new pilot program to bring innovative ideas into City Hall and allow local entrepreneurs and startups to beta test products and services. The Innovate Durham program will open up the City's resources for entrepreneurs to develop, test and scale innovative solutions to improve City operations and solve community problems. The 12 week program will grant access to City data and infrastructure while providing a testbed for products or services.
Applications are open now and we hope to select 2-3 startup companies to come into the City and test out an idea or product that could help us operate more efficiently or solve a problem in a new way.
We modeled this off of the programs in Kansas City, MO; Pittsburgh, PA; and San Francisco, CA. And the hugest of shoutouts to Annia Aleman (LinkedIn | Twitter) for walking me through Pittsburgh's program (PGH Lab) and all the work they have put in to make it successful.
---
Tweet of the Week
I laughed so much at this. Not sure if it's a good sign that the smart robots are just wheeling themselves into bodies of water.
Our D.C. office building got a security robot. It drowned itself.

We were promised flying cars, instead we got suicidal robots. pic.twitter.com/rGLTAWZMjn

— Bilal Farooqui (@bilalfarooqui) July 17, 2017
---
Wait! One More Thing…
Pop-Up Conference registration is open! If you haven't already you need to register. And not to brag but Charlotte easily has the best lineup, we've got a lot more info coming and you should get excited.