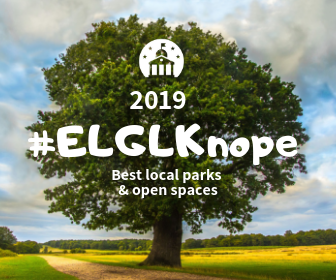 It's time…. the 2019 #ELGLKnope award is now accepting nominations! Nominate your favorite park or open space today.
---
The Knope Award honors the top local government places.
The #ELGLKnope award recognizes the best places in local government.
The #ELGLKnope process starts with nominations – nominate your favorite publicly-owned local park or open space (owned and managed by local governments), and we'll cull through the nominations down to a field of 32 that will meet up in a bracket style challenge during March 2019.
ELGL members get priority nominations, so if you're not yet a member, sign up today! The parks in the running for the #ELGLKnope award get fame, recognition, and community support to showcase community pride and parks excellence.