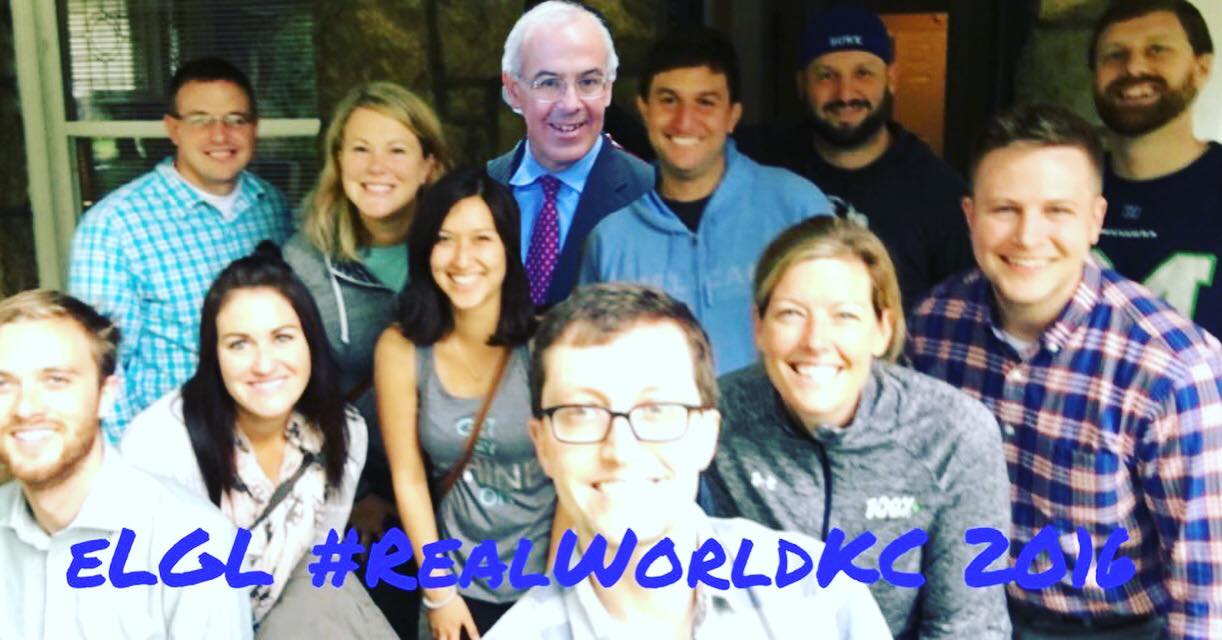 During the ICMA Conference, my running blog, the Confidential will be maintained in this post. For those just joining us, in the Confidential, I highlight at least one thing that will make you laugh, cry, and think.
"If you laugh, you think, and you cry, that's a full day. That's a heck of a day. You do that seven days a week, you're going to have something special" – Jim Valvano.
By the way, my name is Kent Wyatt and I support this blog post.
___________
Wednesday, September 28
Join the Movement
Update: City of Lawrence, KS has joined the ELGL family. 
We're grown to more than 1,300 members representing all areas of local government. ELGL is a big tent organization for staff, elected officials, companies working in the public sector, and others who just want to get wonky.
Student membership is $0; Individual membership is $30; and Business/Organizational membership is $250. Your membership dues allow us to maintain an active website with more than 40,000 views a month, host webinars and events, and advance the conversation on diversity and inclusion.
Join: ELGL Membership
Additional Info: More ELGL Info
The "M" Word
Bridget Doyle is the first ELGL member to be charged and convicted of using the "M" word. Take our poll on whether you support the ban of the "M" word.
Poll: Do you support our ban of the "M" word? @ayshmonroe @AngieSPHR @rjatkins_ @bsilcott @JPape34 https://t.co/Lx8Xy9fzrz

— MKE #ELGLPopUps (@MidwestELGL) September 28, 2016
The Yearbook
Here's our collection of pictures from the conference.
Circle of Life
We've returned to the Kansas City Airport with a few spare minutes for a final conference post. Before doing so, it's worth noting (again) that the KC Airport is a very…let's think of nice way of saying this….very inadequate.
Waiting for my flight, I feel like I am trapped in one of a storage unit. Power outlets are scarce which allows the airport to maintain its the original "charm". The t-shirt collection is the best thing going for this airport. A hipsters dream.
Final Thoughts
One of our members was rebuffed when asking an Ohio city manager for a selfie. Really?!?!? Can we please lighten up and show a normal side…That's how we attract and retain a talented, engaged workforce. David Brooks and Soledad O'Brien take selfies but local government professionals not so much.
Fun Fact: Ben DeClue introduces himself as "Mr. Tuesday" in recognition of the Tuesday Morning Buzz that he produces. Best line of all-time. Good for personal and business networking.
I vastly underestimated Kansas City's love of Sheila E. The place was packed last night with conference attendees and KCMO residents. I can say with 100% confidence that I would never spend a random Tuesday night waiting for Sheila E. to take the stage.
I was in attendance at the show which allowed for me to share my love of Bridget Doyle and her upcoming nuptials. Shelia E. felt equally moved and RT this to her followers. Love live #ChiliAndChill
A Dream Come True! @bridgetmdoyle meets her childhood hero @SheilaEdrummer #chiliandchill pic.twitter.com/cS8PPZkpXn

— Kent Wyatt #ELGLPopUps (@kwyatt23) September 28, 2016
In the Can: The ICMA Conference was very, very good to the GovLove podcast. We recorded episodes with the Amy Garmer (Aspen Institute), Rick Usher (City of Kansas City, MO), and Ashley Fruechting (Vision Internet) and Mike Ekey (City of Raymore). I am predicting, no, I know that our interview with Ashley and Mike will become one of your favorites.
Allow me to introduce myself….Ben DeClue, Kendra Davis, Brian Silcott, and Ted Staton….I finally got a chance to meet these folks in person. Bonus points for Kendra who attended each of my sessions…
Matt Wojnowski is deserving of a separate shout out. He is die hard ELGL which I love and his mind is always racing. Matt broke out the crafting kit and produced the first edition of the ELGL tie.
https://twitter.com/okwojo/status/780817512816517120
Expanding the network…Ana Colls, Village of Key Biscayne, FL and Paul Leonard, Upper Dublin Township, PA are two people that I randomly encountered who have the potential to add even more value to ELGL.
Sad Face: Missed connecting with two of ELGL leaders Kirsten Silveira and Kathleen Walpole.
___________
Tuesday, September 27
Millennials Don't Exist 
Hat tip to Bob Bruner for recommending this video about Millennials. Join us in stopping the madness by never uttering the "M" word again.
Here's Scientific Proof That Millennials Don't Exist
A millennial marketing conference asked me to give a talk on how to market to millennials. The thesis of the talk I gave: Millennials don't exist and the entire idea of "generations" is unscientific, condescending, and stupid.

Conover looks at a gamut of narcissism research that shows it's at its height when you're a student, sinks when you're a parent, and sinks again when you become a grandparent.
You would never have imagined that.
But one thing that we can surely agree upon is that Millennials are always on their phones.
We can, as long as we can also agree that people are always on their phones.
Parents give kids iPads, just so that they can go away and stare at their phones.
"Anything invented after you're 35 is against the natural order of things," said brilliant sci-fi writer Douglas Adams.
That's how humans react.
Breaking News! Breaking News!
The ELGL Trending Now! trophy will appear at the ICMA Conference this afternoon. Attend the session below to snap your selfie with the most famous trophy in local government.
Educational Sessions : Social Media: Telling the Story of Local Government
03:30 PM – 04:40 PM
Social media has revolutionized the way that governments communicate with their constituents and each other. The benefits of social media far outweigh the risks, but local governments need to put some time and thought into creating a social media strategy before embarking on an engagement effort, and they must revisit that strategy as it evolves.
Speaker: Chris Hernandez, City Communications Director, Kansas City, MO
Speaker: Kevin Knutson, Regional Vice President, Management Partners, Inc., Cincinnati, OH
Session Leader: Felicia Logan, Director of Leadership Development, ICMA, Richmond, VA
Tonight! Tonight!
It's time for greatest name in music….Sheila E. Don't act like you don't know Sheila.

Join ELGL at tonight's headlining event. Conference Tuesday Night Event Headliner
Wakey, Wakey….
Bob Chapman is on stage and presenting about "the way we are working isn't working". A lot of humble brags coming from the stage.
A Buffet of ELGL Members
Support ELGL by attending these sessions that include our members.
11:00 AM – 12:15 PM
Educational Sessions : Maintaining Trust through Civil Customer Service
How can we stay calm and on message when others are being uncivil? How can we use each interaction with people to build a foundation of trust? This session will focus on best practices in customer service strategies—such as when and how to respond to social media incivility—as a way to demonstrate that local government is responsive and accessible.  8, 14
Session Leader

: Brenn Bybee, Assistant City Manager, City of Orem, Orem, UT

Panelist

: Jim Colson, City Manager, City of Topeka, Topeka, KS

Panelist

: Bridget Doyle, Director of Community Relations, City of Sterling Heights, Sterling Heights, MI

Panelist

: Kirsten Wyatt, Executive Director, Engaging Local Government Leaders, West Linn, OR
Educational Sessions : Meeting the Workforce Challenges of Tomorrow
Business as usual is unlikely to succeed in attracting and retaining the people governments need. Changing demographics, an improving labor market, and legacy benefit costs require new strategies to address the challenges ahead. This session will explore practical steps that local governments can take to compete for talent and gain a reputation as employers of choice.
Panelist

: Frank Benest, ICMA Liaison, Next Generation Initiatives, Palo Alto, CA

Panelist

: Joshua Franzel, Vice President of Research, ICMA, Washington, DC

Session Leader

: Elizabeth Kellar, President/CEO, ICMA, Washington, DC

Panelist

: Julie Underwood, Assistant City Manager, City of Daly City, Daly City, CA
---
02:00 PM – 03:10 PM
Educational Sessions : Building Diverse Leadership in Your Community and Your Organization
Leadership matters. In light of dramatic demographic changes, it is important that we openly discuss our obligation to welcome and embrace our growing diversity and engage all sectors of our communities in creating partnerships and building leadership capacity. 1, 9
Panelist

: Daniel Alfonso, City Manager, City of Miami, Miami, FL

Session Leader

: Raymond Gonzales, Deputy County Manager, External Services, County of Adams, Brighton, CO

Panelist

: Carl Harness, Chief Human Services Administrator, County of Hillsborough, Tampa, FL

Panelist

: Kirsten Wyatt, Executive Director, Engaging Local Government Leaders, West Linn, OR
___________
Monday, September 26
Plenty of pictures from last night's fun. Check. It. Out. Krazy in Kansas City.
Doubleheader Monday
Join CivicPRIDE & ELGL for the Diversity in KC Mixer
___________
Sunday, September 25
Links, Links, Links
Here's a little reading and listening for the opening session.
The Assistant with Susan Sherman, City of Olathe, Kansas
The Assistant with Jeff Towery, City of Springfield
Free Drinks?!?!
We'll have free drink tickets at the ELGL & ICMA BBQ event today. You can land one by tweeting a selfie to ELGL from the ICMA Conference this afternoon. You can land unlimited drink tickets for a selfie with Soledad O'Brien.
Winner #1 – Eric Norenburg, City of Milford, DE
Update! Update! Update!
Karaoke live at the Real World KCMO tonight. Email Ben Kittleson – [email protected]. David Brooks will be in the house. (That might not be true.) If Mr. Brooks can't make it, Mike Ekey will be the replacement. As an added bonus, Bridget Doyle will perform a country version of "Forgot About Dre".
___________
Wake up….wake up…The blog is back. Yesterday we ruffled feathers with our take on the vendor hall. We agree to disagree on this one. A high price tag doesn't equal high value. Let's move on and embrace this #SundayFunday of the ICMA Conference.
We're live blogging from the Real World House Kansas City.
Note: the person taking this selfie didn't have enough blankets last night.
Picture Show
A special prize for you on this rainy Sunday morning in Kansas City.
Link: Krazy in Kansas City for #ICMA16
Let Me Take a Selfie, Selfie
HUGE props to the good folks at PayIt for sponsoring the Cookingham Selfie event. Rick Usher, KC assistant city manager, was the onsite historian who dropped knowledge about the construction of the Kansas City city hall.
Selfies, sandwiches, and beer – the perfect kickoff to ICMA weekend. Here's a few of the action shots from night.
Since you may or may not be able to secure a wingperson for the vendor hall, here's a little information on PayIt.
PayIt is focused on bringing simple, secure and beautiful user experiences to citizen-centric government services — things like renewing your tags or purchasing a fishing license (and much more), right from your phone.
Luke Norris, Head of Local Government Solutions, writes why he joined the PayIt team and why the time is now to mobilize government. Something that you won't read on the PayIt website is they have the softest, most comfortable t-shirts which happen to UNC blue.
Cry
Wait for it….wait for it…
life comes at you fast pic.twitter.com/faO9fHzpRE

— Pardon My Take (@PardonMyTake) September 25, 2016
Don't worry she is fine.
Laugh
The Kansas City airport is a step back into history. It's like walking into your grandmother's house. It feels familiar but a tad outdated. You can picture a concourse filled with people donning fedoras and smoking Kent cigarettes.
One of the least historic items in the airport is this gem of a t-shirt.
Think
I am a suburbs guy. I have the two kids, a dog, and fenced yard. I live in the Portland area. I rarely visit the City of Portland unless I am taking my kids to a birthday party or driving to the airport.
Our friend James Howard Kunstler is not like me. (Side note: we aren't really friends with Mr. Kunstler.) In this TedTalk, James outlines his case:
In James Howard Kunstler's view, public spaces should be inspired centers of civic life and the physical manifestation of the common good. Instead, he argues, what we have in America is a nation of places not worth caring about.
___________
Saturday, September 24
Let's blog! From high in the sky over the Pacific Northwest, the laptop is fired and ready to straight blog for the duration of my flight to KCMO. Stay woke and hang onto the swag that you've nabbed from the vendor hall because it's going to be lit.
Conference #ProTip
I am not a big vendor hall guy. In fact, ELGL conferences have banned vendor halls. We'd rather interact with vendors during the sessions and in between the conference events. You can call us stupid for this (go ahead…it's okay). We've lost a few potential sponsors because of our refusal to provide a vendor hall. I won't name them in this space but I'm happy to provide the info offline.
I would avoid the vendor hall except my children both have October birthdays. My children love the vendor swag – pens, pencils, notepads, teddy bears, recyclable grocery bags, stickers, low quality t-shirts…you get the picture.
Find a wingman or wingwoman is my pro tip for visiting the vendor hall. My wingman is Ben Kittelson. (Don't try and poach him.) Your wingperson allows you to load up on the goodies (magnets, mousepads, hard candy, etc.) without standing through the sales pitch.
I love many of the vendors who will be stationed in the vendor hall. However, I am not doing my job if I am relying on a vendor hall to find the right vendor for my city. This is done offline in talking with colleagues and by researching the companies online.
Stay tuned: As I shop for birthday presents this week in the vendor hall, I will rank the various swag offerings.
Think
Chaos reigned in Charlotte, NC while Tulsa, OK remained calm. Both experienced a police shooting of a black male. Why the difference? I attributed the difference to two main factors.
Not quite recent history, but in 1921, Tulsa experienced horrific racial riots. The New York Times profiled the lingering impact on the community and the fear instilled in the African-American community. The second part of Tulsa's peaceful reaction can be attributed to a more transparent response. The police department released the video tape, the police chief and mayor (who are both white) met with key community leaders, and the community has been invited to discuss their feeling and opinions in an open forum. Tulsa's Prayers, and Past, Softened Reaction to Shooting.
These are just two of the factors for the differing responses. I would encourage ICMA attendees to take a deeper dive by attending the multiple conference sessions focused on policing and community relations.
Cry
I made a blood oath yesterday to avoid only highlighting the good deeds of children. This leaves us with a topic that brings tears to adults and children……Clowns. There is no gray area with clowns. Americans either love or hate clowns. Show me a person who is neutral toward clowns and I'll show you a liar.
Kent, what's your take on clowns? Thanks for asking. I love clowns. I especially love Bozo the Clown. Bozo was the man when I was a young tyke. In between watching Chicago Bulls games on WGN, I watched Bozo and dreamed of being the audience member who had the chance to play the bucket game. My dream died without being fulfilled.

If I have an issue with clowns, it's one of jealous. I've attended my fair share of birthday parties with my children where a clown is the main attraction. I've stood in the corner in deep envy of how the kids are laughing at everything the clown does. Clown takes his hand out of his pocket (children laugh), clown scratches his face (children laugh more), clown makes fun of an adult parent standing in the corner (children laugh even more). My issue being the clown isn't working for his laughs.
And, if I'm being honest, my other clown issue is the clown who works the birthday party circuit in West Linn drives a black Mercedes with a personalized license plate – BJtheClown. (Digression: BJ is a horrible clown name.)
All this brings us back to the clown terror sweeping the country. Clown sighting are being reported throughout the South. Not funny BJ the Clown sightings, but creepy clowns enticing young children into the woods or a van. You lie, Kent! Nope, clown terror is real.
Believe me now? For the time being, I recommend avoiding dressing as a clown for Halloween or listening to any Insane Clown Posse tracks.
Laugh
Enough about clowns, let's giggle about Ryan Keith Adams. Ryan is staying at the Real World Kansas City house. Ryan mistakenly thought he was staying at the house beginning on Friday. Ryan realized this mid-afternoon on Friday. Where did Ryan stay last night? No clue. I don't plan on asking. I don't want to ruin my picture of Ryan sleeping on two uncomfortable chairs in the lobby of the Kansas City Convention Center. I picture Ryan being poked throughout the night by maintenance workers telling him break time is over and he's on bathroom cleaning duty for the night. Love you, Ryan!
Tweet of the Day
Fun Fact: there is no prize.
So excited to be in @KCMO for the @ICMA conference! More excited to hang with my peeps from @ELGL50! #traegerawardwinner @CityHallSelfie pic.twitter.com/tbJCClwwX3

— Josh Schoemann (@joshomen) September 24, 2016
Pump Up the Jams
The Scissor Scissors played a major role in the Wyatt wedding. Kirsten and I awkwardly danced to "I Don't Feel Like Dancing" at our wedding reception. It's a brilliant song, ruined by our dancing.
During the walking part of my daily run/walk, I was searching for the Eddie Vedder version of "Comfortably Numb" when I stumbled upon a version by the Scissor Scissors. Check. It. Out. (And yes, sometimes I can't run the whole three miles so I walk. West Linn is very hilly.)

___________
Friday, September 23
Conference #ProTip
Before we embrace our emotions, I offer a conference tip. I outlined a few in my article – Session Shopping for the ICMA Conference but there are plenty more where that came from.
Today's tip — if you plan on being within 50 feet of Mike Ekey, bring a bullet proof vest. We learned from a good source (his wife) that Mike's (finger) gun is locked and loaded.
.@sarah_ekey's advice to me as I head to the @ICMA conference: "Please don't finger gun every new person you meet." #NoPromises #LocalGov pic.twitter.com/BDe81SQ6YX

— Mike Ekey (@Mike_Ekey) September 23, 2016
Laugh
Wrapping up a loose end from last week when we highlighted the best Georgia fan ever.

We speculated that the video was fake. It wasn't. A human being did this on purpose. Over a week three college football game – Georgia fan's rambunctious celebration lands him in the hospital.
Takeaway: Use your legs instead of arms when busting through windows. Also, consider wearing a bike helmet next time your team plays.
Think
"Puppies and Pavement" — These are the major issues facing the City of Kansas City, MO.
When I was a fanatical UNC basketball fan, I read the hometown newspaper of UNC's opponent. I continue the super cool tradition by reading the newspaper of places that I am visiting. I prepared for my Saturday departure to Kansas City by dialing up my internet connection and visiting the Kansas City Star site. (I give The Star's website a "C+" which beats the failing grade of the Oregonian.)
I hear you wondering what I found in my sophisticated newspaper research. Well, what a found was this gem – Red dye pack explodes after man robs Overland Park bank. Oops, wrong article, what I found was this thought piece – 'Puppies and pavement' are now front-burner priorities at City Hall.
So what is the City Council up to?
The focus for the rest of this year is likely to be on one of the city's most formidable challenges. It's also the never-ending source of griping from residents: inadequate streets, sidewalks, bridges, flood control and public buildings.
After reading the article, I have an admission to make — I am in love with KCMO. Our love of puppies and infrastructure cannot be denied.
Kansas City has become my celebrity girlfriend. I want to wine and dine the City and tell them how much I appreciate their focus on infrastructure. When I launch my local government fantasy league, I will trade all my draft picks in exchange for the number #1 pick which I will use to select the City of Kansas City, MO.
Join the fun in studying up on Kansas City by checking out these other articles – Monday Poll: Early questions about Kansas City's $800 million bond plan and WHY IT MATTERS: Infrastructure. Make sure to circle back to The Star's front page and finish your studying with this hard hitter – Drunk student emails professor: Assignment 'way too hard,' signs it 'love you'.
Cry
Children under the age of 12 own this section of my post. Those tricky youth always are pulling on my heart strings. In this case, a 5-year old boy in Charlotte finds a light in the darkness by giving out "free hugs" to Charlotte police officers.
"I want to give them hugs so they're not scared," the little boy told his mom.
Now I would have taken this another step by donating "deluxe hugs" or "bear hugs" but for a first time effort the 5-year old knoced it out of the park.