This guest post is by ELGL member Lauron Fischer, who is the conference organizer for the 2018 UMAST conference in San Antonio, Texas on November 8. Learn more about UMAST online and join this great organization for local government professionals located in the South Texas area.
---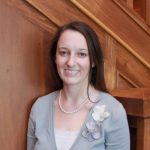 The Urban Management Association of South Texas (UMAST) is a 501(c)(3) professional nonprofit organization dedicated to the continued improvement and development of public sector professionals and the South Texas communities they serve.
UMAST supports its members by offering scholarships, facilitating a mentorship program, and holding monthly events for professional development, networking, and socialization.
UMAST's Annual Leadership Conference will take place this year on November 8 at the Witte Museum in San Antonio. The conference features keynote speaker Daron K. Roberts, former NFL coach, author of Call an Audible, and founding director of the Center for Sports Leadership and Innovation at the University of Texas. Also contributing to the conference are: Maggie Seay, Principal at Emerald Fox Marketing & Consulting, Craig Hopkins, Chief Information Officer at the City of San Antonio, Sereniah Breland, City Manager of Pflugerville, Texas, and Kirsten Wyatt, Co-Founder and Executive Director of ELGL.
This year's conference coincides with the celebration of the San Antonio Tricentennial. The Witte Museum is home to the official Tricentennial Exhibit. UMAST conference attendees will have the opportunity to tour the exhibit and hear a reading from the official Tricentennial commemorative book published this year. Commemorative books will be offered for sale during and after the conference.
At the conclusion of the conference, there will be a networking mixer in the Witte Museum's Great Hall. Cocktails, soft drinks, and appetizers will be provided.