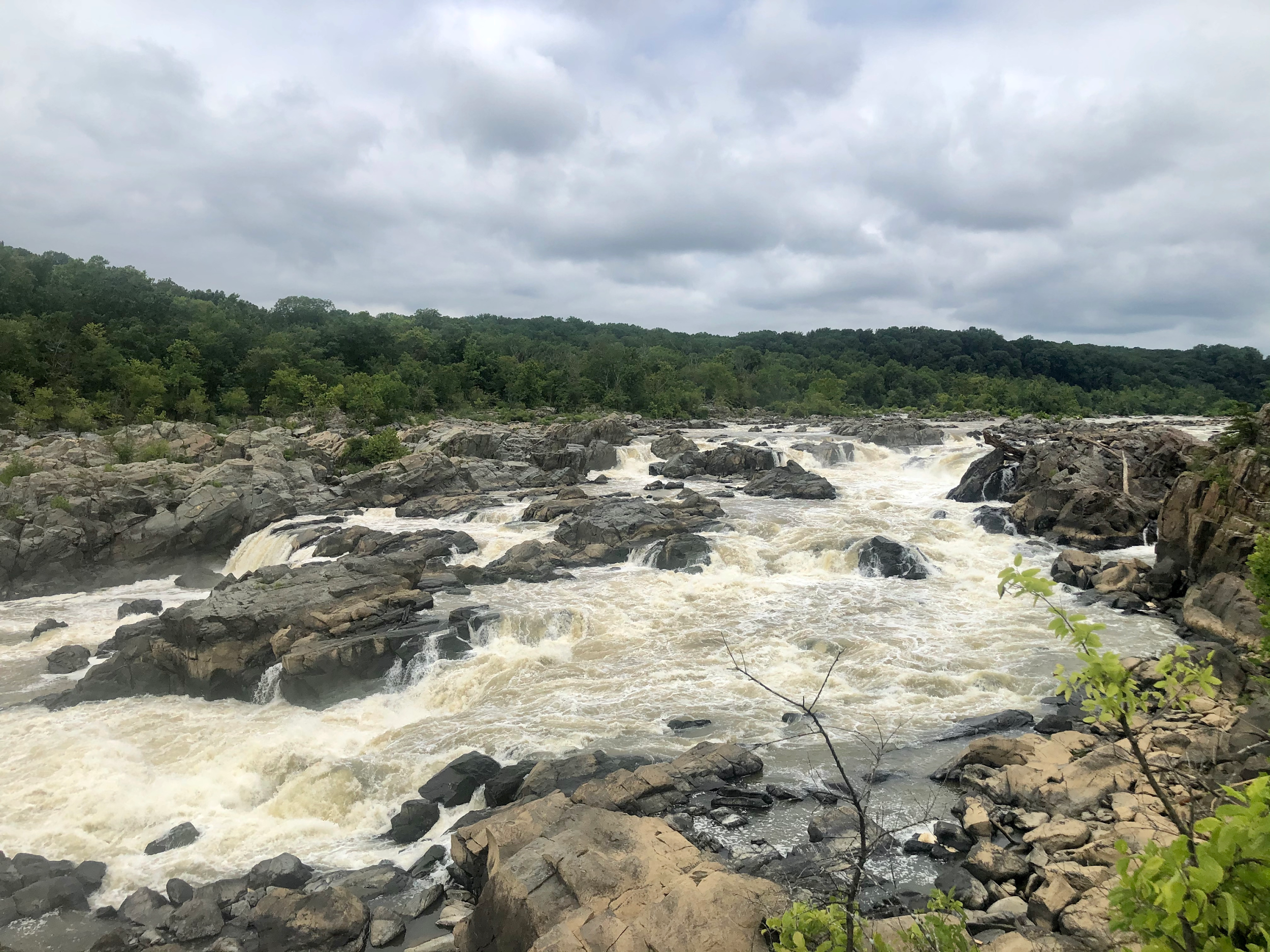 This article was written by Thomas Prior, Recent Graduate and Marvin Andrews Fellow from Arizona State University. Thomas wrote this article as part of the Water Resources Cohort. Read all the articles from the cohort here. Connect with Thomas on LinkedIn or Twitter.
---
Visualize yourself transported to 1850s Chicago. Crowds of people are arriving on transport docks from the great lakes and departing on railways to the west as the city's population swells from 30,000 to over 112,000 in the recent decade. You hear the trains whistling past and revelers clink glasses to their economic successes. You take a deep breath and the stench penetrates your senses, "… an abominable condition of filth beyond the power of the pen to describe", as captured in the book, "The Source".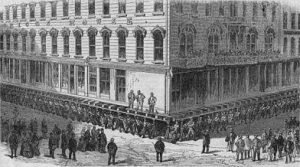 Chicago was a swamp of sewage and human excrement. The City's lack of naturally occurring drainage resulted in wastewater pooling in the streets, seeping into basements, and causing public health catastrophes. In 1855, what was Chicago's solution to this problem? To *literally* raise buildings, sidewalks, and streets to a higher elevation by employing hundreds of jackscrews to lift buildings 4–14 feet to meet the new grade of the city streets.
Thirty years later, in an effort to once again improve the city's drainage issues, the city did the unthinkable — reversed the flow of the Chicago River. Although not as simple as flipping a switch, the plan was ultimately successful in altering the direction of the river to divert wastewater away from the city's drinking water supply.
The building of America's cities and towns is a history interwoven with examples of monumental challenges, similar to 1850s Chicago, which were overcome through the collaboration and ingenuity of civil engineers, city planners, and local officials.
Today, water departments are facing challenges greater than ever. Aging infrastructure, lead contamination concerns, PFAS (human-made, environmental contaminating chemicals), and the looming potential of an unknown waterborne public health emergency. Additionally, officials are beginning to recognize serious concerns regarding water equity. According to a national survey conducted by the American Water Works Association (AWWA), 42% of White respondents rated their water as "very safe," whereas only 31% of Hispanic and 26% of African-American respondents felt that their tap water was "very safe". The survey also reports lower water satisfaction among low-income earners compared to middle- and high-income earners.
Similarly, to the creative solutions seen in 19th century Chicago, today's water managers are finding innovative ways to overcome these monumental modern challenges. The Greater Cincinnati Water Works (GCWW), for example, is going above and beyond transparency and aiming for clarity when it comes to customer lead service lines. GCWW has developed an interactive map and a self-identification tool that empowers residents to discover if they have lead water pipes and the steps for replacing their lead pipes. These tools educate and engage residents, ultimately creating a healthy connection between GCWW and their customers.
A second example comes from Tempe, AZ and their partnership with Arizona State University. Tempe is utilizing wastewater epidemiology to identify COVID-19 in their wastewater system and sharing that information with the community via an online dashboard. This data is being used to better understand diagnosed and undiagnosed COVID-19 cases and directly influencing policy decisions such as re-opening businesses and schools. An additional equity lens is added to the data to help ensure essential services and mobile testing sites are deployed to areas with vulnerable populations.
The work of GCWW and Tempe represents only a snapshot of innovations emerging from municipal water departments. Although there is no shortage of daunting challenges facing municipal water departments, let us be inspired by the innovations and trailblazing of past and present public servants. This is an opportunity to recognize the challenges our water departments face, and to provide some perspective. While you may feel like you are going against the current at times, water departments have a long history of finding innovative solutions to wicked problems.
---
This post was inspired by my participation in ELGL's Water Cohort. In this Cohort, we explored how water resource management shapes everyday decisions in communities across the country and how local governments can respond to the new needs being highlighted every day by both climate events and public health crises.
"The Source" – a book from Dr. Martin Doyle, provided additional context and wonderful insight on how rivers forged and continue to shape America. This highly recommended read takes a deeper look into many of the topics covered in this post and will add a new lens to your knowledge of American history.