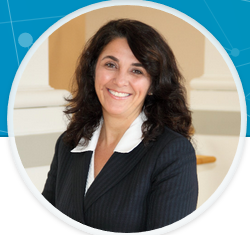 Lisa Ward

Vice President, The Mercer Group, Inc.
---
So far, what's your proudest accomplishment in 2019
Being selected to serve on the Blessings in a Backpack Board in Jacksonville, Florida.  The mission of BIB is taking part in feeding hungry children on weekends (Blessings in a Backpack @BlessinBackpack).
Valentines Day is in February. What do you "love" about your job?
As a VP of HR with the Mercer Group, I am privileged to assist local governments with hiring quality candidates into executive positions that are critical to the success of Cities and Counties around the Country.
(Complete the sentence) Before I die I want to…
Tour the Holy Lands.
10 Year Challenge! What were you doing in 2009? How did it help you reach your current position?
In 2009, I was working for the Unified Government of Athens-Clarke County in Athens, GA as the Compensation and Benefits Administrator.  I was later promoted to the Human Resources Director where I continued to serve the citizens of Athens and Clarke County until April 2017 and that experience ultimately led to a VP of HR position with the Mercer Group, Inc.
(Complete the sentence) The first time I heard about ELGL was…
…when my friend contacted me and asked if I was interested in speaking at the ELGL conference in Durham, NC.
What question should we have asked? What's the answer?
What is the best leadership book you have read in 2019?
Leading with Honor by Lee Ellis
---
Welcome to ELGL! We profile our members so you can learn more about them and also connect on Twitter and LinkedIn to grow your local government network! Reach out to our new and renewing members and strengthen your local gov community.