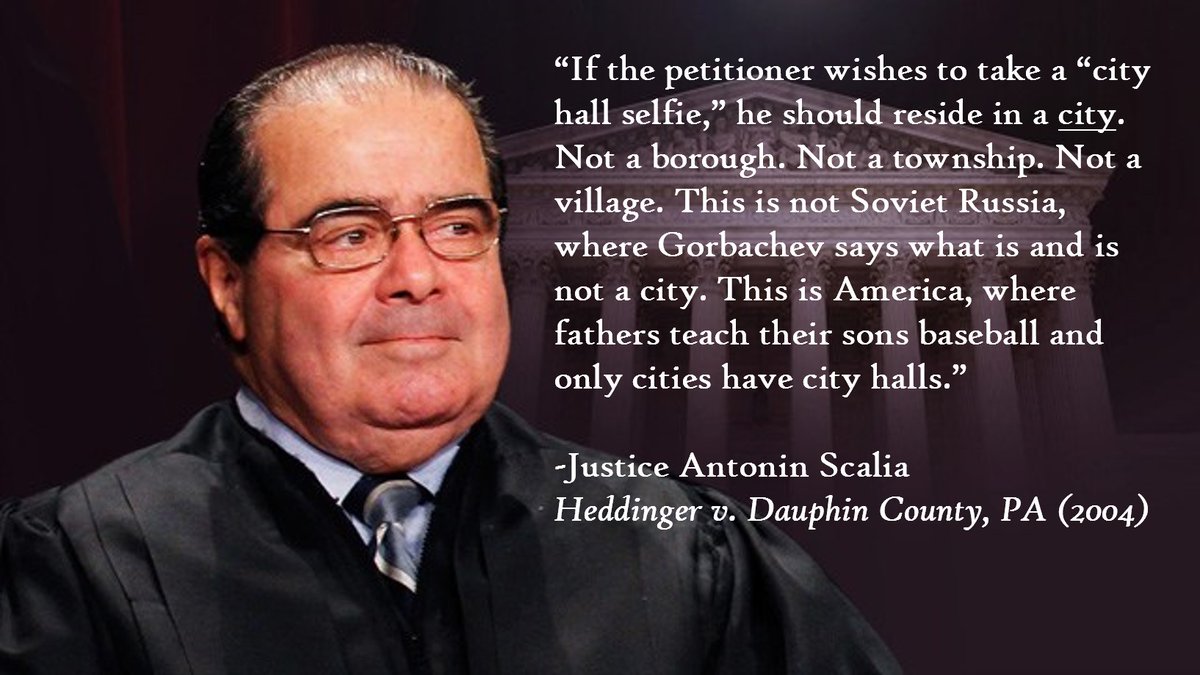 ELGL co-founder Kent Wyatt is live bloggin' the month of February and he starts with Super Bowl 51.
---
Monday, February 20
Back from Sunriver…after four hours in the car with Michael Jordan and two young kids, it's time to kick back with a lil' good ol' fashion blogging.
Today is not Presidents' Day, I repeat, today is not Presidents' Day. Officially, today is known as Washington's Birthday so chill out with the Presidents' Day chatter.
The day is also known as the day before Dad Week begins. My lucky kids will be facing me, me, and some more of me as Kirsten heads to Ohio and Michigan.
Here's what you should know before Day Week begins. Before we begin, let's celebrate the return of House of Cards on May 30.
Sometimes I think the presidency is the illusion of choice. pic.twitter.com/eXbxSc1d1C

— House of Cards (@HouseofCards) February 20, 2017
---
Laugh
Embrace Debate…Twitter attempted to define a city hall selfie yesterday. After much debate, Michael Karlik dropped this nugget of knowledge.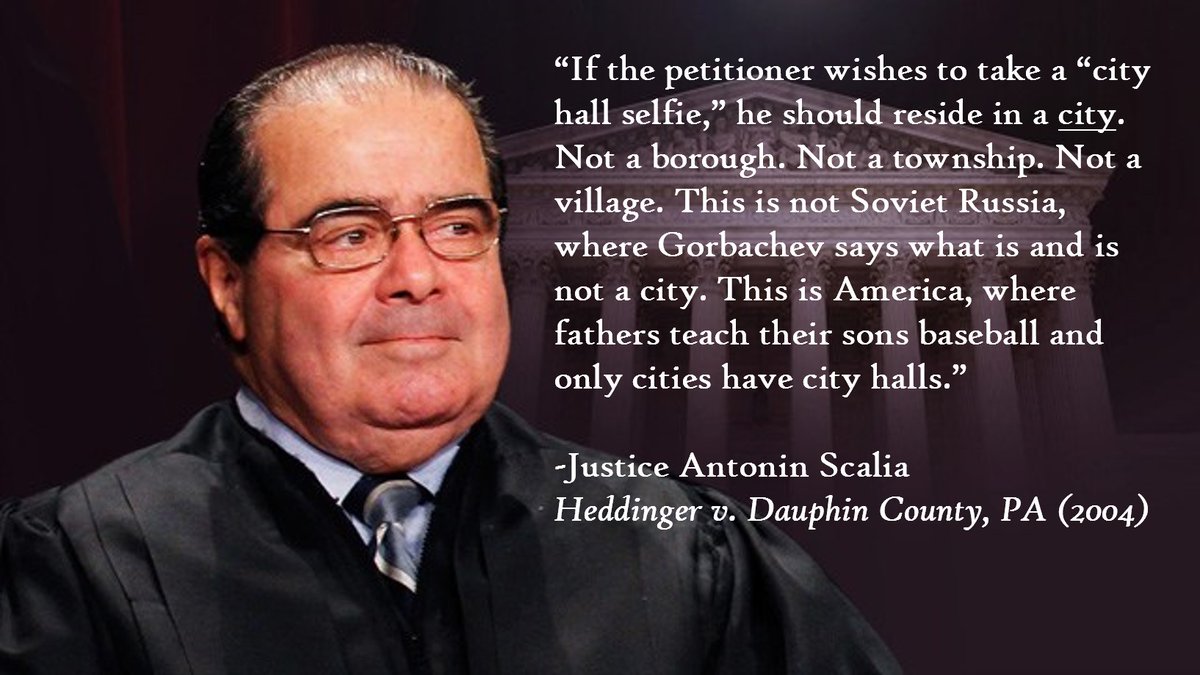 ---
In Portland, Oregon, buildings constructed in the 1960's are considered historic. In Richmond, Virginia, buildings constructed in the 1860's are considered historic. I mention this to prepare you for this gem of an article uncovered by Lauren Stott.
Landmark crisis paved way for measures that continue to preserve city's historic buildings
The law effectively struck down protection for the 29 buildings, districts and sites, which had been given an initial endorsement by the city's landmarks commission but not the final one by the City Council. They were "pending" landmarks, not permanent landmarks. And because no final vote was required, this legal limbo could drag on interminably. In 1996, Mies' pathbreaking steel-and-glass apartments at 860-880 N. Lake Shore Drive had been "pending" for 15 years.
---
Think
What the difference between state and local government workers? State workers need to chill out with their porn usage at work.
Hey state workers, clean out your desks and don't order porn by mail – Saunders
That's why every employee should have a desk buddy, someone who – when security comes to unceremoniously separate you from employment – will clean out of your desk or locker.
---
Michael Jordan, you are guilty. The greatest dog ever has been outed in New York magazine.
Why Your Dog's Personality Is a Lot Like Yours
The idea that dogs look like their owners really does have some merit: Research has shown that people tend to choose pups that share their physical characteristics, in ways both obvious and subtle. Overweight people are more likely to have plumper dogs, for example, but even something as small as the shape of the eyes can be a factor. We're drawn, in other words, to pets that remind us of ourselves.
One disagreement — I have never sported icicles like this.
---
Never trust a man with a bow-tie. We've all heard the old adage (or maybe not since I just made it up). We, at ELGL, disagree with this train of thought.
Props to ELGL member and Richfield, WI Administrator Jim Healy for being named to the "40 under 40" list in the Daily News. H/T to Jim for his contributions to ELGL. Here's our favorite – My Story with Jim Healy, Village of Richfield, WI.
---
Cry
Federal, state, local…the lack of diversity is present on every level of government. This fact has slowly crept into the mainstream media when click bait articles about millennials are not being composed.
Some hope to increase diversity among Va. legislative aides
In the state Senate, 36 of 40 chief legislative assistants to lawmakers are white, according to a Richmond Times-Dispatch analysis. In the House, 91 of 100 assistants are white.
That means nearly 91 percent of the General Assembly's 140 chief legislative assistants are white.
Bonus points to those who remembered that I used to work for the State of Virginia.
---
Saturday, February 18
Live from Sunriver, OR…It. Is. Saturday.
Get about as oiled as a diesel train / Gonna set this dance alight / `Cause Saturday night's the night I like / Saturday night's alright alright alright
---
---
The family went skiing yesterday on Mt. Bachelor…some did better than others…but we forgo naming names. Luckily, we're back in Sunriver where there's less chance for a yard sale. So, here's a fun fact, if you ever want to get underneath Kirsten Wyatt's skin, talk or tweet like a ski bro…you could do so by using "fresh powder", "sweet runs", and "partying with bros." Let's give this a try, first one to tweet ski bro talk to Kirsten wins an ELGL calendar or #ELGL16 t-shirt.
---
We're sending good vibes to ELGL member Elizabeth King.
Yikes. Today is the day I've been dreading since I started my MPA program: Comp Day. Wish me luck. #gradschool #mpa #gradstudent

— Elizabeth King, MPA (@MPA_Elizabeth) February 18, 2017
On to the Elite 8, we take a very short break from #ELGLCityHall Madness to make you laugh, cry and think. Why laugh, cry, and think?
---
---
Laugh
No surprise…a Dook educated NBA basketball player is convinced the world is flat.
BREAKING: A rare photo of Kyrie Irving's flat earth has been taken from space. pic.twitter.com/DuwC1M5zFi

— Fake SportsCenter (@FakeSportsCentr) February 18, 2017
---
I am going to make a bold statement. I do not like raccoons. However, I do like raccoons when they are chilling on a trash truck.
By the time the driver pulled over, the truck had traveled all the way from Rosslyn to Falls Church. Wilkinson said she then called the Falls Church Police Department's animal control team, who came to retrieve the skittish stowaway and make sure it was out of harm's way.
---
Cry
Margaret Wise Brown, the author of "Goodnight Moon", has died. This is not breaking news. She died in 1952. What is breaking news is a semi/sort of sequel to "Goodnight Moon" will be released this month. (If you don't have kids, I will not be offended if you stop reading this part of the post.)
As the New York Time wrote "a new phase of Goodnight Moon" titled "Good Day, Good Night" has a complicated backstory. What's different about this book is the positive reviews. Creators of music and books who publish new work from the grave are usually panned by critics.
Bonus reading for us fans of " Goodnight Moon" – The Surprising Ingenuity Behind "Goodnight Moon"
Author Margaret Wise Brown, subject of a new biography, based Goodnight Moon on her own childhood ritual of saying goodnight to the toys and other objects in the nursery she shared with her sister Roberta, a memory that came back to her in a vivid dream as an adult. The text she jotted down upon waking is at once both cozy and unsettling, mimicking and inducing the unmoored feeling that comes with drifting away to sleep. Unlike so many children's books, with their pat plots and clumsy didactics, it's also one that parents can stand rereading—and not only for its soporific effect on their sons and daughters.
My Takeaway: When I pass (die), I am going to leave behind a vast catalog of half-written ELGL articles that award-winning ELGL members will feel obligated to complete. You're welcome.
---
Think
Let's rock (softly). Ryan Adams (not the ELGL member who is a director of administrative services) and Alison Krauss are releasing new music. Just for you the reader, I gave a listen to a few tracks from the new album. Spoiler: Most of the songs deal with Ryan's (yes, I am a first name basis with him. I saw him once in concert) divorce from my former celebrity girlfriend Mandy Moore.
---

"When You Say Nothing at All" is the song that you might know from Alison (once again, I've attended numerous Alison concerts as Kirsten loves her. Alison and ski bro talk – you're learning a lot today about Kirsten.) She also teamed up with Robert Plant on a critically acclaimed album. The duo attempted to produce a follow up but writer's block thought otherwise.
---
---
After being gone from this post for a few lines, the crafty New York Times returns to educate you on Alison – Alison Krauss: Vintage Country. Modern Self-Awareness.
My Takeaway: The New York Times doesn't know Alison as well as I do.
---
Friday, February 17
The #ELGLCityHall Sweet 16 has brought a record number of views to the ELGL website. Huge props to Peoria, IL, Effingham, IL, and Kannapolis, NC who have won the Twitter and Facebook game by posting engaging messages which encouraged their supporters to get out the vote.
Here's how many people have viewed the various match-ups in the last 24 hours.
10,371: Peoria, IL vs. Kannapolis, NC
4,940: Effingham, IL vs. Redwood City, CA
3,168: Little Chute, WI vs. Glen Ellyn, IL
308: Pasadena, CA vs. Milwaukee, WI
94: Cedar Rapids, IA vs. Bainbridge Island, WA
85: San Francisco, CA vs. Mosier, OR
48: Troy, NY vs. Vancouver, WA
39: College Place, WA vs. Durham, NC
---
Shout out to the 2,000 supporters that have voted for the Effingham City Hall in #ELGLCityHall this week! You have all made this special.

— James Arndt (@arndtjam13) February 17, 2017
Before making plans for your weekend, take a sec to vote for Peoria City Hall in the #ELGLCityHall Challenge @ELGL50 https://t.co/0uh9TY0uuu pic.twitter.com/Nh5881mOJJ

— City Of Peoria IL (@CityofPeoria_IL) February 17, 2017
Time to rally! It's now or never to catch and beat Peoria in the #ELGLCityHall Challenge. Let's do this, Kannapolis!https://t.co/6PPcNM7lzX pic.twitter.com/PROyglu8G1

— Kannapolis, NC (@Kannapolis) February 17, 2017
---
Thursday, February 16
Special coverage continues of #ELGLCityHall madness.
Here's are the number of votes cast so far today.
5,798: Peoria, IL vs. Kannapolis, NC
2,186: Little Chute, WI vs. Glen Ellyn, IL
1,693: Effingham, IL vs. Redwood City, CA
435: Pasadena, CA vs. Milwaukee, WI
57: Cedar Rapids, IA vs. Bainbridge Island, WA
51: San Francisco, CA vs. Mosier, OR
48: Troy, NY vs. Vancouver, WA
42: College Place, WA vs. Durham, NC
---
What does Twitter think about the Sweet 16?
Props to Peoria for highlighting the celebrities who have visited their city hall.
Remember when @ShaunLivingston @warriors came 2 our City Hall? Another reason 2 vote PEORIA for best #ELGLCityHall https://t.co/KjeK5YQ4V7 pic.twitter.com/0bk8BnCx0r

— City Of Peoria IL (@CityofPeoria_IL) February 16, 2017
Will the Cubs magic rub off on Peoria?
TBT when our beautiful City Hall celebrated the WS WIN @Cubs Vote for Peoria in the #ELGLCityHall Challenge TODAY! https://t.co/DlVHNEceiy pic.twitter.com/u1m9pD3ABR

— City Of Peoria IL (@CityofPeoria_IL) February 16, 2017
---
Laugh
Former Chicago Bulls coach Phil Jackson rides the bus. Looks comfortable.
---
Think
Julie Underwood knows how to party. Meet Mercer Island's new city manager, Julie Underwood
5. What do you like to do in your spare time?
With three boys ages 15, 12 and 6, and a spouse with his own demanding job, we are always busy. I like to sneak in a movie or Netflix, read, mostly non-fiction (I'm a leadership-management nerd), be a foodie and occasionally blog for Engaging Local Government Leaders or League of Women in Government. I also hope to spend time getting to know the special places on the Island that much better.
---
Wednesday, February 15
We interrupt this column to highlight the most popular #ELGLCityHall matchups.
Number of web views since February 12:
7,453: Peoria, IL vs. Kannapolis, NC
6,255: Little Chute, WI vs. Glen Ellyn, IL
4,190: Effingham, IL vs. Redwood City, CA
2,145: Pasadena, CA vs. Milwaukee, WI
728: Troy, NY vs. Vancouver, WA
463: Cedar Rapids, IA vs. Bainbridge Island, WA
238: San Francisco, CA vs. Mosier, OR
184: College Place, WA vs. Durham, NC
The competition is getting heated. Debate is raging on whether the windmill should count as part of the Little Chute city hall. I think it should since it's part of the city hall complex.
You make the call.
---
Now, let's check in on the Twitter talk about the Sweet 16.
Best City Hall voting! Community Development Director Ross Black voted this a.m. in @ELGL50 #ELGLCityHall Challenge! https://t.co/wlXIcaRwnp pic.twitter.com/8SenRK7oTZ

— City Of Peoria IL (@CityofPeoria_IL) February 15, 2017
@ELGL50 Thank you for running the City Hall Madness Competition. It is a wonderful opportunity to engage our community members @effinghamil

— James Arndt (@arndtjam13) February 15, 2017
GE's Civic Center needs your vote for best #ELGLCityHall. We are losing by a narrow margin to Little Chute, WI.https://t.co/OdqheX7KdY pic.twitter.com/zjE8pjm176

— Vlg of Glen Ellyn (@VillageofGE) February 15, 2017
We nominated historic #CityHall 4 #BestCityHall & it's down to #SweetSixteen! #ELGLCityHall #ThisPlaceMatters VOTE: https://t.co/XxwORDSAEG pic.twitter.com/2t1lOPwJux

— MKE City Development (@MilwaukeeDCD) February 13, 2017
---
Tuesday, February 14
Have you heard the word its Valentine's Day…here's how I am celebrating…Humble brag…my glass of white wine is firmly tucked into a block of cheese koozie.
Begin we begin, shout outs to a couple of ELGL members  – Brandon Bledsoe (LinkedIn) is the new town manager of Bristol, WI.  Michael Montgomery (aka Pizzza Mike) is the new Bartonville, TX Town Administrator. If you're ever in Denton, Mike is the best tour guide that you'll find.
Fun Fact: ELGL.org has received more than 10,000 views each of the last two days. The #ELGLCityHall Challenge is captivating the nation.
Enough about my cheese koozie, let's laugh, cry, and think.
---
Think
The local government roots of the riding sharing service Lyft are highlighted in my new favorite podcast, How I Built This. John Zimmer, Lyft Founder, details in this 45-minute interview, how Lyft initially addressed the concerns of local government. And, kudos to John's professor who instilled the notion that our transportation infrastructure was not sustainable.
---
Countries that use the metric system…
That's right…Burma, Liberia, and the United States are the three holdouts.
---
Laugh
City council meetings have gone mainstream. Ryan Gosling dropped this nugget in this article.
Should we offer a complimentary ELGL membership to Ryan?
---
Here's the scene from the Denver City Council meeting on Monday night.
Star Wars was the highlight of the agenda.
---
"Talk to Your Friends About Zoning": A PSA Campaign for the NIMBY in Your Life – There's so much that I love about this article.
And so it's perfect fodder for a cheeky public-service campaign, "Neighbors for More Neighbors," launched by Ryan Johnson and John Edwards of Minneapolis. Their posters, in a sendup of the square, hectoring style of PSAs, offer a humorous reminder of those pernicious acts of NIMBYism that surround us.
Pro Tip: Check out the YIMBY store.
---
Cry
We're laughin' so hard that we might cry…local government brought their A-game on Valentine's Day.
Love it! Our's wasn't as personal w/ APD Officers, but great minds think alike! pic.twitter.com/KjMYXlmAPv

— Alexandria Police (@AlexandriaVAPD) February 14, 2017
Sending some #BullCityLove from our city manager & our team to our favorite city! #HappyValentinesDay, #Durham! pic.twitter.com/aDbQSy9TOM

— CityofDurhamNC (@CityofDurhamNC) February 14, 2017
Our ❤️s beat for #GaCities .. Can't you tell? @amyh_gma #fortheloveofcities #ValentinesDay2017 @ELGL50 @gacities pic.twitter.com/3jiUNbgIBE

— Kelli Bennett (@KelliB_GMA) February 14, 2017
---
Saturday, February 11
Super Bowl talk has ended so we return to our regular programming – Laugh, Cry, and Think. This could be a very short post or extremely lengthy. Its fate depends on how long the wife and kids spend at the worst place in the world, Michael's.
First, I acknowledge the superstar work of ELGL member Laura Savage. You may know her as ELGL's most improved tweeter, but you know will know her as Soaring Eagle Award winner.
Her current duties and responsibilities include serving as Pueblo West's Designated Election Official; Public Records Custodian; and Administrative Assistant to the District Manager, Legal Counsel, and the elected Board of Directors.
She also prepares board agendas and packets, creates and records the official minutes of our public meetings, records and maintains official public documents.
Savage also assists in managing the District's social media accounts and the live streaming of public meetings.
Recently she served successfully as project manager for the District's new website and retail marijuana excise tax collection projects, while also managing the District's legal intern.
"Laura serves as a standard-bearer for the entire District and what should be expected from those serving the Pueblo West community," officials said.
"She consistently goes above and beyond what is expected of her position and pay grade and has never once complained."
Originally from Kansas, Laura is married to her husband Frank, and together they are raising their daughter Raeann in Pueblo West.
"With her relentless drive and determination, Laura is well deserving of the 2016 Soaring Eagle Award," officials said.
Great work, Laura!
---
Laugh
We'll put this in the laugh/cry category. Flying Axes and beer – the perfect combination?
Flying Axes venue to open near Extreme Park
After filing for an alcoholic-beverage license today, an ax-throwing venue plans to open in Louisville this spring https://t.co/7y67oFurop

— Courier Journal (@courierjournal) February 7, 2017
Before you down a six-pack and throw axes, you might want to sip on a vanilla latte. Based on this map, you will most likely head to Starbuck's, except if you are a Patriots fan.
Caribou is the best of the three. Unfortunately, Caribou, like Chick-fil-a and Zaxby's, is not in the Pacific Northwest.
---
Cry
The cost of  being black is real. The high cost of being black in Multnomah County.
---
Think
How tech ate the media and our minds – This story hits a little too close to home. My attention span has vanished as my use of Twitter increased. I have read article similar to this, but I struggle in keeping my little fingers off my iPhone.
Our brains have been literally swamped and reprogrammed. On average, we check our phones 50 times each day — with some studies suggesting it could three times that amount. We spend around 6 hours per day consuming digital media. As a result, the human attention span has fallen from 12 seconds to eight seconds since 2000, while the goldfish attention span is nine seconds. And we just mindlessly pass along information without reading or checking it. Columbia University found that nearly 60 percent of all social media posts are shared without being clicked on.
I am beginning to think that this is how my dog Michael Jordan felt when he ate 15 cups of dog food while visiting a neighbor's house. He just could not stop.
Since I mentioned the real Michael Jordan, I should also mention the other Michael Jordan. I don't play golf but I might start if I can wear these – Nike Golf Finally Has Drop Date For Air Jordan I High golf shoe.
---
Winners! Winners! Winners!
If you are looking for ELGL members to start a betting syndicate with, start with these three. Each is the winner of an ELGL calendar or #ELGL16 t-shirt. Choices, choices….
Josh Schoemann, Washington County, WI – Patriots – 31, Falcons – 27
Josh Edwards – City of Durham, NC – Patriots – 38, Falcons – 35
Susan Barkman – Boulder, CO – Patriots 28, Falcons – 21
---
Tweets to Live By
If only people paid this much attention to the democratic process in all levels of government… #SuperBowl

— Jesús (@JesusTrrs) February 6, 2017
Let's please announce the end of win probability graphs pic.twitter.com/ZHuu1pBHgA

— Jim Sciutto (@jimsciutto) February 6, 2017
---
Rise Up
---
A Tweet Says a Thousand Words
General Sherman thinks what Brady is doing to Atlanta is a little extreme. #SuperBowl

— CaptainTouchback (@CaptTouchback) February 6, 2017
---
Enough About the Game
Who really cares about the winner of the Super Bowl? The day is a celebration of food, friends, and commercials. Skip the overtime and watch every commercial from tonight's game.
---
Falcon Fan Meet Seahawk Fan
The Patriots ripped out the heart of the Seahawks in the Super Bowl, now they are about to do the same to the Falcons. Pro Tip: The pain does not go away, Falcon fans.
---
Game of Inches
---
Welcome to the Drone Show
With the Patriots mounting a comeback, let's distract ourselves by learning about the drones involved with the Super Bowl. (If you're wondering why I don't care for the Patriots, I am bitter about the Seahawks blowing the Super Bowl to the Patriots a couple of years ago.)
Back to the drones…
It's probably first time you've seen 300 drones flying in formation, but it's almost certainly not the last. The technology underpinning the Intel Shooting Star drone system is fascinating in and of itself, but its potential applications are even more so. The same drones that accompanied Lady Gaga will one day revolutionize search-and-rescue, agriculture, halftime shows, and more.
---
Now You're Talking My Language
Props to Mike Ekey for droppin' knowledge on Twitter tonight. He found this gem.
Look I don't know a lot about football, but I've seen city council meetings that are more electrifying than this game … #SuperBowl

— Dana Wright (@RadioDana) February 6, 2017
---
The Reviews Are In
Everyone, including myself, was expecting political fireworks from Gaga's halftime performance. She went with a subtle approach. Read one of the first reviews of the performance.
That use of "This Land Is Your Land" was probably the perfect/fitting Gaga choice, as Woody Guthrie's anthem is both aggressively political, but also part of the musical tapestry of the country, the kind of thing that resonates with a target audience, but also has aged into being sacred enough that few on the right have the nerve to complain about it.
Since no one asked, I'll tell you that the mic drop was my favorite part.
---
Brace Yourself
The new meme that you'll be seeing for the next year is…
This Photo Of A Sad Tom Brady Is Now A Hilariously Brutal Meme.
---
Political Hot Takes
Politics is all over this Super Bowl which is unfortunate. Since Trump isn't at the big game, Vice-President Pence draws the honor of being torched by Twitter. I wonder why people don't want to run for elected office.
The halftime show was the longest Mike Pence has ever watched a woman making her own decisions without intervening. #SuperBowl

— Rex Huppke (@RexHuppke) February 6, 2017
Trump guys pic.twitter.com/woter0tF7i

— CALEB PRESSLEY (@calebpressleyxo) February 6, 2017
---
Little Monsters
I love Gaga. I do. I am not a Little Monster but I respect Gaga's musical talent.
I do not love the Patriots. I do not. I respect (somewhat) their success but I'm not rocking a Brady jersey anytime soon.
The below tweet shows that I'm not the only one in local government with these hot takes.
---
Clay for 3
Here's a fun fact for you to snack on. This week's GovLove episode features Greg Clay, candidate for Atlanta City Council. Greg is a candidate in district three which is the district where the Falcons' stadium is located.
The New York Times wrote an excellent piece on the new stadium – Building a Stadium, Rebuilding a Neighborhood – The New York Times and Greg expanded on it during the GovLove interview.
Another snackable? Greg was classmates in the KU MPA program with ELGL member Shelby Teufel, City of Pleasant Hill, MO.
Podcast: Analyst Turned Candidate with Greg Clay
---
Luda
The Falcons are winning so let's listen to my favorite song from Georgia native Ludacris.
---
---
The Commercial Everyone Is Talking About…
But I haven't seen. This commercial is littered throughout my Twitter timeline. Here's the full version.
---
The full, uncut 84 Lumber Super Bowl promotional film. See a mother and daughter's symbolic migrant journey towards becoming legal American citizens. Contains content deemed too controversial for the original ad and banned from broadcast.
The Washington Post details the journey of this commercial.
Company forced to re-tool Super Bowl ad rejected for depicting Trump's border wall
In the ad's initial iteration, a Mexican mother and daughter, who appear to be on their way to the United States, come across a depiction of an imposing border wall, reminiscent of the one Trump has touted will eventually divide the country from Mexico.
"Ignoring the border wall and the conversation around immigration that's taking place in the media and at every kitchen table in America just didn't seem right," said Rob Shapiro, the chief client officer at Brunner, the agency that worked with 84 Lumber to come up with the ad. "If everyone else is trying to avoid controversy, isn't that the time when brands should take a stand for what they believe in?"
But while 84 Lumber believed in its message, Fox, which will air the game on Sunday, thought it was a little too controversial.
"Fox would not let us air 'the wall,' " Schapiro said. 
---
Google It
Leave it to Google to show us when America started caring about the Falcons. Rise up!
An Observation
America has a lot of pent up Patriot jokes that they were ready to unleash. Beautiful Tom Brady is drawing the majority of America's wrath. Personally, Belichick claims my #1 spot for most disliked Patriot.
When you're sitting in jail following a #ImpairedDriving arrest after #SB51 ……
.
.
. pic.twitter.com/YcFUnAZJol

— Trooper Ben (@TrooperBenKHP) February 6, 2017
Lady Gaga ended her performance by picking off Tom Brady.

— Frank Isola (@TheFrankIsola) February 6, 2017
https://twitter.com/TheFBBible/status/828413345128706048
https://twitter.com/SportTaIkJoe/status/828413431745245185
---
Round of 32
We interrupt this award-winning blog post to announce the first round winners of the #ELGLCityHall Bracket Challenge. Which city hall will cut down the nets on March 10?
---
Kids Draw the Darndest Pictures
---
The Championship Belt
If Atlanta wins the game, I want every Falcons player, coach, and bandwagon fan rockin' this shirt.
---
America is Winning!
---
Tweets of the Night?
"Get up Tom!" #Superbowl pic.twitter.com/qA9OrQfsm7

— Eric Fawcett (@Efawcett7) February 6, 2017
If you drive drunk tonight we're going to subject you to that Justin Bieber @TMobile Super Bowl Commercial the entire way to jail. #SB51

— Wyoming (MN) Police (@wyomingpd) February 6, 2017
---
Twitter Flock
Fun Fact: Twitter accounts with the most followers:
Lady Gaga
Katy Perry
Justin Bieber
Obama
Taylor Swift
ELGL
Rihanna
U2
Ellen
---
Football, Baseball, Basketball, Soccer…
It's all the same to my kids. They think the Super Bowl is a baseball game. Since most of us know the Super Bowl is a football game, we take a few minutes to honor the greatest ELGL member to play football.
Ben Kittelson dominated the gridiron at Willamette University. He shattered the record books. (That's probably not true.) He was elected to the Willamette Ring of Honor. (Definitely not true.) He was the team's spiritual leader for his four years on campus. (That could be true.)
Check out Ben's stat page. I am slightly upset that such a gridiron great would be represented by this picture.
I'll contact the athletic office tomorrow and request his picture be replaced with the correct one.
The one thing that people do forget is when Ben and I suited up for the Dallas Cowboys.
---
Ketchup Stains Happen
The struggle is real. Thanks to Terry Bradshaw for bringing awareness to this horrible ailment.
So, go ahead and wear your most stained shirt to work tomorrow.
---
Emoji Expert
ELGL emoji expert Mike Ekey points that the Ocean City Police Department is rollin' strong with emojis. I concur.
?+?+?+?=????
?+?+?+?=????‍♂️

— Ocean City PD (@OCPDMDInfo) February 6, 2017
In 2015, Mike began serving as ELGL's emoji expert after writing the textbook (really, it's an article but textbook sounds better) –  It's World Emoji Day! If you want to love on Mike even more, check out his appearance on GovLove – Podcast: Local Government Website Do's and Don'ts.
Since you're spending the Super Bowl with me, I'll share something special with you. (Don't tell, Mike.)
---
---
Game Break
The game is boring. My 7-year old daughter is hovering. My 5-year daughter has stomach issues. My dog is passing gas. Back to my oldest daughter, she just asked me what day it is. Just wanted to set the scene of the life of a part-time blogger.
---
Distraction
H/T to Kristina Ashton for posting this gem on the ELGL Facebook Group.
Escaped Steer Leads Weatherford Police on Chase for Nearly Two Hours
---
A steer that escaped from a Weatherford butcher shop and led police on a nearly two-hour pursut Thursday morning is now being put out to pasture.
Editor's Note: The article misspelled "pursuit."
---
---
Ditto
Several #SB51 commercials tonight have focused on inclusion and diversity. Loving this message of unity. #WeAccept

— Taylor Kinzler (@Taylor_Kinzler) February 6, 2017
---
Live from the Super Bowl…
That was a boring, uneventful first quarter. I'll move onto working on my daughter's Lego set if this continues.
If you bet the under on the length of the national anthem, you don't care that the game stinks and are busying spending your winnings.
The action got underway after country music singer Luke Bryan took 2 minutes and 4 seconds to sing the national anthem, which made bettors who took the "under" prop bet happy – the line was set in most places at 2 minutes, 9 seconds.
---
Down with Diversity
Apparently I am out of touch with America. I loved the Coca-Cola commercial. My 7-year old stopped working on a Lego set to watch the commercial.
---
---
Anyway, lots of people on Twitter were upset, as happens on Twitter. The hashtag #BoycottCoke took off virtually immediately, with hundreds of messages rolling in before the commercial had even ended. They couldn't stand for either a language other than English or a skin color other than white being so prominently featured in the commercial.
---
Predictions
ELGL members have submitted their predictions. Winner claims an #ELGL17 calendar.
Ashley Jacobs – Falcons 31, Patriots – 27
Josh Dukelow – Falcons – 34, Patriots – 31
Chris Floore – Falcons – 34, Patriots – 21
Josh Schoemann – Patriots – 31, Falcons – 27
Shawn Bell – Falcons – 42, Patriots – 38
Josh Edwards – Patriots – 38, Falcons – 35
Heather Geyer – Falcons – 36, Patriots – 30
Susan Barkman – Patriots 28, Falcons – 21
Greg Clay – Falcons – 27, Patriots – 17
Jason Jones – Falcons – 28, Patriots – 14
Jennifer Teal – Falcons – 33, Patriots – 7
Danielle Danay – Falcons – 31, Patriots – 17
And, one more entry, Mike Ekey told a bold approach and predicted "42." We're not sure what that means or who he thinks is going to win or maybe he just loves Jackie Robinson's number.
---
Wendy Is Winning…
DC Water is winning Super Bowl Sunday with this video starring Wendy. (Teaser: You may hear more from DC Water at #ELGL17.)
Still figuring out where to watch ?#SuperBowl?Just remember, Wendy's watching you…& with good aim. ? #SuperBowl2017 pic.twitter.com/cdz9AxCE4K

— DC Water (@dcwater) February 4, 2017
---
Superb Owl Jokes Return
The #SuperbOwl mentions are back. Not many are interesting but one local government entity found a way to change that.
Every Sunday should be #SuperbOwlSunday
(sound on!) ? pic.twitter.com/63VsofT2K4

— Oregon Zoo (@OregonZoo) February 5, 2017
---
Wyatt House Is Lit
I went to a killer Super Bowl pregame party in the Safeway parking lot.
Things got so crazy that my cell phone battery died.
---
Belichick
I get fired up for the Super Bowl by looking at old pictures of the Patriots coach getting fired up.