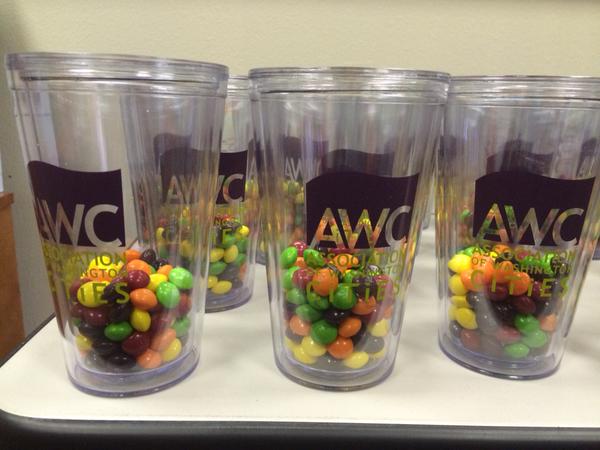 With a rapidly growing membership from Washington including the City of Seattle, ELGL heads to Association of Washington Cities (AWC) conference to participate in a unique offering — the ELGL Track.
ELGL members attending the AWC Conference will update this post throughout the week.
June 23
How Much Can You Learn in an Hour?
On Thursday morning, ELGL will present "60 of the best local government ideas in 60 minutes." The session will feature:
Jon Amundson, City of Richland, WA
Tracy Burrows, MRSC
Candice Bock, AWC
Todd Cutts, City of SeaTac
Rebecca Lovell, Startup Seattle
Kent Wyatt, ELGL
Live, learn, work, play – this fast-paced panel discussion invites six local government leaders to share the ideas and topics that they are buzzing about. You'll walk away with 60 awesome ideas in 60 minutes. ELGL members in attendance will live tweet the 60 ideas for a highly interactive session that local government officials can reference and learn from – from Wenatchee, and beyond.
For a sneak preview of the presentation, visit '60 in 60.'
June 22
Preparing for the AWC Conference
ELGL members are finalizing preparations for ELGL Day at the Association of Washington Cities conference in Wenatchee, WA. We're involved in four different sessions and will be tweeting throughout the conference. You can follow the action via @ELGL50 and @NWELGL, also check out the AWC Conference Twitter list that we've compiled. Our goal is to have #StrongCities trend on Twitter throughout the conference.
Link: ELGL Trifecta Planned for AWC Conference

Tweet! Tweet! Tweet!
Twitter 101 – Your community stethoscope is one of the ELGL sessions. If you are headed to the conference, get an early jump by printing out the Twitter Challenge. Complete the challenge and fame and fortune is all yours along with a surprise gift. Extra, Extra Credit: Tweet us your favorite restaurant in Wenatchee.


Hat tip to Bobbi Nance, Park Distict of Oak Park, IL, for creating the challenge.

Beast Mode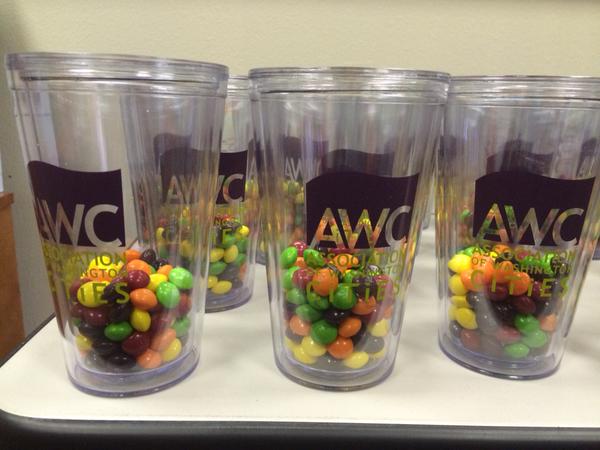 AWC staff is enticing Beast Mode to make a special conference appearance. ELGL adds to the enticement by offering up a luggage tag to Marshawn. We're pretty sure this should do it.

If I Could Change the World….
Keynote speaker Lee Fisher, President & CEO of CEOs for Cities, will hopefully reveal the secret to leaving a mark on the world. Before he does so, let's learn about CEOs for Cities.