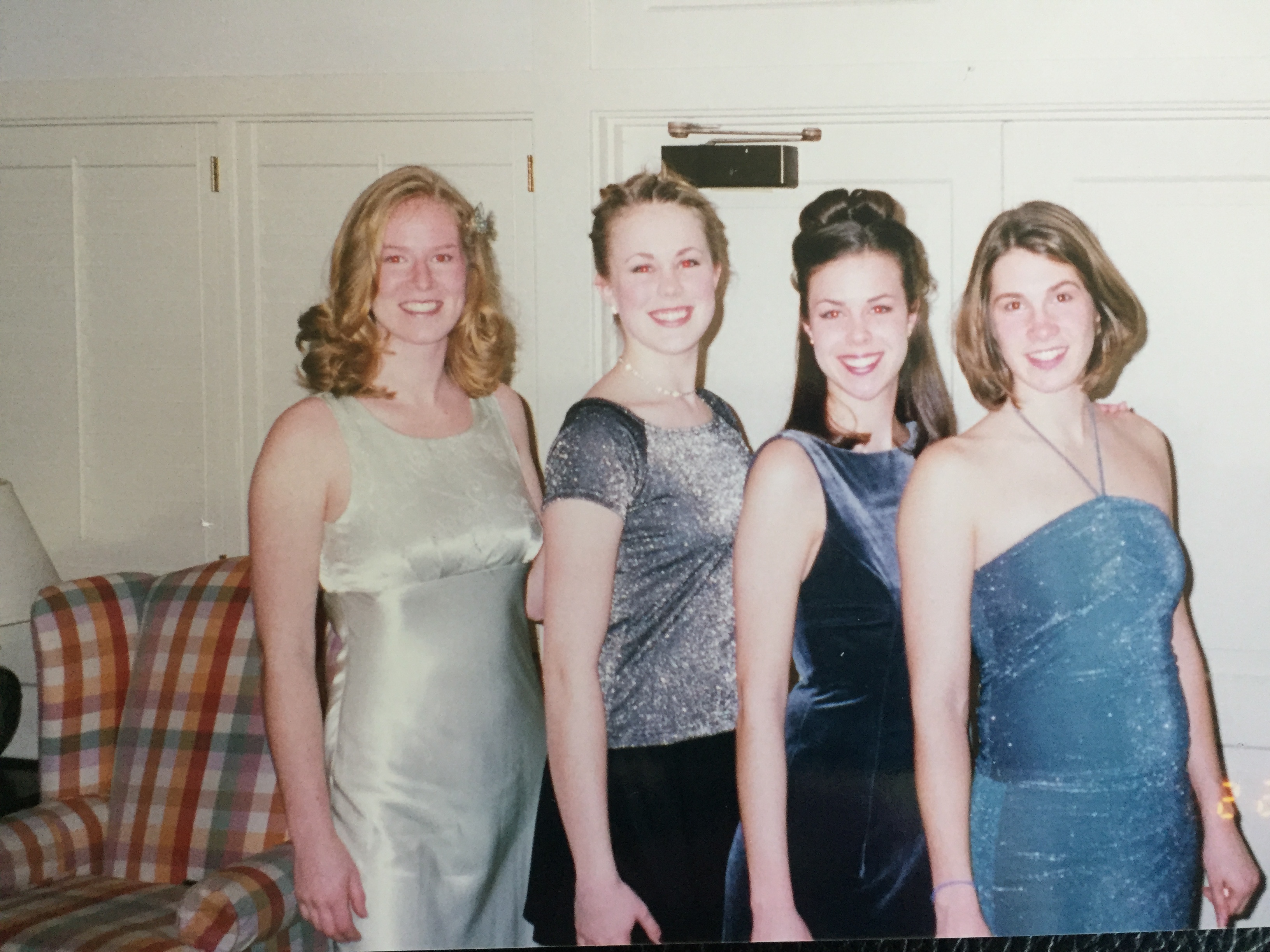 Today's Morning Buzz is by Kirsten Wyatt. Connect with Kirsten on LinkedIn and Twitter. She's second from left in the 1999 profile picture with this post; so many mini-twists and sparkles in that picture. 
---
---
I'm headed to my 20 year college reunion this weekend, and so of course I'm especially nostalgic about all things 1999. When I graduated, I was still buying clothes from Delia's catalogs, drinking Busch Lite, and thought I wanted to be a lobbyist to make a difference in the world.
I'm only semi-nostalgic about 90's fashion, cheap beer, and misdirected career options. Mostly, I'm reflecting on how my college career shaped my world view about finding a career that matters, and how a liberal arts education with a writing focus positively impacted almost every professional choice I've made since I graduated.
Non Nobis Solum Nati Sumus
Willamette University's motto is "Non nobis solum nati sumus" or "Not unto ourselves alone are we born."
As a sophomore I took an internship course co-taught by retired Senator Mark Hatfield. We were placed in internships at the state capitol, and also met weekly to learn from Politics Department faculty and Senator Hatfield about using a Politics degree (at Willamette, politics wasn't a "science") in the real world.
It was a delightful conjoining of academic and practical experience, and a reminder that it's entirely possible to select a career path focused on working for a greater good.
I worked in that internship throughout college, primarily answering letters (most popular topics then – and I suspect also now – pumping your own gas, and also use of the kicker proceeds) from constituents.
Willamette's degree programs valued strong writing, with writing-focused coursework in all degrees and high standards for papers and research. It allowed me to step into a professional writing role right away as an undergraduate, and was a major stepping stone later in my career to write in professional settings.
In reflection, it was the opportunity to be so hands-on in a government office that shaped my decision to look for work in lobbying and government affairs at the state level (a job I did for three years post-graduation, before MPA school).
The chance to experience government work as an undergrad is why I'm very passionate about providing that same exposure to local government careers. I'm not joking when I say that I graduated from Willamette not knowing where Salem City Hall was (it's like a block from campus…).
Exposure to and understanding of local government careers matters if we want to address the pipeline of talent we're cultivating for the future of cities, counties, and districts.
For me, it wasn't until I had graduated and was lobbying at the local level that I experienced the impact and meaning that local government provides. That's what switched my focus from a career in government affairs, to heading back to school for an MPA degree with a focus on local government and city management.
Hence, my promotion of #ELGLInspire programs and my continuous push for undergraduate faculty to include some public administration and local government topics in undergraduate coursework.
And so, I'm reflecting today on much I value that Willamette instilled in me a sense of service above self.
Willamette found a way to take me out of the classroom and into a setting where public service was valued and promoted, and this shaped me for the rest of my life: it led to my career path in local government, and it resulted in the founding of ELGL to support the important work that our members are doing every day.
[Raises a Busch Lite]: cheers to Willamette University, and cheers to ELGL members who work in public service.