The Jam of the Month in September is local government strategic planning. With the help of ELGL members and our friends at Envisio, we'll feature blog content, a GovLove episode, and a webinar. We'll learn about topics including performance measurement, employee engagement, creating a culture of accountability, and transparent workplaces.
Envisio is the execution platform for performance driven government agencies. With Envisio, civic leaders can create and execute plans, track qualitative and quantitative performance and bring together managers and staff across all departments to accomplish shared goals. Use Envisio to effectively improve your government's transparency and engage citizens on your terms.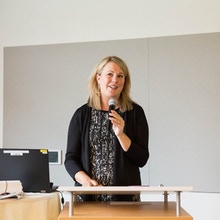 I'm the co-founder and executive director of ELGL. I love my job. Other things I love: local government, my family, my dog Michael Jordan, sandwiches, naps, books, and skee-ball.