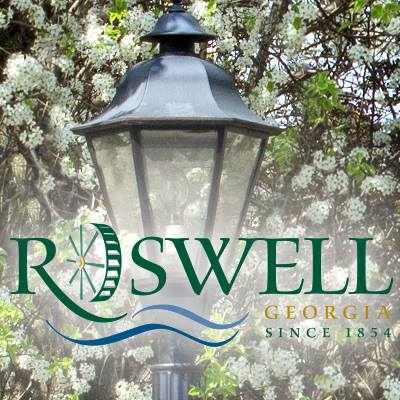 This week, we find out the area of focus for the ELGL/UTA Local Government Challenge. "Solutions for Funding Infrastructure" was one of the five local government issues being considered. In this article, Kevin Klosterboer writes about the approach by the  City of Roswell, GA.
Kevin Klosterboer (LinkedIn and Twitter) is the Budget Manager for the City of Roswell, GA. He has a passion for local government budgeting, for measuring stuff, for making things better, and for spreadsheets. In his free time he plays the piano, juggles (figuratively of course, but also literally), and enjoys long walks with his wife and his two kids.
Connect with Kevin: LinkedIn and Twitter
When Kent asked me to write an article on "Solutions to Fund Infrastructure" for the ELGL/UTA Local Government Challenge I was glad to hear that Dr. Colleen Casey was considering the topic for the area of focus for the graduate students. One doesn't have to look very hard to find stories about funding issues for public infrastructure. A quick internet search revealed countless news articles from across the continent of funding shortfalls. Articles published just this week tell of funding problems for light rail expansion in Boston,  infrastructure in Canada, and  bridge maintenance in rural Montana, just to name a few.
In thinking about these challenges facing governments, I took a step back and thought through all the various capital projects taking place in my city, the City of Roswell, GA. The FY 2016 Approved Budget included $15.8M in capital funding. An additional $40M in capital funding from prior years will be carried forward to FY 2016 for unfinished capital projects. Looking through all of these capital projects for this year and from years past, I came up with two topics I thought prudent to pass along the ideal of aligning capital funding sources with the type of capital expense and the challenge of funding infrastructure amidst rising construction costs in the current bid climate.
What Roswell is Doing Well: Paying for Ongoing Maintenance out of Ongoing Revenues
One of the best things we do well in Roswell to fund City infrastructure is to align capital funding sources with the type of capital expense. Maintenance capital projects (which are for the repair, maintenance, or upkeep of existing City infrastructure) are funded solely through ongoing revenues.  One-time capital projects (which are for the expansion of or additions to the City's infrastructure) can be funded through ongoing revenues but they are also eligible for funding through one-time funding sources, such as Impact Fees, use of fund balance available above policy, or bond proceeds.

Separating the City's ongoing and one-time revenues and aligning these to the type of capital expense helps to ensure that funding for the upkeep and maintenance of the City's infrastructure will be available. Since the maintenance capital is funded solely through General Fund ongoing revenues such as property tax and sales tax revenues the funding source for these maintenance projects is relatively constant. To help smooth the General Fund impact of funding maintenance capital we have organized most of the ongoing maintenance capital expense into annual maintenance programs. Examples of these annual maintenance capital projects include $1.8M the City funds each year for Road Resurfacing and Restriping, $1.6M per year for Vehicle Replacement, $1.4M for Stormwater System Maintenance, and $375K for Recreation & Parks facility maintenance.
Another benefit in funding the maintenance capital through ongoing revenues is that it helps to create focused discussions with Mayor and Council on the use of fund balance or potential bond issues solely on one-time capital projects. These one-time capital projects are not competing with the maintenance capital projects for one-time funding. Mayor and Council can focus on prioritizing the strategic use of one-time funding sources among one-time capital projects such as road extensions to improve connectivity in the City's streets or new water lines to improve water flow and quality without having to worry about funding shortfalls for road resurfacing or park maintenance.
The City of Roswell has been separating our ongoing and one-time revenues and expenditures in Excel spreadsheets for years but now we are excited to be working with the Center for Priority Based Budgeting on implementing their new Online Fiscal Health Diagnostic Tool. This tool provides a slick new web-based platform for instantly showing through data visualization how changes in ongoing or one-time revenues or expenses change the City's five year forecast. We don't have the tool up and running yet but it looks like it will be a great tool to will enable us to more effectively communicate to the elected officials and to the public what it really means to align our ongoing and one-time revenues with our ongoing and one-time expenses.
Challenge to Fund Infrastructure: Rising Construction Costs in Current Bid Climate

The single biggest challenge the City is facing in funding infrastructure is the reduction in purchasing power due to increasing construction costs. In the midst of the Great Recession, the one-time capital projects the City was putting out to bid were coming in hundreds of thousands of dollars under budget because local and regional contractors were desperate for work and really drove down their prices to secure the City's business. Now that the economy has rebounded these same contractors have more business coming in, particularly from the private sector. In addition to the general across the board increase in commercial and residential construction across the Atlanta metro area, there are two huge publically-supported billion dollar sports stadiums under construction (the new Braves stadium in Cobb County and the new Mercedes-Benz Stadium for the Falcons downtown). These projects require a lot of construction labor which is limiting the supply of labor available for other projects. With limited labor supply and increased demand for construction, the prices have risen sharply over the past year and are projected to continue increasing for the foreseeable future.
One of the effects of these rising construction costs is that it limits the ability of the City to take advantage of one-time funding sources for future one-time capital projects. The available fund balance above policy which was growing during the recession (thanks to the cost savings the City was enjoying on infrastructure projects) is now being appropriated to capital projects which have already been funded but now have big cost overruns. There is a reduction in the one-time funding sources available to fund new one-time capital projects which limits the City's ability to expand the citywide infrastructure.
Last Word
I'm not sure what solutions there are, if any, to the problem of rising construction costs. The City will eventually adapt to the new bid climate for infrastructure projects (even if that means that I have to double whatever cost estimates the Transportation Department gives for road projects) but not without it limiting the funding for future one-time capital projects. If any other jurisdictions are experiencing similar problems I invite your comments below. General comments are also welcome, of course. I wish the students of Dr. Colleen Casey the best of luck in the ELGL/UTA Local Government Challenge. If anyone wants to connect and have a conversation about funding infrastructure for local governments, public budgeting in general, or any other topic you find interesting please reach out to me on LinkedIn or Twitter.