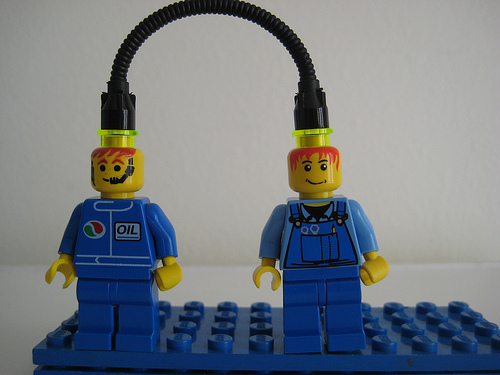 A recent ELGL and University of Texas at Arlington survey identified the top issues facing local government. In this series of articles, ELGL members will address solutions to addressing each of the issues. 
Regan Bolli (LinkedIn) is the City Manager of the City of Covington, WA. Prior to Covington, Regan worked for Ephraim City, Utah for four years as City Manager and Hansen Wright Eddy & Haws a Utah-based law firm specializing in local government and business law for three years. 
By Regan H. Bolli, City Manager, Covington, WA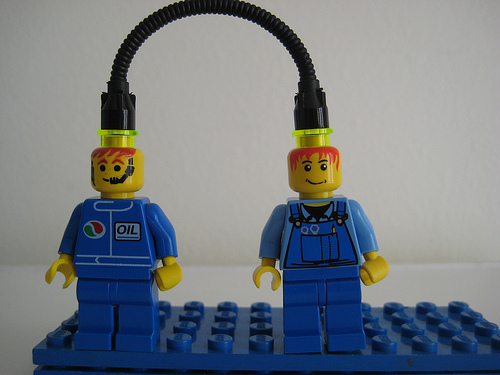 In this short article I would like to address some of the benefits and reasons for knowledge transfer and succession planning.  There is a great deal more to cover regarding this topic (assessing need, formalizing a plan, matching employee capabilities, providing opportunities for experience, and much more) but here I will just scratch the surface.  It can be difficult for smaller organizations to follow a succession plan in that there are so few positions available and few employees to prepare for said positions.  However, knowledge transfer is an action that should be happening in any organization of any size and in all departments.
I graduated law school and was working for a firm practicing municipal law.  In that capacity I began loving local government and decided to apply for a city manager position.  Well, I was hired, now what?  I had never worked in the public sector or for a local government, and I needed knowledge to help alleviate my steep learning curve.  The city owned all their own utilities and I spent days and weeks with department heads learning all the systems and processes.  This was knowledge transfer at high speed!  Then one day I asked our public works director, who had been with the city for 26 years and knew where every water line was located, if we had mapped our water lines from our source (location of our springs and wells) to our holding tanks.  He replied with a firm, "no!"  I responded "why not, wouldn't it make sense to have those locations readily available for a time when you may no longer be here?"  He replied "that is exactly why I have not mapped them; for job security."  He was withholding information in an attempt to blackmail his employment should the need arise.  I then proceeded to make it explicitly clear that the status quo had changed and that employment will be based on the willingness to transfer knowledge to those around you, thereby furthering the organization first and not yourself.  Needless to say the water lines are now mapped with GPS coordinates.

Furthermore, knowledge transfer is really something that applies to all aspects of our lives.  As a father I view my main role as that of transferring knowledge to my children through various mediums.  I teach them, among other essentials, to not run into the road, serve others, celebrate diversity, love, work hard, never give up, faith, education, close the toilet seat and wash your hands.  How successful I am as a parent will depend on how successful I am at transferring my knowledge to them.  How successful they are in their lives will depend, in large part, on what they choose to download, or apply into their lives.  Essentially, no one person can make knowledge transfer a success in and of themselves.  It is a beneficial symbiotic relationship.
Therefore, successful knowledge transfer happens when there is a willing transferor and an eager transferee.  Both participants – the transferor and the transferee – must, in unison, perform their part of the transfer in order for it to be successful.  I can offer to pay someone for a service they render to me, but if they refuse the pay then a transfer has not taken place, and in fact, cannot take place.  So it is with knowledge transfer, there must be a benefactor and a beneficiary.  If one or the other is missing than the transfer will be stemmed, thus impeding what could otherwise be the gift that keeps on giving; knowledge!
An important element in a successful knowledge transfer is knowing what should be shared.  I believe the knowledge that results in the most benefit are the practical aspects of the organization's core values and the sharing of skills needed to succeed.  Just as I try with my children to instill the intrinsic societal values and mores into their lives, so we must, within our organizations, share the knowledge, guiding principles, skills, and attributes only attained through organizational experience with those who have not yet received.  I was once told if you have not trained someone to replace you, you have not done your job well enough.  This may seem counterintuitive, but it is a mindset shift to advance the success of the organization rather than personal accolades or job security.

Succession planning, on the other hand, is much like basketball.  A basketball team is constantly ensuring that if one player leaves, another is there to step in.  But that same eagerness to have readily available a trained and skilled replacement is not always a local government priority.  This may be due to local government employees not having performance ending injuries at high rates throughout the year, although paper cuts do have a surprisingly painful sting!  Nevertheless, it is something we would be wise to prepare for, even if it is not on the forefront of what we do.
When I started in my current position I realized that many on my management team (department heads) would be retiring within the next couple of years.  I asked our HR director to compile a retirement timeline and I am working with my team to ensure seamless successions.  This, like basketball, will help us build a strong bench (whether the bench is moved into the starting position or not) and mitigate replacement gap deficiencies while filling a position.  Being prepared in this simple way can remove the fear or shock one might feel when an employee mentions they plan to retire in a month.
I would opine, that succession planning is good, knowledge transfer is better, but having both functioning in a forward looking, "organization first" kind of way, is best!
Supplemental Reading