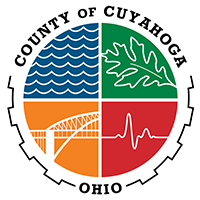 ---
Maggie Keenan

Director, Office of Budget & Management, Cuyahoga County
---
What was the very first paying job you held (that you paid taxes on)? 
Project Manager – nonprofit working on brownfield redevelopment
What was your: undergraduate institution? Graduate institution? What was/were your degree(s) in? 
Cleveland State University BA, Urban Studies; BA, Psychology and Political Science; Master of a Public Administration; Pursuing a JD
What class(es) (if any) are applicable to your job today? 
Politics & Bureaucracy; Public Finance; Social Psychology; Urban Planning
Do you have a work or life motto? What is it? 
Pick battles small enough to win, big enough to matter
What book are you currently reading? Would you recommend it? 
The Immortalists – so far, so good!
Other than ELGL – do you belong to any other professional associations? Which one(s)? 
Government Finance Officers Association
What's the best networking advice for job seekers you've heard or shared? 
Be authentic
What's the fastest way to NOT get a job or internship with you? (e.g. what should potential applicants avoid doing if they were to ever interview with you for a position). 
Failure to display a dedication to public service will get you nowhere with me. Poor spelling and grammar won't help either…
Why should an undergraduate student consider a career working in local government?
Public sector work is extraordinarily honorable. Government has the capacity to have a monumentally positive impact on people's lives if its employees commit themselves to public service, ethics, and the idea that what they do matters.
---