ELGL member and City of Estacada, Oregon Economic Development Director Matt Lorenzen is attending the Main Street Now conference and he's sharing everything he's learning in a blog series and on ELGL social media channels.
---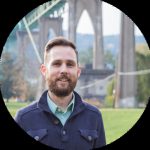 The Civic Leader track at the Main Street Now Conference, Day 2, has definitely had a common theme: Main Street and downtown revitalization is quite possibly the most important type of economic development work communities can do, especially small and mid-size communities.
In the age of Amazon HQ2, FoxConn, and other economic development mega deals, the temptation is real for cities and counties to focus most of all of their economic development resources on landing a headline-worthy project, characterized by hundreds of jobs and millions of dollars in capital investment.
Ed McMahon, Senior Fellow at the Urban Land Institute and board member with Main Street America, makes the case with data and common sense that this allocation of resources is neither appropriate nor effective. According to Mr. McMahon,
"Dollar for dollar, pound for pound, Main Street is one of the most effective economic development programs ever created."
I agree. If you put a roof over downtown (actually, please don't) you'd find that most downtowns are one of the biggest, if not the biggest, employers in town, and that the tax revenue per acre far exceeds any other part of the city, including the industrial park or the big box strip mall.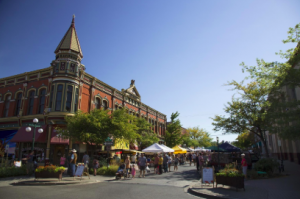 Why else is downtown revitalization so important?
Every business, large, medium, or small, that ever considers starting in or moving to your community will judge you based on your downtown. If you want to ramp up your business recruitment efforts, start with downtown revitalization.

Nearly every modern economic development project that gets shopped around the country prioritizes, almost with out exception, the same thing: workforce and talent. Workforce/talent is drawn to communities with walkable neighborhoods and vibrant downtowns. In other words it's a fool's errand to go after economic development deals in a community that lacks livability and the

third-place

amenities found in a vibrant commercial district or downtown.

While there is some disagreement about what the 3, or 4, or 5 pillars of economic development are, I would argue that there are 5 key areas: placemaking, tourism development, industry/traded sector, talent/workforce development, and entrepreneurship. At least 3, and probably 4, or those five are directly relevant to downtown revitalization.
So what can civic leaders do?
Support your local main street organization by providing leadership, funding, technical assistance, publicity, etc. Don't just smile at them. Work with them. Validate them. Recognize them for the vital work they are doing. And hold them accountable.

If you have economic development staff, ask them to focus as much time as they do on industrial development and recruitment (or more) on downtown revitalization and property redevelopment projects.

Empower your main street organization to be more than a party planning committee!

If you see your Main Street only planning events, help the organization to think and dream bigger. Give them a copy of the Ed McMahon

article

and empower them to be placemakers, economic developers, marketers, and business incubators. Your city's livelihood may depend on it.
There is real power in small, incremental, cumulative wins. Don't worry about landing the next big manufacturer. Instead, create a livable community with a remarkable downtown and the traded sector jobs and capital investment will come on their own.
---
Follow along and engage with Matt at this great conference for creating economic and social prosperity in downtowns and neighborhood commercial districts!