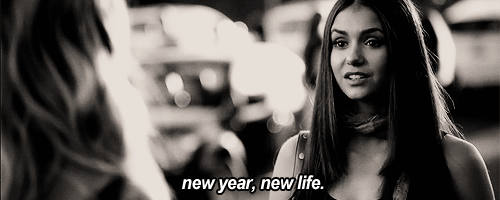 By Kim Newcomer, Slate Communications, LinkedIn and Twitter
New Year's Resolutions….Yep. I went there.

Perhaps it was the impressive amount of calories consumed over Thanksgiving inspiring me to think about new fitness goals. Or maybe it's the prolonged delay to start my Christmas shopping that's nudging me to procrastinate less. Regardless, I have self-improvement on my mind.
Whether we feel like admitting it or not, we can always improve – personally and professionally. As I'm thinking about all the ways I will become a better human in 2017, I've also pulled together a list of the top "resolutions" I've heard from government communicators and peers over the last few months.
1. Plan more. For as lumbering as government can be, the communication supporting government is the exact opposite. There is a reason your communication colleagues look like they've just run a marathon. Everyday is a new adventure. While we start the day an idea of the day's priorities and tasks, the moment we check our phones that all goes out the window.
Most of us struggle to find the time to develop a thoughtful communications strategy. Yet we all know the value. A solid plan will help guide your organization's brand and messaging. It will help make sure you focus communication resources on high impact efforts, and not waste time in the weeds.

Make it happen: Set a goal (e.g., establish the City as a transparent organization), identify three tactics to accomplish it, hold yourself accountable with quarterly check in.
2. Measure what matters…and use it. Measurement is another "to-do" that often falls to the bottom of the list of communicators. When done correctly, metrics guide our strategy, tactics, and implementation. However, too often we fall back on two unproductive habits: we don't take the time to gather metrics or we measure and then ignore the results.
My advice for 2017? Determine and focus on the metrics that truly indicate your success, and ignore the rest.
Make it happen: Pick one tool to measure consistently. Reserve the last Friday of the month to evaluate and adjust based on metric. (e.g., Facebook – which posts generate engagement? What do those posts have in common? How can you replicate that in the future?)
3. Multi-media storytelling. Regardless of the size, location, or demographics of the community, multi-media storytelling is a common goal for 2017. Moving beyond text helps residents engage more fully in your content. Video, graphics, photos, illustrations, infographics combine to pull people into your narrative and better understand your message.
Let's all commit to 2017 as the year we use more than words to tell stories.
Make it happen: Start small. Set a goal of using a photo with every newsletter feature, or shooting and posting at least one video a quarter.
4. Have fun. To quote Ferris Bueller, "Life moves pretty fast. If you don't stop and look around once in a while, you could miss it."

Life as a public servant can be a tad all consuming. If you haven't already been stopped in the grocery store by a resident who wants to talk about the issue du jour, give it time, you will. With many of us living in the communities we serve, and the rest connected to them 24/7 through technology, it's easy to lose track of time.

The twists and turns of public policy along with the ups and downs of daily operations make local government feel like a speeding roller coaster that changes every time you get on board. Just don't forget to enjoy the ride.

Make it happen: Ditch day at the Chicago Museum of Art?
Supplemental Reading