Matt Roylance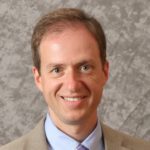 Assistant Town Manager, Town of Garner, NC
---
Favorite song from 2018:
This might be late 2017, but I'm going with Havana by Camila Cabello – heavily influenced by my time in morning carpool with my middle schoolers.
Favorite book from 2018: 
Tears of Autumn by Charles McCarry – it's an old book but I discovered it in 2018. Equal parts spy novel, study of Vietnamese culture, and Kennedy assassination theory. What's not to like?
Proudest work accomplishment in 2018:
Joining ELGL, of course!
People who most positively impacted you in 2018:
John Hodges, the other Assistant Town Manager in the Town of Garner. It's such a luxury to have someone bend over backwards to help you adjust to a new job and a new town.
New Year's Resolution(s) for 2019:
Get out of the weeds and focus on truly important projects.
Prediction(s) for 2019:
The stock market will fluctuate.
What question(s) should we ask on the next new member questionnaire?
What productivity tool or hack would you recommend to other members?