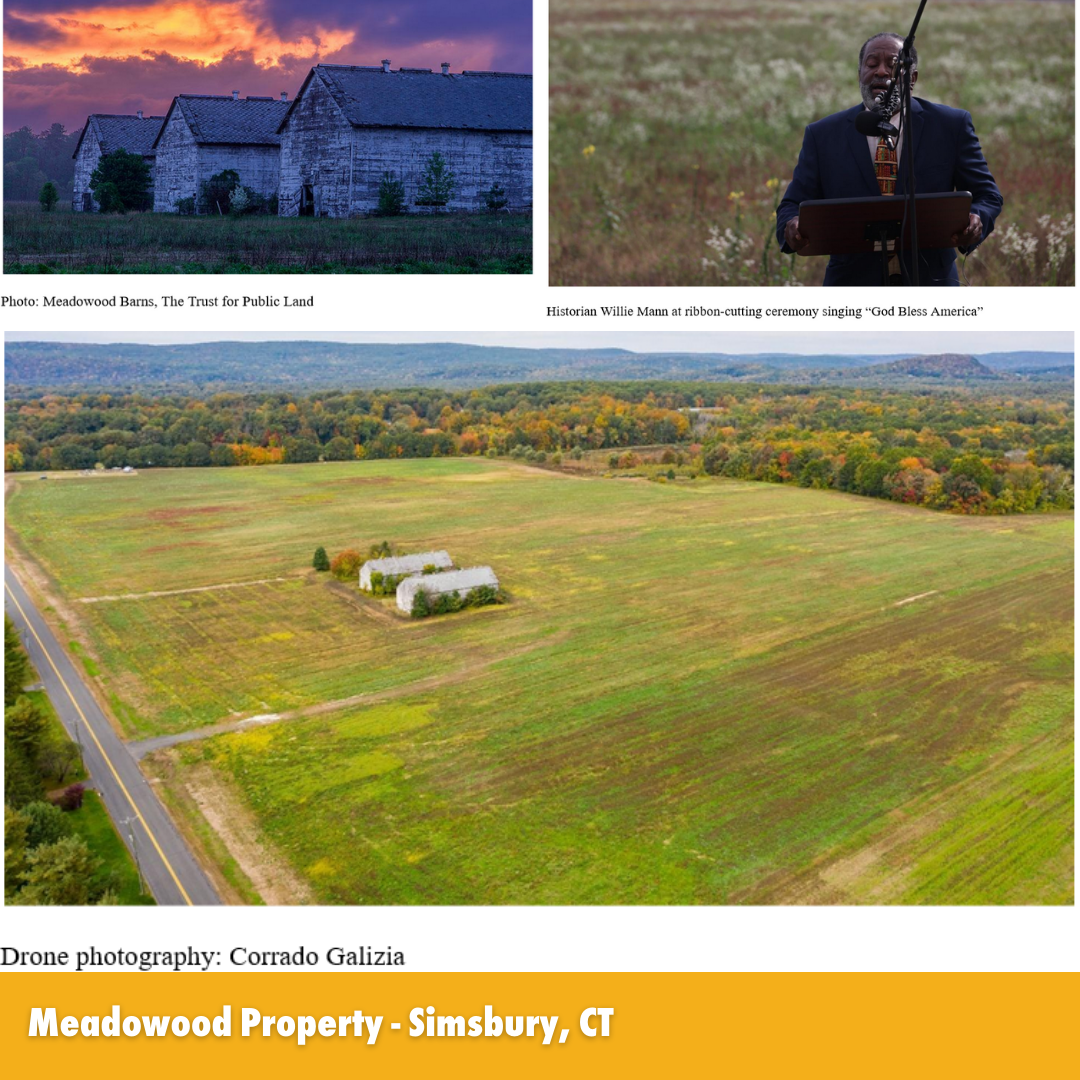 Voting for the 2022 Best Places in Local Government (aka the #ELGLKnope) Round of 32 opens on March 7, 2022 and closes at midnight PT on Friday, March 11, 2022. One vote per person. Learn more about this award online.
---
Meadowood Property
Simsbury, Connecticut 06070 
Year(s)/Era:

Early Civil Rights Era 

Type of Place:

Building, Site, Structure  

Nomination:

The Meadowood Property contains structures of cultural and historical significance to local and United States history. The plot is home to a number of barns that were used for tobacco farming, which remind and educate us on the historical growth of Connecticut as an agricultural influence well into the twentieth century. These significant structures will be preserved and maintained through grant funding from the CT State Historic Preservation Office and private donors. The site may also be included on the Connecticut Freedom Trail and the state and/or National Register of Historic Places. In addition, the Meadowood property holds an easement for open space and recreation access of nearly 140 acres, and will preserve around 120 acres to be used as working farmland. 

Most notable attribute(s):

In the 1920's – 1940s a group of Morehouse College students, including a young Martin Luther King, Jr., spent their summers working on tobacco farms at the Meadowood Property. These were some of King's first glimpses of life outside of the segregated South. King displayed early signs of leadership as the student-farmhands' religious leader, engaging with his fellows about injustices towards the Black community in the South. These nascent experiences inspired King towards a lifetime of public service. These details of Dr. King's life were obscure until 2016 when Catherine Labadia, an official for the State Historic Preservation, discovered King's history with the property. In May, 2021 residents voted on a Town referendum for the purchase and improvement of Meadowood. 

Special designations or recognitions:

Possible future inclusion in CT Freedom Trail




Possible future inclusion in state and/or national list of historic places




Protected by Simsbury and TPL

Three words to describe:

Scenic, Cultural, Historic 

Anything else to share?

 
Local Government:
Town of Simsbury 
Simsbury, Connecticut 06070 
---