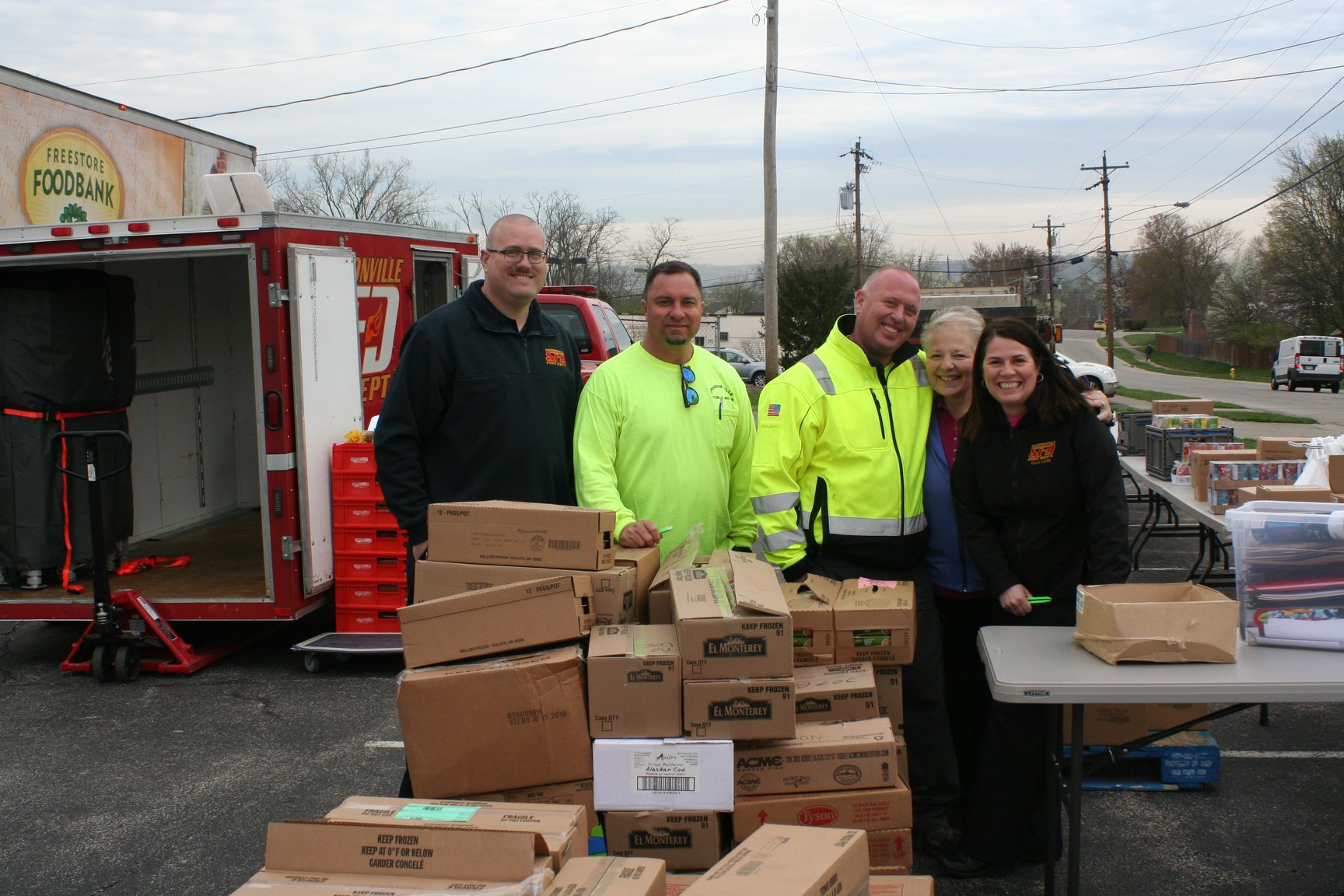 This guest blog is brought to you by one of our finalists for the 2019 Meagle Award, The City of Sharonville, Ohio! The Meagle Award recognizes the best places to work in local government.
---
Imagine you're out at an exceptional dinner and consider what makes it so. You're probably picturing more than just the food, and for good reason. Even remarkable food doesn't make a great dinner if the waiter spills a drink in your lap. A great dinner requires many things; it encompasses the cleanliness of the restaurant, the attentiveness of the staff, and even the friendly disposition of your fellow diners.
In much the same way, a great employer is not just a big paycheck. Would you call a high paying employer great if the boss regularly berated employees? A great employer is one who provides a quality work environment, ensures tools are appropriate to the task, who empathizes, and who acknowledges that work is only one of life's many important tasks.
The City of Sharonville has made strides by focusing on the above and offers many programs, including a dynamic wellness program (e.g., financial incentives for activities like the employee pickleball and dodgeball tournaments; biometric screening/results), that many others do, but the City has initiated other relatively unique programs.  Three, in particular, stand out: 1) "Sharonville Gives," 2) Security Training, and 3) an All Employee survey.
The first, Sharonville Gives is the city's official volunteer leave policy. It recognizes the importance of volunteer work to the community and the volunteers. It also recognizes that volunteering often falls behind family and work responsibilities. To alleviate that, Mayor Kevin Hardman instituted Sharonville Gives, allowing employees to take paid volunteer leave anywhere in the Sharonville community without time limits. The only caveats being it cannot interfere with the regular operation of city services, and the work must be performed in the City of Sharonville.
One important feature is the emphasis on employee expression. To achieve this, the policy declined to limit eligibility by organization or types of organizations. Instead, Sharonville employees are encouraged to be creative and look for new ways they can benefit the community. Through this program, the community gains valuable volunteer power and Sharonville employees get an extra opportunity to squeeze in one of life's important activities.
Katy Huffman, a Sharonville employee said:
The Sharonville Gives program gives me the unique opportunity to engage with organizations and residents in a different way than during my normal day to day operations. Working side by side with others in our city gives me a new perspective of our community.  I often learn much more in an afternoon of volunteering than whole days at my desk.  Being able to participate in a program like Sharonville Gives during my workday increases my knowledge of our city, re-energizes my desire to be a public servant, and provides much-needed help to our schools and non-profit organizations.
If you're considering a policy for your community there are a few items to consider.
First, decide what level of input you want from employees and know to be careful about potential legal restrictions on choosing which organizations qualify for your program; get your legal counsel involved. In Sharonville, we opted for a free-wheeling approach, allowing employees to choose an organization that's important to them, so long as the work is performed in Sharonville.
Second, consider the impact on your organizational needs. To provide the most volunteer hours possible, Sharonville put the discretion to recommend leave at the department level. With a wide array of duties from Police and Fire to Recreation and Public Work, a one size fits all rule didn't make sense for us, and it might not for you either.
Third, celebrate what your employees do and hold out great examples to the rest of your organization!
The second program sought to improve personal security while ensuring accessible and friendly public facilities. This approach yielded results that made Sharonville employees not only more secure during work but provided them with vital tools to maintain their personal security off the job site.
Here, two trainings were offered to Sharonville employees. The first, developed by the Sharonville Police Department, taught employees situational awareness both in the workplace and in everyday situations (i.e. – walking through parking lots, parks, etc.). Employees were then taught basic responses to aggression, including verbal and physical responses, as well as the proper use of mace. On leaving this training, each attendee was given a can of mace.
The second security training, which was mandatory for all Sharonville employees, was an in-depth seminar put on by Mike and Debbie Gardner of the Survive Institute, located in Texas. Their focus on mental preparation, vocal, and physical responses to aggression, coupled with the explicitly stated acknowledgment by management that Sharonville employees have a basic right, and are authorized in the workplace, to defend themselves has empowered Sharonville employees to protect themselves, their co-workers, families, and friends.
While both Sharonville Gives and security training have added amenities and education for employees, the final effort is in many ways the most important. In 2015, Sharonville put forward its first all-employee survey.
A successful survey effort requires employee trust in the process. To achieve this, Sharonville utilizes software that provides anonymized, token-based responses. This means that each employee was assigned a token that was used to access the survey, and then deactivated and stored separately from their survey responses. By doing this, the software allows each user to take the survey only once (to prevent fraudulent or inaccurate results) but also ensures anonymity. An explanation of how the software works, by your IT professionals, can help boost confidence in the process.
Trust can continue to be built across your organization by sharing, explaining, and discussing the results. Later, you can expand upon this by comparing it to previous survey efforts to show changes in your attitudes across your organization. Finally, the best thing you can do to build trust in this process is to put the results into action. Use them to engage your employees and don't be afraid to address problems.
Finally, one thing you may be thinking: is "Isn't this a public record? Couldn't bad results be embarrassing?" The answer is that the survey results are already out there being lived by your employees, and if you don't know the results, you can't lead the change your organization needs and you may be blindsided later!
Sharonville's efforts have led to two-straight "Best Workplace" recognitions by Ohio Business News. Sharonville is the only city in Ohio to receive this award two years in a row. To be a finalist for the Meagle Award is appreciated as the City puts a lot of effort into being a great workplace.