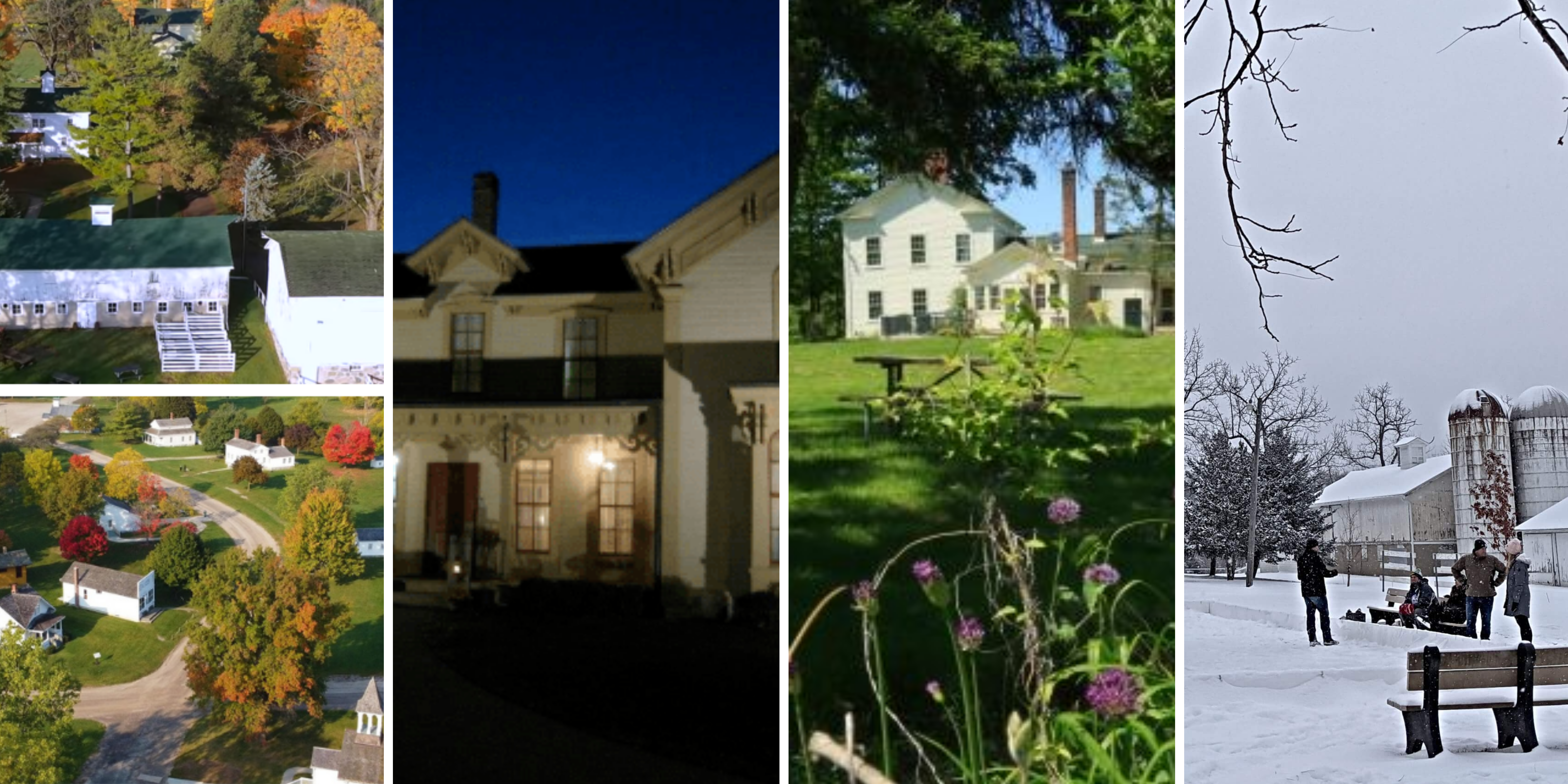 The ELGL 2022 Best Places in Local Government (aka the #ELGLKnope) is celebrating the best historic and cultural places. Learn more about Greenmead Historical Park – in the championship round – from Chris Jackett, Communications Coordinator for City of Livonia Parks and Recreation. Learn more about the Best Places Award and vote at elgl.org/knope.
---
What makes your historic/cultural location special and important?
The 13-building historical village within Greenmead Historical Park is a large part of what makes our park special and important, with two unique features that make it different from other open-air museums. First, Greenmead is home to one of the oldest Friends (Quaker) Meeting Houses in Michigan. The Livonia Meeting met in this building between 1846-1853. Second, Newburg Village has been recreated as it lied at the intersection of Newburgh and Ann Arbor Trail. Six structures from this 4-corner village were moved to Greenmead, including the Newburg Schoolhouse, Newburg Church, its parsonage, A.J. Geer Store, the bungalow home in which the Geer Family lived while operating the store, and the Detroit United Railway Waiting Room. This complete intersection serves as a reminder of Livonia's past as a farming community and the many villages that have faded into history. The village is also home to four residential structures of founding families to the township and the Nankin Mills Schoolhouse, built by Henry Ford for the children of his workers at the Nankin Mill. Greenmead Farms is on the National Register of Historic Places, originating with the Simmons-Hill House and its outbuildings being listed in 1972.
Do you have a special memory or experience with your Final Four location? What is it? Why is it memorable?
Restoring our 1926 Lord and Burnham Greenhouse. This greenhouse is one of many outbuildings listed on the National Register of Historic Places for Greenmead Farm. As the story goes, Mr. Hill built a greenhouse for his wife so she could have fresh flowers for their home all year round (how romantic). Many years of fundraising by Greenmead's support groups made this project possible and now those of us here get to enjoy the flowers all year round once again.
What is your local government's role with the historic/cultural space? How do you prioritize this space in your local government operations/budget?
Our local government is very involved with Greenmead and working to help expand programming and infrastructure to continue to share our local history with the next generation. Since purchasing the property in 1976, the City has coordinated several fundraising campaigns for the park in addition to funding received through a millage ensure operations at the park can continue.
What else should the ELGL/local government community know about your historic/cultural space? What special aspects/features should be noted and shared?
It is not common to find a 13-structure village relocated and placed in accordance to how villages looked 100 years ago. Having all structures being relocated from within the city boundaries brings together a look at how things used to appear around town. In a heavily populated area like metro Detroit, being able to have this 95-acre open park space with the historical structures and elements holding true to form is rare.
Why is it important for local governments to preserve and support historic and cultural spaces?
Local governments must continue to support and preserve our historic and cultural spaces, as these are the places that give meaning to today. Our historic sites tell the story of an area, its people, its events, from the beginning and give meaning to where we are in the story present day.