ELGL and the Government Finance Officers Association (GFOA) created the PAFR Fellowship Program to connect graduate students with local governments looking to create a Popular Annual Financial Report (PAFR) for submission to the GFOA award program. The fellows have all been finalized and ELGL and GFOA are excited to announce everyone over the next few weeks.
This is our fourth spotlight with five of our fellows. Feel free to reach out and give them a warm welcome! We are excited to see the work they do over the next few months.
---
Elsa Taylor-Cless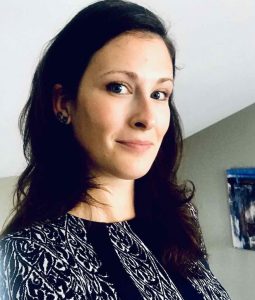 Most Creative Thing I've Done Recently: My wife and I designed and built four raised beds for gardening in our back yard. We bought lumber to create two five foot by ten foot beds and re-purposed old creosote posts to reinforce the corners and center hold of the beds. The two smaller beds are two foot square beds that have boards on the bottom with drilled holes. We planted peas, butternut squash, cucumbers, bell peppers, hot peppers, tomatoes, basil, zucchini and yellow squash.

---
Thomas Perisco, J.D.
Most Creative Thing I've Done Recently*: In the last two weeks, I worked on writing a research paper for an organization I am a part of called Young Professionals in Foreign Policy (YPFP). The article focused on the Marine Corps and its lack of initiative to combat climate-change-related-conflict. I am a first lieutenant, judge advocate in the USMC, and I am interested in conflict around the globe stemming from the causes of climate change. Theses causes can come in the form of drought, severe storms that affect combat readiness of units stationed along the coast, and sea-level rise. I aimed to critique the Commandant's Planning Guidance, the central document outlining the Corps' goals for the future, as the climate was not mentioned once in his Guidance. 
*The views expressed are those of the author and do not necessarily represent the views of the Marine Corps, Department of the Navy, Department of Defense, or the U.S. government.
---
Erin Brewster

Most Creative Thing I've Done Recently: Our MPA cohort was instructed to complete a learning inventory. For this assignment, I constructed a timeline infographic that matched up world COVID events, the George Floyd murder / protest movement with MPA course objectives, content and assignments from the same timeframe in my 2021 cohort class. I drew parallels from the coursework to the world events visually and showed how MPA projects have reflections in our current crises. 
---
Michael Barron
Most Creative Thing I've Done Recently: Financial modeling is about making conclusion based on past data. I build financial models for market planning, scenario analyses, and long-range budget plans. I build the model, add creative designs to reflect the company's color and logo, build the PowerPoint, and present the data and analysis to leadership.

---
Roque Salinas III