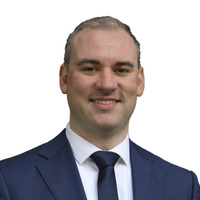 Brad Lonberger
What's an interesting project or issue you're currently working on?
Building a mixed-income, mixed-use development with for-sale townhomes.
If you could have coffee or a beer with any famous person, who would it be and why?  
Jane Jacobs, so I can see what she can piece together about our culture and governance structures today
What was the first cassette tape/CD/download that you ever purchased? 
I love that download was one of the options… My first CD was Real McCoy "Another Night" My first cassette was Michael Jackson "Thriller"
What job on your resume or LinkedIn was most formative for you? Why? 
University of Miami Circulation Manager: I learned how to say no to lawyers.
(Complete this sentence) The one thing that I think is missing from local government is….
the encouragement to "Get to Yes" instead of starting with No.
What's one question we should have asked you? What is the answer?  What's the one thing you're hoping to get from joining ELGL? 
Something unique about myself: I'm a serial entrepreneur and have owned 6 businesses, one of which was an organic cotton line of dog clothing names Carbon Pawprint.