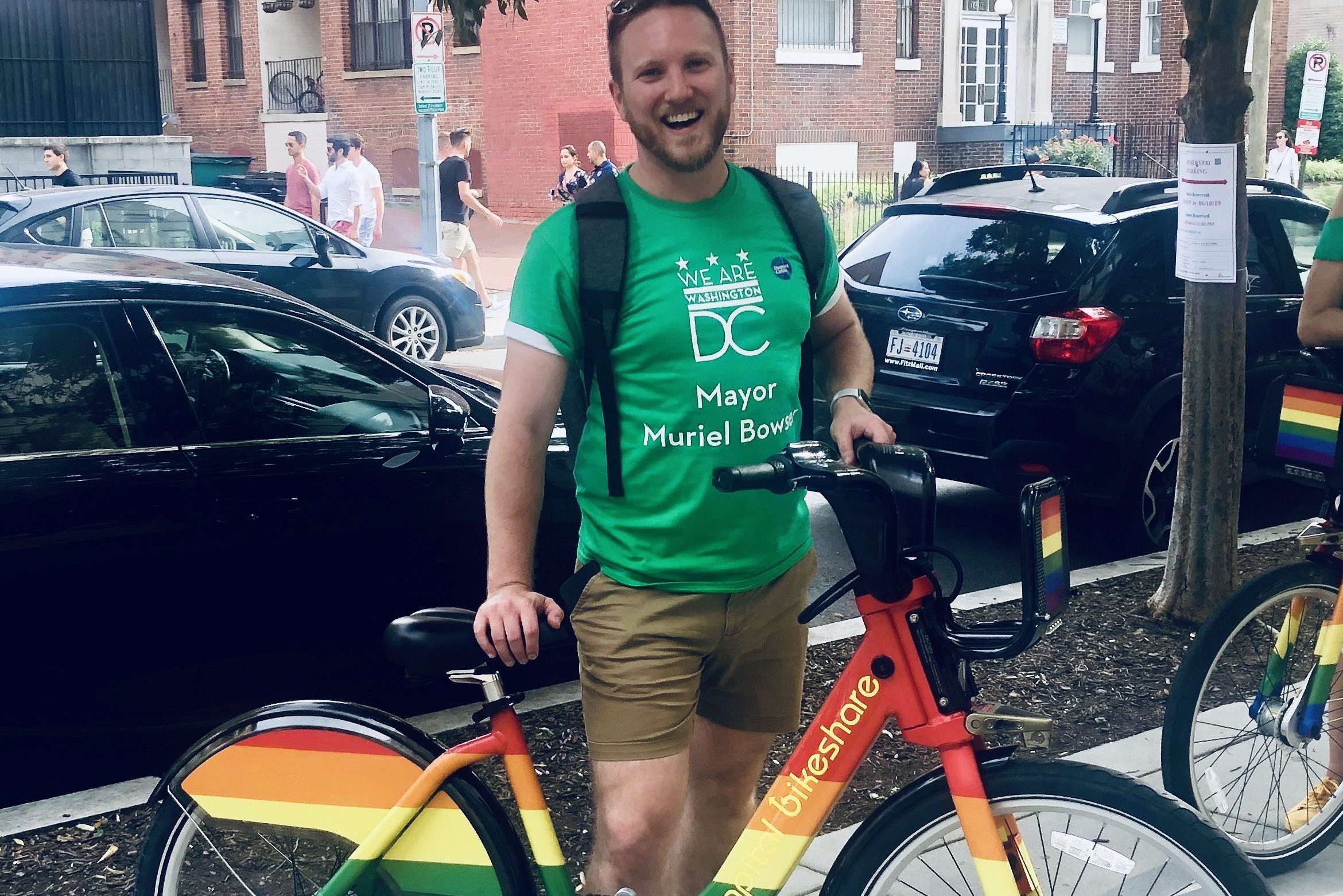 Brant Miller
---
If you had to live in a different city, what city would you choose?
London is my partner's adoptive hometown, and every time we go I fall more and more in love with it. (Despite multiple instances of forgetting to look the opposite way when crossing a street.) I would really like to live there, but being from the southern US, I think I'd also like to live in a city like Charleston, New Orleans or Atlanta.
Storytelling or innovation? Which is the most overused word in local government?
Innovation, hands down. Admitting this, however, is no indication that I will use it less in my daily work in the near future.
What year would the most important in your life? Why?
2010 was the year I started getting very engaged in local/state policy, and the work I did and the mentors who guided me had a profound impact on the path I've followed. 2018 was also a banner year for me, as I completed my MPP, met my partner, started working for my local government and lost a campaign for local office (and learned a lot from it).
(Complete this sentence) The one thing that I think is missing from local government is….
…transgender and queer representation. I think that there could be more locally-elected and appointed transgender and queer leaders. Additionally, there should be more inclusion in local advisory groups that are not LGBTQ-specific. This would allow members of the community to contribute to the decision-making process as it relates to a wider range of important issues across different kinds of agencies.
---
Sidenote, another reason we love our members: Brant makes amazing vacation videos, like this one to the Grand Canyon, and we are here for it.
We profile our members so you can learn more about them and connect with them on social media. It also helps to learn a little more about what they believe in and what they're working on.