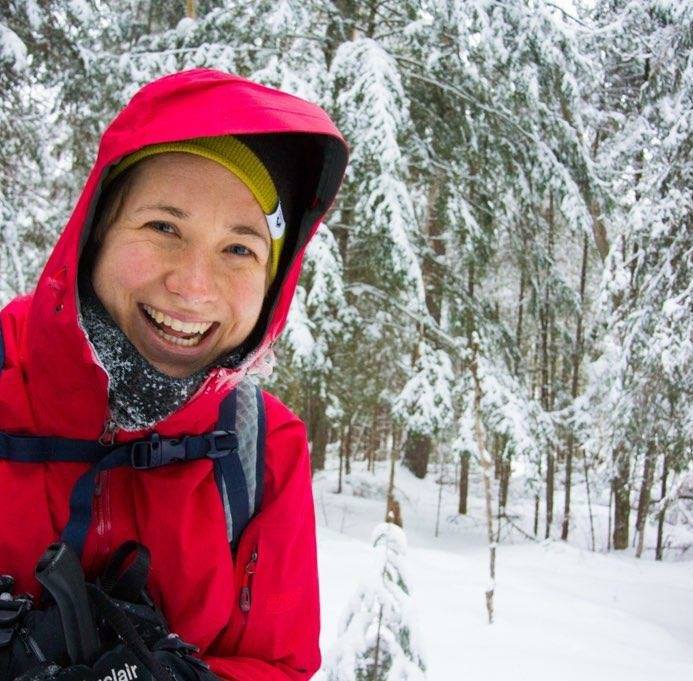 Hannah Barg
What's an interesting project or issue you're currently working on?
Creating curriculum for Ellerbe Creek Watershed Association's 6-month Watershed Academy.
If you could have coffee or a beer with any famous person, who would it be and why?  
adrianne maree brown because I am inspired by how she holds space for, discusses, and takes action on so many important topics, from queerness to climate justice.
What was the first cassette tape/CD/download that you ever purchased? 
Shania Twain Feel Like a Woman
What job on your resume or LinkedIn was most formative for you? Why? 
Working as a Teaching Fellow at Conserve School helped define my future career path and graduate school studies in environmental education. It was here I learned the importance of place-based, student-centered learning and honed my skills as a teacher and mentor to high school students. I have used these skills to inform my current work as a stormwater educator and mentor for a high school climate resiliency pilot program.
(Complete this sentence) The one thing that I think is missing from local government is….
More collaboration! Working for a council of governments we try to do this, but I think even more could be happening so that we are really managing our resources and creating a future together as a region, rather than continuing efforts happening separately in each local government.
What's one question we should have asked you? What is the answer?  What's the one thing you're hoping to get from joining ELGL? 
What is your favorite ice cream flavor? Ben & Jerry's half baked.