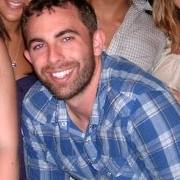 Joel Hensley
Franchisee Owner at Blue Moon Estate Sales

---
If you had to live in a different city, what city would you choose?
Maybe if I were younger, I would choose Boise, ID. I love the pace, the beauty, and that it's a small college town essentially.
Storytelling or Innovation? Which is the most overused word in local government?
Innovation.
Which year was the most important year in your life? Why?
2010 was the most important year in my life as I made a couple of critical decisions that altered the entire course of my existence.
(Complete this sentence) The one thing that I think is missing from local government is…
Personality.
---
We profile our members so you can learn more about them and connect with them on social media. It also helps to learn a little more about what they believe in and what they're working on.