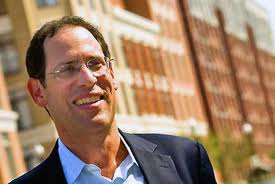 For the last several months, Ben McCready (Rock Island assistant to the city manager) and Bridget Doyle (Village of Lombard communications coordinator) have been building the infrastructure for our newest chapter, Midwest ELGL. It is natural that ELGL expands to the Midwest as we now have members in Indiana, Iowa, Illinois, Michigan, Minnesota, and South Dakota.
You can become a part of the newest ELGL chapter at the following link: Join Midwest ELGL. Membership is free for students, $20 for professionals, and $250 for organizations. Once you join Midwest ELGL, we encourage you to contact Ben, [email protected] or Bridget,  [email protected] about how you can help develop programming for the chapter. You can  follow Midwest ELGL on Twitter.
Here's a primer on ELGL if you aren't familiar with organization:
ELGL is comprised of more than 450 local government professionals, from city managers to management analysts. The overarching goal of the group is to address the issue of mentoring the next generation of local government leaders. An active listserv, monthly luncheons, and our website are some of the communication tools our network utilizes.
ELGL In the News: "Municipal Outreach" in American City and County magazine, "Role Reversal: CPBB Puts ELGL Through the Lens" in the Center for Priority Based Budgeting newsletter and "How to Get a Government Job: 4 Lessons Learned" on Mac's List.
To celebrate the creation of Midwest ELGL, we are offering a triple header of webinars which are open to all ELGL members.
October 23: John Nalbandian, School of Public Affairs and Administration, University of Kansas
John Nalbandian was the chair of the Department of Public Administration at the University of Kansas. In addition to his faculty position, Professor Nalbandian served on the city council in Lawrence from 1991‑1999.  Connect with John: LinkedIn
November 7: "Tips for Working with Local Media" with Bridget Doyle, Village of Lombard Communications Coordinator and Former Chicago Tribune Reporter

Learn how to foster a good relationship with local reporters and understand how the news business works in today's digital age. The news  business now and the news business 10 years ago is vastly different and many public relations professionals have been slow to adjust.  Using social media as a pitching tool will also be covered. Connect with Bridget: LinkedIn
December 4:  Bruce Katz, VP at the Brookings Institution and Founding Director of the Brookings Metropolitan Policy Program
Bruce is the co-author of The Metropolitan Revolution, a distillation of his work on the emerging metropolitan-led "next economy" and its practitioners around the country working to produce more and better jobs driven by innovation, exports and sustainability. Connect with Bruce: Twitter and World Wide Web
Supplemental Reading