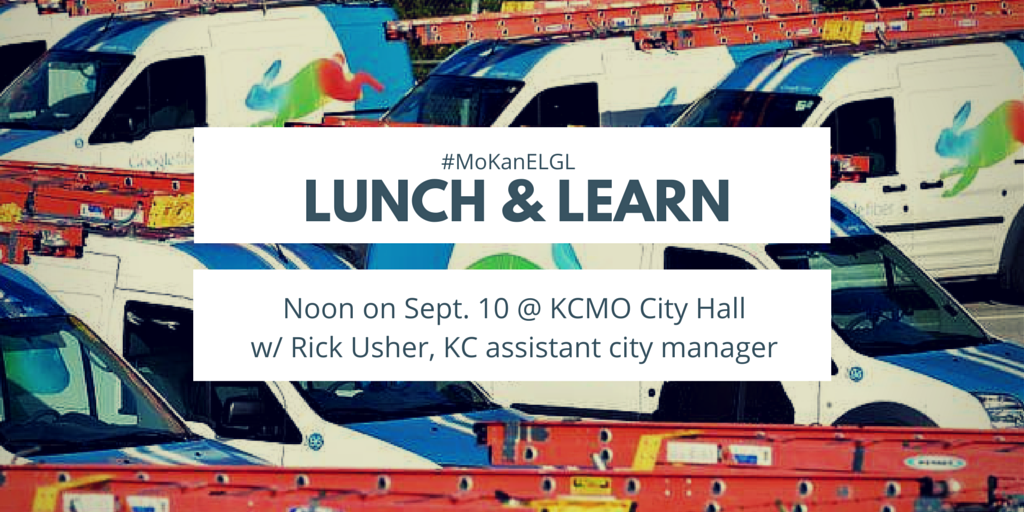 There is no buffering in the Silicon Prairie.


Three years ago, Google introduced Kansas City to its blazing fast internet service. As one of the first cities in the nation to receive this entirely new internet service, residents were not quite sure what to make of the gigabit download speeds.

Sure, it did not do much for your average internet user's cat video experience, but government leaders like Rick Usher saw a major opportunity to connect existing businesses and lure new start ups tech companies to these new fiberhoods on both sides of the state line.
Join the #MoKanELGL folks for a unique Lunch & Learn event in downtown Kansas City where we will hear from Usher about the creation of the KCMO fiber network and what it has done for business development in city and the region.
#MoKanELGL Lunch & Learn

Noon on Sept. 10 at the KCMO City Hall (map)

Special guest Rick Usher, assistant city manager with KCMO
ALSO: As part of their international tour, Kristen and Kent Wyatt will be also join us to talk more about how ELGL has been making great strides in local government across country.
Supplemental Reading
Rick Usher on Bringing Google Fiber to Kansas City
Guidepost #18 – Rick Usher, Kansas City, MO