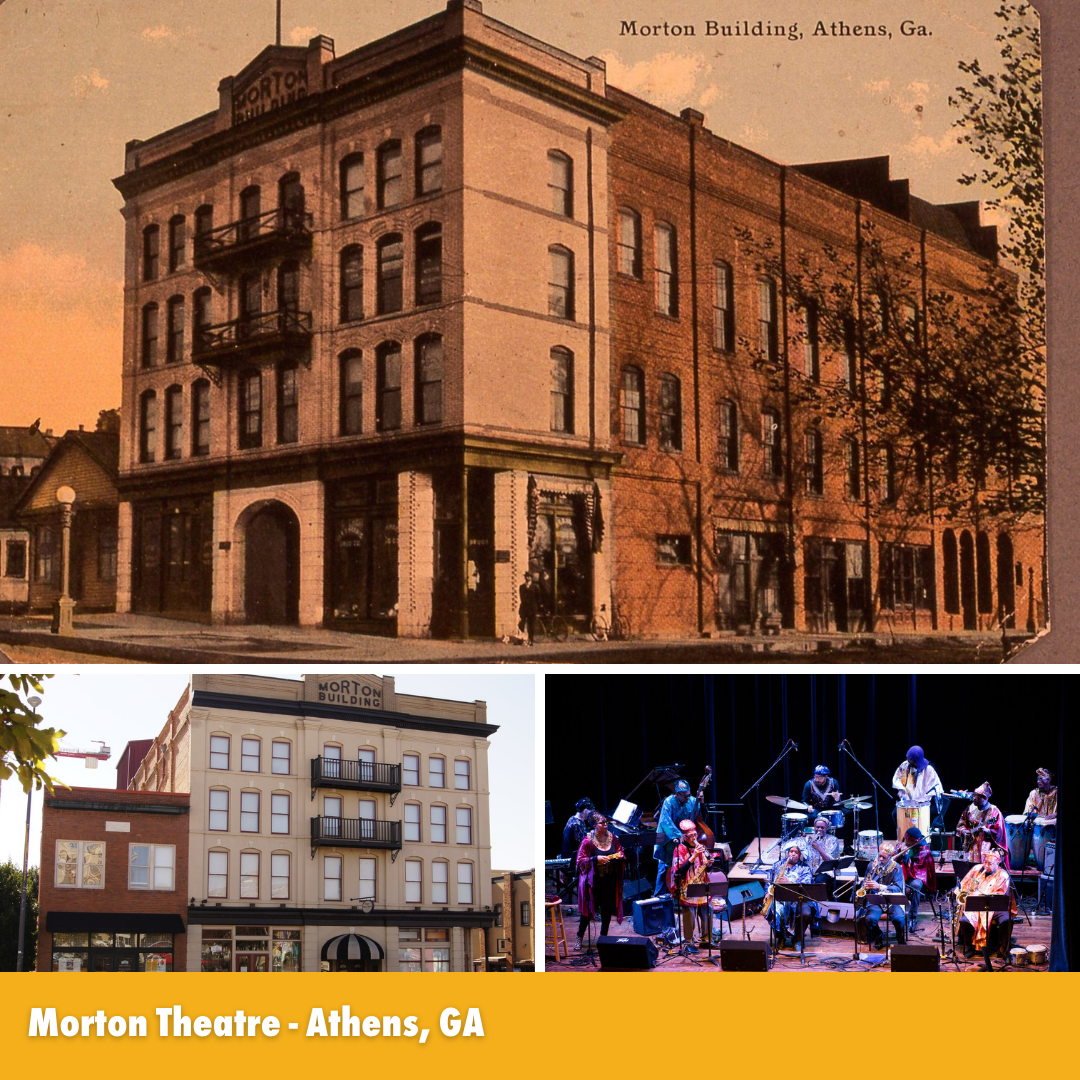 Voting for the 2022 Best Places in Local Government (aka the #ELGLKnope) Round of 32 opens on March 7, 2022 and closes at midnight PT on Friday, March 11, 2022. One vote per person. Learn more about this award online.
---
Morton Theatre
Athens, Georgia 30601 
Year(s)/Era:

1910 

Type of Place:

Building  

Nomination:

The story of the Morton Theatre is one of resilience, progress, prosperity, and legacy. The space of the Morton Theatre is one for cultural arts, history, education and entertainment. A true rags to riches tale, and one that elevated and empowered a community throughout a century. It deserves prominence and honor.




Athens-Clarke County Unified Government values our unique local history and culture, while also working towards recognition and remedy for past injuries. Through a Resolution of Athens-Clarke County, Georgia in Recognition that Black Lives Matter passed in July of 2020, the Unified Government acknowledges and recognizes the trials, tribulations, sacrifices, and accomplishments of African-Americans in general, and Athenian African Americans specifically. Athens-Clarke County Unified Government supports recognizing those individuals (both well-known and less well known) from all paths of life, who lived and dedicated their lives to the betterment of African American Lives in Athens. 

Most notable attribute(s):

Monroe Bowers ("Pink") Morton was born an enslaved person and despite the hardships of the segregated South, he amassed to great wealth in Athens, GA. Built in 1910 by Monroe Bowers ("Pink") Morton, the Morton Theatre is one of the first, and the oldest surviving vaudeville theatres in the United States, uniquely built, owned, and operated by an African-American. Monroe Bowers "Pink" Morton, served as a postmaster, published two newspapers and owned 30 buildings in the Athens area. The center of Morton's empire was the Morton Building, which became the center of African-American business and entertainment in Athens at the turn of the century. 

Special designations or recognitions:

The fully restored Morton Theatre is listed in the National Register of Historic Places, and was adapted as a performing arts space through the 1987 citizen-approved SPLOST (Special Projects Local Option Sales Tax) funding in 1993.

Three words to describe:

Cultural Arts, Legacy, Resilience 

Anything else to share?

In 2013, Plumgood Productions produced a documentary film about the Morton Building, Theatre, its owner, and its influence on the local community. The Soul of Athens: A History of the Morton Theatre has since won a Platinum Best of Show Aurora Award for excellence of content, execution and creativity. 
Local Government:
Athens-Clarke County Unified Government 
Athens, Georgia 30605 
---