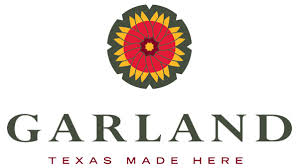 It's Mount Rushmore season for ELGL members. We're asking for your top four list on a variety of topics.
---
Scott Bollinger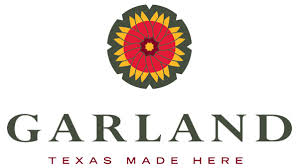 Neighborhood Resources Administrator — City of Garland, TX
---
Garland attractions:
Intrinsic Smokehouse and Brewery – great story of someone that was raised in Garland, went off the Europe to learn to craft beer, and then came back and opened a business. Good people, very good food, and amazing craft beer.
Meshack's Bar-B-Que – No seating area and isn't much to look at, but has been named as one of the top 50 barbecue joints in the state. If you like smoked meats, this has to be on your list.
Christmas on the Square – Such a fun event with a fun lighting ceremony and fireworks, and lots of activities like snow tubing hills and train rides.
Cinco De Mayo – Huge event with many community contributions, including folklorico, grito, and mariachi.
Pumpkin spice food/drinks:
Greenhouse Restaurant and Bar in Denton, Texas serves a roasted mini pumpkin stuffed with rice, fried sage, green chilies, and pepitas. Yeah.
Dude, Sweet Chocolate has the Fungus Amongus, which is a soft butter toffee made with porcini mushrooms, pumpkin seeds, and nutmeg. Perfect fall flavors.
Can't leave out Henry's Homemade Ice Cream, where everything is perfect, including the Pumpkin Cashew flavor.
It's not fall without pie, and Emporium Pies has several to choose from, but the Drop Dead Gourdgeous is the champ—spicy pumpkin custard with a gingerbread crust.
Sports:
NFL football – I don't care how popular it is or isn't, I just love the strategy and tactics in this team-focused sport.
NBA basketball – The game has really changed over the past decade, for the better.
Women's pro tennis – I like tennis in general, but I feel like the action is better in the women's game.
Curling – I like the ski events in the Winter Olympics too, especially the new Ski Cross, but man, I love curling. It's like chess on ice.
Dinner guests:
Joyce Carol Oates – probably the greatest living fiction writer
Gary Clark Jr. – my favorite axeman (with Josh Homme a close second)
Roger Staubach  – Captain America himself
Bill Murray – because it's not a party without Bill Murray
Questions about life:
If karma really did exist, would you be better or worse off?
Which nature do we overcome? Are we by default immoral, opportunistic beings that overcome that nature to live justly, or are we innately good and overcome that nature to act unjustly?
We constantly make decisions that, over time, actually cause our own unhappiness. Why are we so bad at knowing what makes us, ultimately, happy?
Would you rather have a world made of art, or one decorated by it?
---
Previously