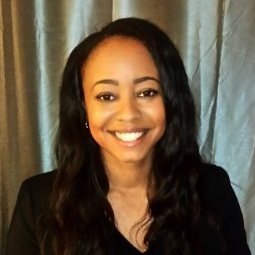 In this series, ELGL members reflect on how their life has changed from 2008 to 2016, and look forward to where they'll be in 2024. ELGL members can sign up to share their experiences at My Life in Presidential Terms. 
Janee Carter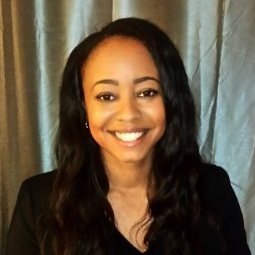 City of South San Francisco, CA — Management Analyst
Connect: LinkedIn
1996: Child Prodigy
I was ten years old, in 1996, when the first presidential election that I remember (enough to have an opinion about it) occurred. I have always been a bit ahead of my time. Being seven and eight years younger than my brothers only heightened this reality. I remember watching re-runs of "Doogie Howser, M.D." and thinking that I was also going to be a child prodigy. I tried to live out dream by completing the homework assignments of my brother. One assignment included watching the news, watching the debates and reading the newspapers, and then, selecting a political candidate to support and defend. Clearly, I couldn't skip fifth grade to make my argument in my brother's class, but I debated anyone that would engage.
2000: Motivated to Participate
This section should be called, 'elective amnesia." During this period, I became motiviated to get involved in local politics.I was devastated by the election results in 2000. I turned my devastion into action by running for and being elected class president from 2001-2004. In the 2003-04 school year, I served as a School Board Representative and volunteered for statewide campaigns. Despite not being old enough to vote, I was motivated to impact local and statewide elections. 
2008: Recent Graduate in the Midst of Great Recession
In my fantasy world, a double Bachelor's degree from UC Davis was my golden ticket to a high-paying, full-time job in the city of my choosing. Why not? I was a well-rounded student who graduated while working full-time and volunteering to mentor younger students. The unfortunate reality was that I was not unique. I was one in a large group that graduated from college during the Great Recession.
I began my post-college career at Starbucks and worked full-time in local government as an intern with the City of Sacramento. I remember working the night of the election in 2008. I served free coffee to guests with "I Voted" stickers and tried to get updates on my Blackberry (Yes, those were popular then!). When Barack Obama won the presidency, the café lobby was filled with people hugging, crying, and celebrating. Someone unaware of the election might have assumed that we knew each other. Instead, we were strangers, excited about the hope and change that would come from our new President.
The free world had elected its' first African-American President and I couldn't be more overjoyed. Later that night, I sat with my grandmother, who was born and raised in Alabama and talked about the trajectory of her voting experiences. As I cast my vote in a presidential election for the fourth time, my grandmother had not been afforded the opportunity when she was the same age.
2016: Local Government Professional  
This year, I finally began working (no air quotes this time) in local government. I joined one of the greatest local governments, as a management analyst and began to use my degrees.
In many ways, I think our country has cycled back to the way I felt in 2000. Hopefully this election will motivate people beyond their indifference and generate interest on things that are decided locally. 
Previously