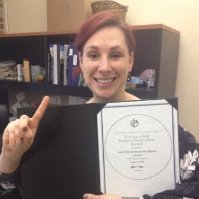 In this series, ELGL members reflect on how their life has changed from 2008 to 2016, and look forward to where they'll be in 2024. ELGL members can sign up to share their experiences at My Life in Presidential Terms. 
By Kristin Donald, LinkedIn
Apex Park and Recreation District, Finance Manager
2008: Be the audit you can be
At the beginning of 2008, I joined the City and County of Denver Auditor's Office as senior performance auditor. I was excited for the change after my years as an external financial auditor, first at the state level, then at a firm working with local governments.
I was excited to work for the Denver Auditor's Office which presented the opportunity to review all areas of government and look for areas to strength the organization. This excitement wore off over time and my impact seemed to be pointing out problems and moving on to the next department. I enjoyed learning about the different departments and business processes. I meet a lot of "Leslie Knopes" along with many "citified" employees doing the pension countdown.
During this time, I gave birth to my daughter and learned a lot about the realities of a working motherhood and some of the prejudices in the work place.
I wanted to be part of the solution to make a real impact which led me to new positions on the operations side. This switch led me two different organizations in growing roles and into my current role.
2016: When I hear people yelling at me I hear people loudly caring
2016 finds me serving as Apex Park and Recreation District Finance Director, and I had a little boy making us a family of four.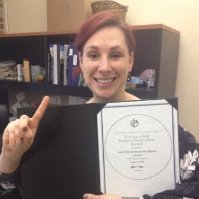 My role as Finance Manager is my biggest role in my career, and I feel I am hitting my stride. I get the opportunity to work on finance issues throughout the District. Who doesn't want to work with Parks and Recreation folks? I have never met such a large group of dedicated, fun loving, wellness minded people.  I am excited to help them grow as we issue new bonds to build and expand facilities in the District.
These days it's important that I maintain balance with family, a skill that is not easy. I push back when I am faced with situations involving maintaining a work-life balance. Why should I be sorry if I was up all night with a kid with croup and I need to take a sick day? I am lucky that I don't receive push back and I can model working motherhood for my children.
I was amazed when managers took up my challenge to apply for the GFOA Budget Award. I learned so much about our District's programs by reading their budget sections.
It's exciting times here, we are issuing new bonds to build new facilities, while I am gaining experience firsthand rather than making sure it was done on the audit side. The experience I am gaining here is immeasurable and will take me into 2024.
2024:Work Worth Doing
2024 seems far off and scary. My children will be 15 and 11. Besides my hair being gray, I hope that I still have the passion for local government work. If I were to dream a bit, I see myself as a CFO or Deputy Manager of a local government, or I would be happy to remain in my same role. It's tough to beat parks and recreation.
Government work can be work worth doing. I hope along the way that I will inspire millennials to join and stay in the public sector.  I hope I am a champion of eliminating unnecessary bureaucracy with efficiency while maintaining effectiveness and compliance.  I hope my service helps the citizens and my community.
Supplemental Reading
My Story with Kristin Donald, Apex Park and Recreation District
All I Am Saying Is "Give CAFRs a Chance"
"Work Worth Doing" – A Thank You to Parks and Rec
Previously
My Life in Presidential Terms with Dylan Feik, City of Calistoga, CA
My Life in Presidential Terms with Katie Babits, City of Eugene, OR