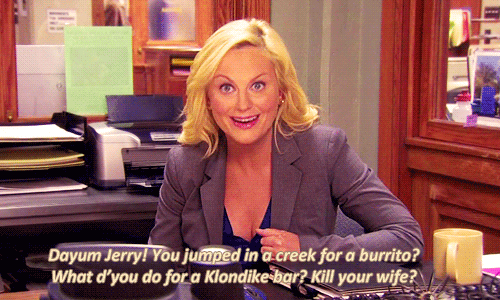 In this series, ELGL members reflect on how their life has changed from 2008 to 2016, and look forward to where they'll be in 2024. ELGL members can sign up to share their experiences at My Life in Presidential Terms. 
By Nicole Fredericks – LinkedIn & ELGL Profile
2008:
I was a bright-eyed, bushy-tailed high school senior, excited to graduate and see what was out there beyond the cornfields in my backyard. I was your typical overachiever—playing viola in the school orchestra, singing solos in choir, captain of the dance team, and competing in Scholastic Bowl (or Quiz Bowl, as some of you folks might call it). The night of January 3rd, 2008, I was watching the Obama campaign's hard work paying off, as he won in an upset over Hillary Clinton in the Iowa Democratic Caucus. In some small way, I felt like my work was paying off too. I had volunteered for the campaign, canvassing the small city of Clinton, IA, for several weekends in 2007, explaining to voters why his message resonated with me. He was an outsider that was going to change the system, to inject some hope into the increasingly cynical world of politics. His campaign was unlike anything I'd seen before in my short 18 years. In this new age of "going viral," it became apparent it wasn't just about your stance on policy anymore. It was your brand—what voters associated you with—that defined what you were about.
Meanwhile, I, the chronic overachiever, was supposed to choose a career path. I was interested in so many things; what would define me? I was decent at writing, so I figured I should do that. I enrolled into journalism school at Northwestern University that fall. On the first Tuesday of November, I was in my dorm room when we got the news. Simultaneously working on a multimedia project for a class, I listened as Brian Williams announced from my computer that Barack Obama would become the next president of the United States. Living an "El" ride away from Chicago, some friends and I tried to make our way down to Grant Park to catch a glimpse of the new First Family. By the time we got there, we were too late. We watched hordes of people filter down to the El tunnels, feeling like the euphoria was already subduing. As soon as we reached the park, the cops asked us to leave the nearly-empty grounds. We obliged, and found a Subway open amidst the deserted downtown. Sitting in that fast food establishment, my friends and I, of different races and sexual orientations, reflected on what this night meant.
2012:
I was graduating from college, in a still-recovering economy, and I was still recovering from my denial that my four years were over. I came out of it with a degree in Social Policy. (A typical conversation went: "What's that?" "It's pretty much Public Policy." "What's that?" I almost regretted transferring out of journalism just for the number of times I had this exchange…almost.) People were constantly asking me very silly questions, like "what [I] wanted to do with my life." Not having the slightest clue, I started working on a campaign for a state legislative race. This time around, I barely had time to even consider there was a national presidential election going on. In the month of October, I was working between 70 – 80 hours a week, not including my commute time. It also didn't include the time I spent searching for street parking—the folly of living two blocks from Wrigley Field.
On election night, I was at a watch party at a brewpub in the suburbs, realizing over time that our candidate was losing, and losing decidedly at that. My eyes briefly registered the television that was on, confetti coming down at the Obama campaign's headquarters. I didn't know what was next for me; my entire life had centered around one goal for the last few months. I felt deflated.
In December, I started working at a bipartisan political consulting firm with one of the contacts I'd met on the campaign. I still didn't know what I wanted to do, but in the meantime, I would work hard and take the opportunities given to me.
2016:
In the past four years, I've moved across the country, changed my career path, and gotten engaged. Despite taking very adult steps in my life, I still don't feel like an adult. I suspect it might be my brain's way of not having to decide "what I want to be." My work philosophy I've discovered is that I try to add value whenever possible, taking on needed roles or making improvements where I can. I enjoy new challenges, and don't like to say no to them. I very much appreciate working for the City of Gresham because people aren't afraid to change the way things work. It is exciting to be a part of an organization that is constantly moving forward, and does not shy away from those challenges. We're all facing very serious issues right now, both locally and nationally. It's important that we take these trials as the opportunities they are, to change and improve the lives of our citizens. That is something I will be keeping in mind as I watch the election night returns this November.
2024:
Amy Poehler as Leslie Knope announces her bid for the presidency; ELGL members everywhere rejoice. Meanwhile, I will have somehow figured out how to have it all—husband, kids, a rewarding career, a social life, and sleep. One thing I still won't have figured out is what I want to be when I grow up, because I don't want to stop growing.
Previously