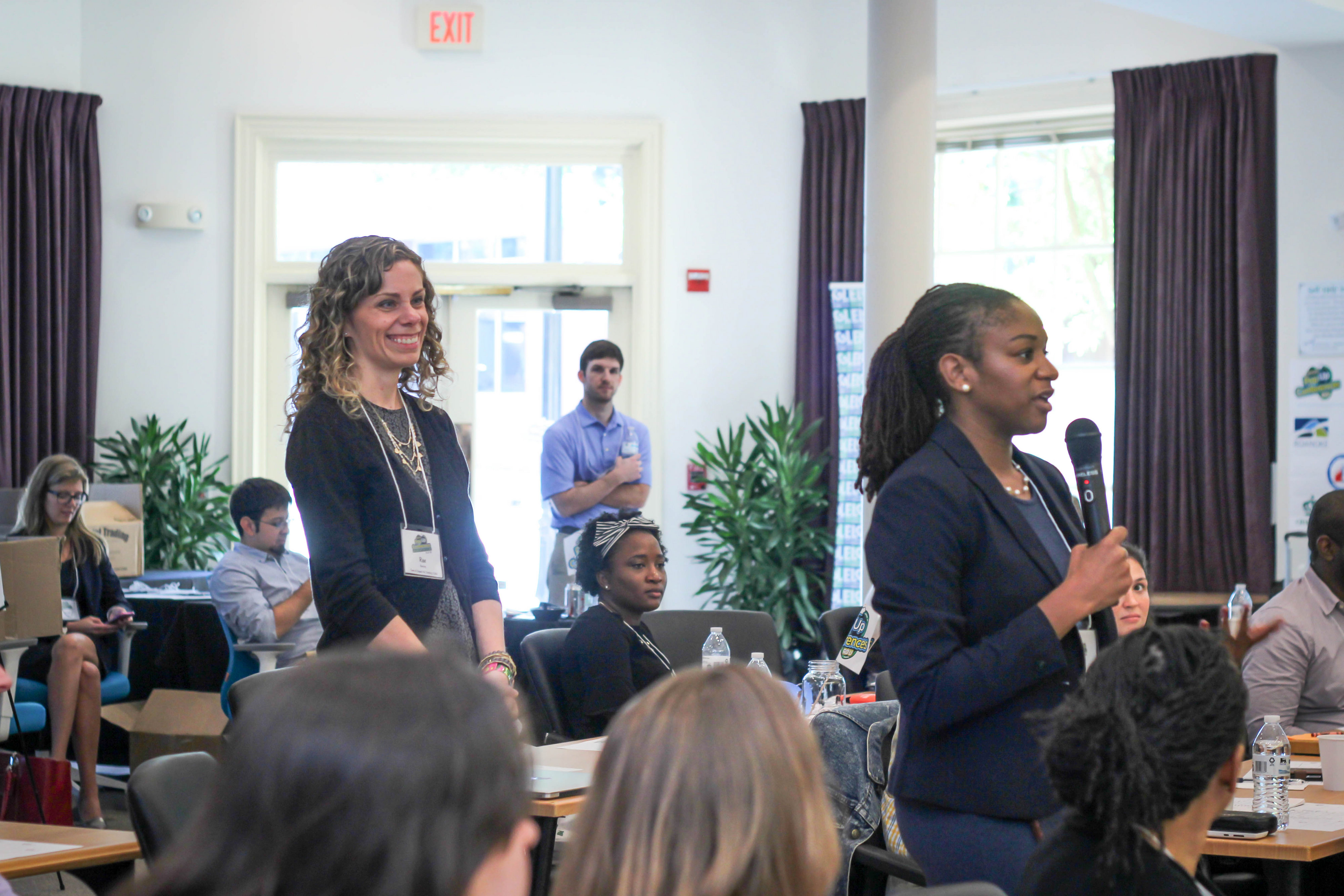 Updated 12/29
Here's a running list of your resolutions for us.
Create a Burning Issues page, so that members can post a single urgent or hot item in need of advice and/or solutions that other ELGL'ers can offer.
Keep up the good work! It sounds cliche, I know, but it is great to be part of a national organization focused on the important work being done by those of us on the local level. Too often we are lumped into a group with those working in Washington or at the State level and that's just not us. We are a unique group working closest with the citizens where the rubber meets the road. (Ha! Another cliche! Perfect ending.)
To provide members an invoice or payment reminder for renewing membership (note: it will help the organizational revenue stream).
Consider the viability of a listserve.
Consider a low cost job board for advertising positions (LOC has one but it does not provide national coverage). Editor's Note: Organizational membership ($250) provides unlimited job postings for a year.
More interaction with members. I participated in the Mug Swap and it was really great to get to know my partner! Not only did I receive a really cool mug, but made a friend in another city who understands life in the municipal sector. Thanks for providing that opportunity – I'm looking forward to more fun ways to get to know other members!!
Start a "Where are they now?" feature. With tons of ELGLers having some one introductory column/piece, I think it's be fun to check in with them a year or two later to see where they are at, what they're doing & what has changed since their first piece.
---
We are constantly evaluating the value that we provide to our membership. Whether you are a student with free membership or an organization paying $250, we want to provide value to your membership.
ELGL has no paid staff. We rely on a band of ninja volunteers who bring you initiatives such as the Morning Buzz, Resume Book, #ELGL17, webinars, job postings, and more.
We are asking for your feedback on what ELGL can bring to you and local government in 2017. Tell us what we're doing right…what we're doing wrong…and what we aren't doing but should be doing.
[contact-form][contact-field label='Name' type='name' required='1'/][contact-field label='Email' type='text' required='1'/][contact-field label='My New Year%26#039;s Resolution for ELGL Is…' type='textarea' required='1'/][/contact-form]