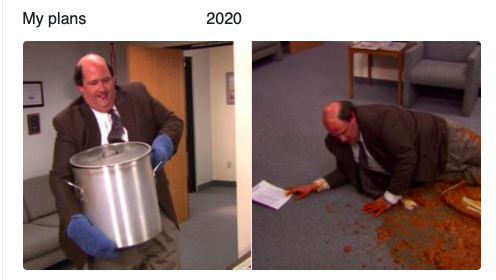 Today's Buzz is brought to you by Jennifer Casey, Public Information Officer for the Town of Collierville, TN. @ me: Twitter & LinkedIn.
What I'm Reading: I'm in between books. Feel free to drop any suggestions!
What I'm Listening to: The Cactus Blossoms
What I'm Watching: Workin' Moms

---
Way back in January, I posted this buzz about using 2020 to see our residents' perspective. It was a hopeful piece about the upcoming year, and how I planned on accomplishing my goal of evaluating and improving our communication by developing community allies and hearing their feedback about our Town.  
Well, we all know how my plans vs 2020 is turning out.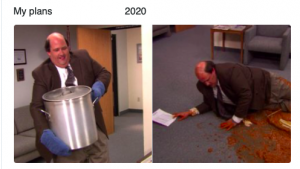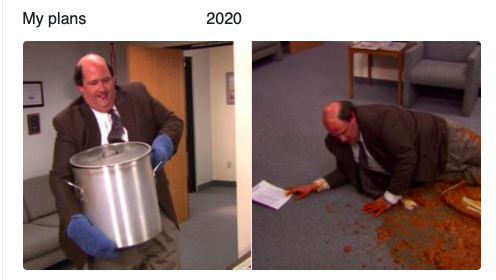 While I have heard plenty of feedback – mostly on the spectrum of you are not doing enough to protect us to you are doing way too much and this needs to end – I do not think I have gained many community allies. As a matter of fact, I am not sure if I have any community allies at this point besides my mom, and she lives a town over.  
I'm kidding! We still have our community cheerleaders who stand up for us on social media, send us positive feedback emails, and are just happy to be here. They've got our back, which should help motivate us to work on the rest. While 2020 may seem like a wash, we're almost halfway through the year.  
We need to check ourselves, before we wreck ourselves. 'Cause giving up is bad for our health.  
(Sorry, I couldn't resist.)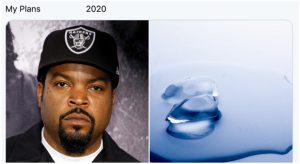 So here it is again. For my Town's communication department, my number one goal and supporting strategy is: 
Evaluate and enhance communication methods by developing relationships with community allies. 
I know there are more community allies who are out there, but I haven't had the chance to meet them yet, because I've been hit by the COVID-19 bus.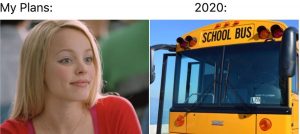 However, those opportunities to connect with the community do still exist. Like everything else, they may look slightly different than before. 
Just this week, I joined our elected officials to stop by local businesses as they've started to re-open and deliver free face coverings that were sent over by our state. We're making new connections, hearing their stories, and simply doing something kind. We feel that the small gesture made a positive impact for those business and customers.  
We can still connect with our community, but we have to be creative and be on the lookout for new ways to accomplish this. 
I'm going to end with a prolific statement that I wrote in my January 10, 2020 buzz,
"Some days I am truly tired from an information overload, however, it's crucial for us to listen and learn to see our residents' point of view to help us make informed decisions that reflect the people of our community." 
Well, I certainly got that wish. But there is always more work to be done, and while it may seem like we need a Fairy Godmother to accomplish our goals, we'll get there… eventually.