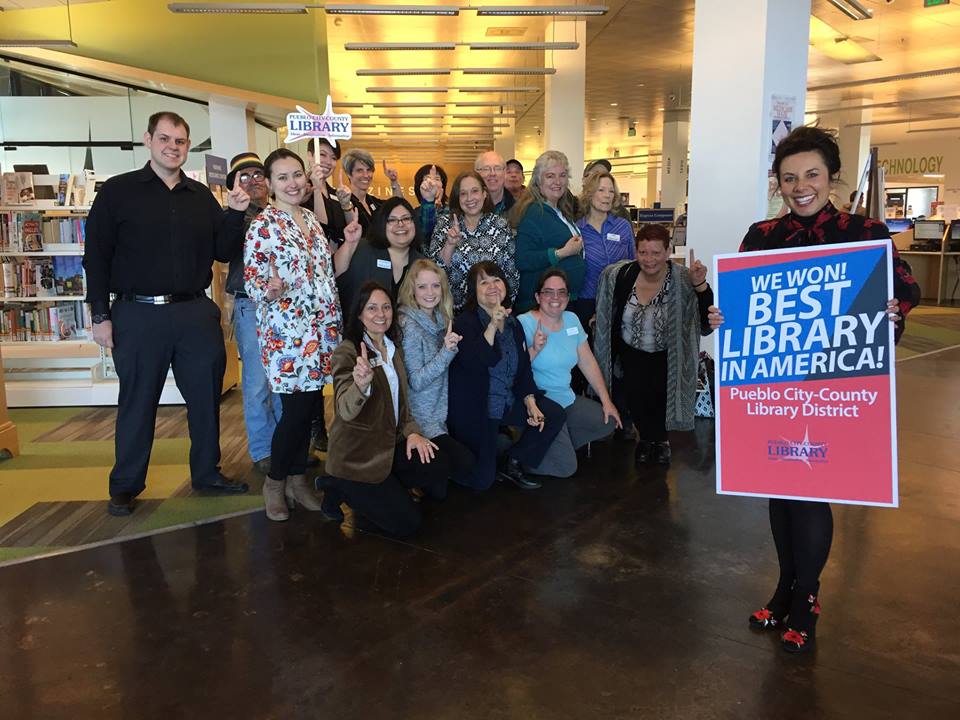 We started with more than 100 nominees for the best public library, and after several rounds of voting, Williamsburg, VA faced off against Pueblo, Colorado for the 2018 Leslie B. Knope Award.
---
2018 Leslie B. Knope Award Winner
Pueblo City-County Library
In the Headlines
Pueblo library district named best in nation
Pueblo library district wins award for best in nation
Colorado library wins 2018 Leslie B. Knope Award for best in the country

---
Pueblo City-County Library captures the 2018 Leslie B. Knope Award by winning the Twitter poll and general voting. Williamsburg Regional Library prevailed in the #LibrarySelfie portion of the final round.

---
In 2017, the City of Peoria, Illinois defeated the City of Vancouver, WA to capture the Knope Award for the best city hall.
Pueblo's run to the title received incredible community support which was evident in Pueblo, Colorado: Why I Love My Library.
The Williamsburg Regional Library captured the spirit of this contest with this word cloud made from the comments of their users.


Relive the magic of the National Championship by viewing the National Championship Photo Album, following the Twitter hashtag #ELGLKnope, and reading why Williamsburg and Pueblo are loved by their communities.
---
#ELGLKnope In the News