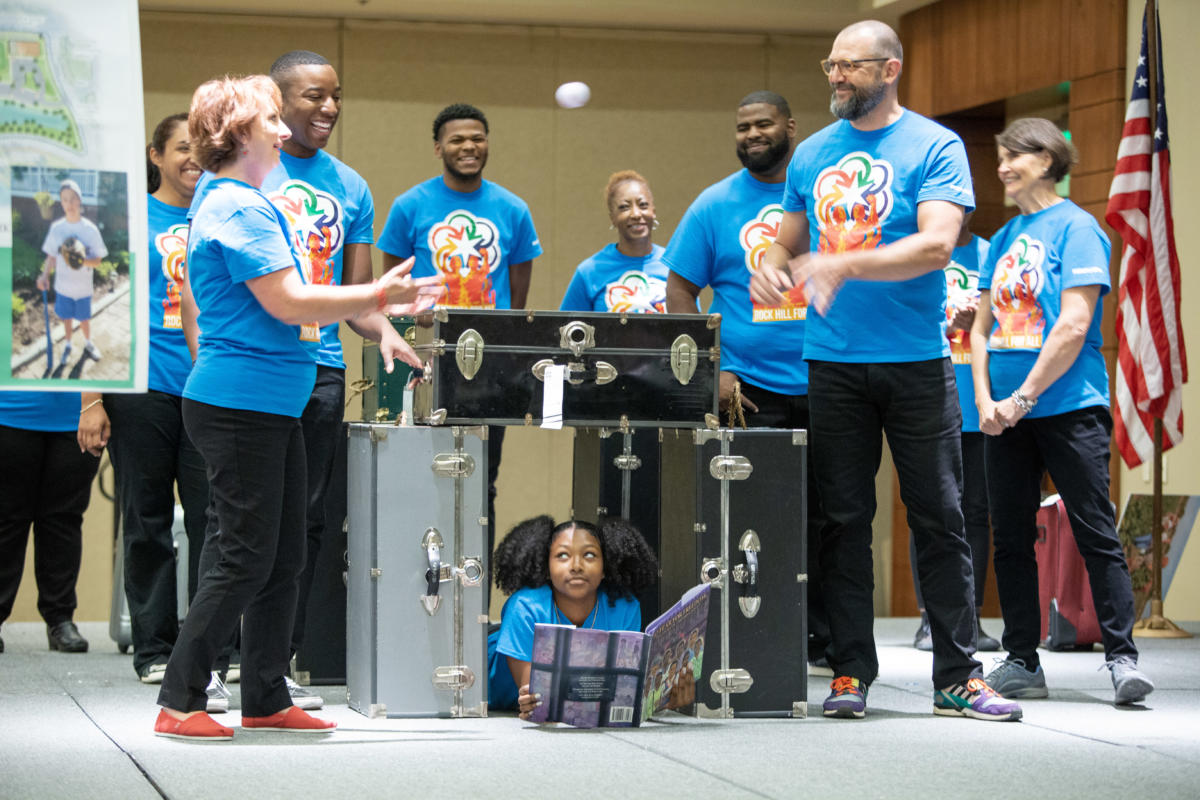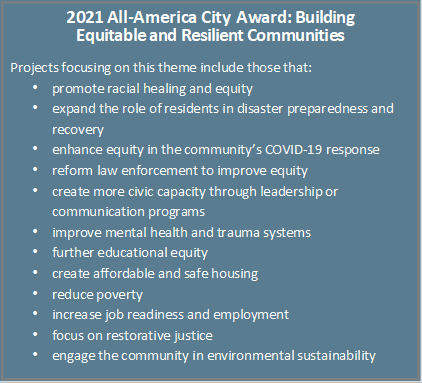 The National Civic League is now accepting applications for the 2021 All-America City Award. The 2021 All-America City Awards will recognize communities that have worked to improve equity and resilience.
Equity is the fabric that allows communities to achieve broad-based economic prosperity and other goals. Resilience enables communities to face challenging times by not only preserving what makes their community great but adapting and growing stronger. Both qualities depend on inclusive civic engagement.
Begin your community's application today to become a 2021 All-America City!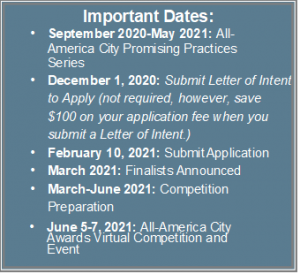 Cities, counties, towns and tribes wishing to apply have until February 10, 2021, to submit their application. Leaders from local government, schools, nonprofits, community foundations, libraries, chambers of commerce and youth have all led their communities to win the All-America City Award.
Unlike any other event, the All-America City Experience provides participants with lasting connections with community members and peers across the country, in-depth learning opportunities, and fun, energizing events!