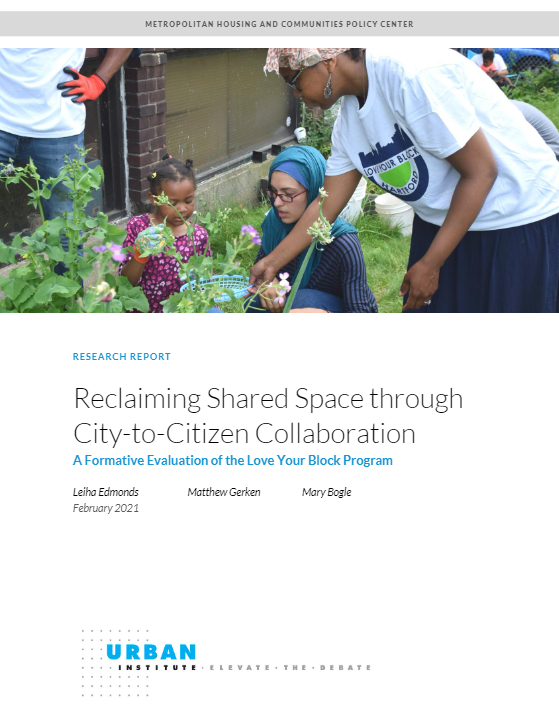 This report was shared by our friends at Urban Institute.
---
Urban Institute has released a new report examining the impact of the Cities of Service Love Your Block program. We're excited about the findings and interested in sharing how Love Your Block can lead to improved collaboration, better policy, and healthier cities.
The study demonstrates that Love Your Block not only helps cities fight blight by supporting resident-led projects, but also forms reciprocal relationships between citizens and city hall that can spur citizen-centered innovations in policy and practice.
We've created a summary, which can be found here and you can read the full report here: Reclaiming Shared Space through City-to-Citizen Collaboration.