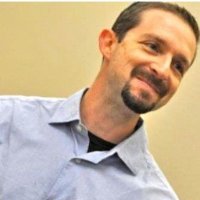 We're back with the new "New Sensation" feature. We've updated the questions based on your feedback. You'll now learn about the best YouTube videos on the web, read about gift ideas for the holiday season, and learn about the career accomplishments of our new members.  As a reminder, we developed this feature to introduce you to new ELGL members and as a way on connecting ELGL members with similar interests.
Vitals
Niel Laudati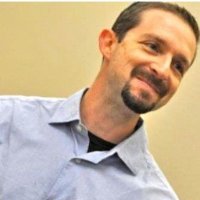 Springfield (OR) Community Relations Manager
Experience: Community Relations Coordinator, Las Vegas Valley Water District
Education: University of Nevada-Las Vegas, Bachelor's Degree, Communication and Media Studies
Recognition: Hermes Gold Award – Government Video, MarCom Gold Award – Government Video, and 2013 Springfield Chamber of Commerce Cornerstone Award
Background Check
Niel serves as the Community Relations Manager for the City of Springfield, Oregon – his role includes serving as the spokesperson for the city while managing external and internal communication programs as well as acting as the City's legislative and intergovernmental program manager. He has led award-winning public relations campaigns and has been engaged in community and government media relations for more than 15 years. Niel is also responsible for events and communications planning, issues and crisis management; cause-related marketing, social media and website content management.
Prior to joining the City in 2004, Niel spent seven years with the Southern Nevada Water Authority, managing outreach programs for some of the largest public works projects in the history of the State of Nevada.
Lightning Round
Tell us about three of your biggest accomplishments.
My family is awesome – and I'm definitely a homebody.  Maintaining a great connection with my wife and kids(no matter how busy my work-life is) is my top priority.
In 2004 I gave up a very good and secure job in Las Vegas to follow the dream of living in Oregon.  My wife and I took the risk, started over in Lane County and have never regretted it.
Playing a role in the resurgence of Springfield.  People in Springfield are very proud of their community.  I'm working to help our community reach its potential while eliminating the negative, untrue stereotypes about our City.
(Complete this sentence) I feel old when…Young people call me sir.
Tell us about two mistakes that you've made that we can learn from.
Early in my career I wanted people I worked with to take Public Relations seriously.  In doing that,  I became too serious – which isn't me.  Take your job seriously, but never hide who you are.
I've gone through the phase of saying yes to everything.  There has to be a balance.
Give us three of your favorite YouTube videos.
Of all the "Smartest Dog in the World" videos on the internet,

this is my favorite

.  He's riding a skateboard in a skate park for Pete's sake!  
As part of being an ELGL member, we give you a chance to redo or change any part of your life. How would you use it?
I would have kept up with the music lessons my parents were nice enough to pay for back in the day.  I didn't appreciate it when I was young, now I'll forever be a guitar hack…
Our annual conference will be held in October 2014. Name three topics or speakers that should be included on the conference agenda.
Importance of strong public/public partnerships – leveraging resources within the public sector agencies of your community.
Positive ways for cities to engage negativity in social media
(Complete these phrases) Best thing about the….
80's was……. All Star Wars all the time!
90's was…… Graduating and starting my career.
00's was….. Getting married, moving to Oregon and having some great kids!
Last year was….. Taking the kids to see Paul McCartney in Seattle!
Today is…. A scheduled lunch meeting I actually want to go to!
Name three of your mentors and describe them in five words.
JC Davis – Management Services Manager, Las Vegas Valley Water District: Does what's right, not what's popular. (and still made work fun!)
Gino Grimaldi – City Manager, Springfield: Integrity, family, listens, encourages growth.
Stephanie Stallworth Director, Public Affairs at Cox Communications, Las Vegas: Taught me the importance of building partnerships
Jeff Towery – Assistant City Manager, Springfield: Smart, thoughtful, calm in crisis, foodie!
What's your least favorite thing about humanity? 
I'm a glass half full kind of guy, so I have very little patience for the "haters."  Compassion is a good thing.
How can ELGL best contribute to the public sector? 
By continuing to energize the next generation.
Spring break or spring training? Which is better?
I prefer training camp (for football season – go Giants!), but spring break would be a close second.
Fast forward one year, what will factor into your decision on whether to renew your ELGL membership?
If there continues to be great, applicable and enjoyable content
Give us two ideas for attracting and retaining talented individuals to the public sector.
Study what future workers are looking for in a career and provide the flexibility for them to achieve it.
Public service is rewarding. If you tell the story of what can be possible, of the significant positive change you can be a part of, I think it sells itself.
What questions should we have asked?
Is Springfield Oregon really the home of the Simpsons?  Well, yes it is!
What one question you have about ELGL?
Is ELGL meeting the purpose you set out to achieve?
Supplemental Reading