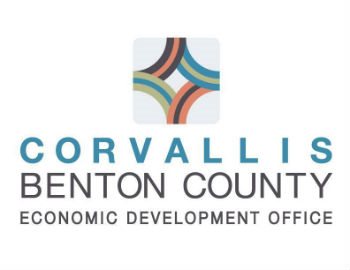 [youtube http://www.youtube.com/watch?v=mxLKo9APWMU?feature=player_detailpage&w=640&h=360]
Since ELGL is not a big fan of icebreakers and since we would rather not know what animal you want to be, this  feature will serve as a way of introducing new members. While you won't learn about their favorite animal, you will learn about their ideal Sunday morning, which dead people would they FaceTime with, and which song best describes their life.
Vitals
Email: [email protected]
Education: Oregon State University, Bachelor of Science, Fisheries and Wildlife: Environmental Education & Marine Biology
Current Position: Corvallis Benton County Economic Development Office, Economic Development Officer and Marketing Specialist at McMinnville Economic Development Partnership
Previous Employment: Program Marketing Coordinator at McMinnville Economic Development Partnership/ AmeriCorps VISTA,  E-campus Marketing Consultant at Oregon State University, and Academic Programs Assistant at Hatfield Marine Science Center
Connect: LinkedIn
Connect with Corvallis Benton County Economic Development Office: Facebook, LinkedIn, Twitter, and the World Wide Web
Three projects you are working on.
Developing a list of local businesses to visit over the coming year
Three accomplishments in the last 24 hours.
It's Monday so…
I got here on time this morning,
remembered to bring my coffee thermos into work with me (versus forgetting it on the car- like most days).
Your longest public meeting.
I'm new to city government- so I haven't experience a public meeting filibuster yet 😉
Songs on your iPod's Recently Played list.
Justin Timberlake 20/20
"When You Love Somebody"- Fruit Bats
"Andrew's Break"- Smokey Joe & The Kid
Best piece of advice from your parents.
Everything in life needs to be balanced, like ying/yang, work/play, relaxation/stress…or an oreo.
Excluding family, give three of your career mentors.
Dave Dahl, Dave's Killer Bread
[youtube http://www.youtube.com/watch?v=UoXEYENqKYQ?feature=player_embedded&w=640&h=360]
(Complete the sentence) I know this makes me sound old but……Social media bewilders me…Why do I need to know what you're eating for brunch? Also, I miss the Backstreet Boys.
Last time you checked your cell phone.
I'm on it now- posting a picture of my breakfast- duh.
Describe the inside of your car.
I drive a toaster, its adorable, square, and you can put an exponential amount of things in it.
(Complete the sentence) Before I die I want to……travel to my hit list…its extensive.
Should government be run like a business?
Yes, of course. I think there is a lot for government to learn from the private sector- although I think there is inherent risk in the business world and local government needs to run a steady path as well. I believe there needs to be a stability found between the two management styles.
What's the meaning of life? 
"Well, it's nothing very special. Try to be nice to people, avoid eating fat, read a good book every now and then, get some walking in, and try and live together in peace and harmony with people of all creeds and nations." –Monty Python.
Finally, what question(s) should I have asked?
Why did you decide to join ELGL?
Supplemental Reading
Previous Profiles