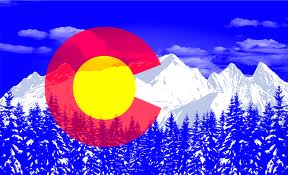 [youtube http://www.youtube.com/watch?v=iV-QGQVZv0k&w=420&h=315]
Since ELGL is not a big fan of icebreakers and since we would rather not know what animal you want to be, this  feature will serve as a way of introducing new members. While you won't learn about their favorite animal, you will learn about their ideal Sunday morning, which dead people would they FaceTime with, and which song best describes their life.
Vitals
Name: Justin Powell
Email: [email protected]
Education: University of North Carolina at Chapel Hill, Master of Public Administration (MPA) and Wofford College, Bachelor of Arts, Government
Current Position: Budget Administrator at City of Greenville
Previous Employment: Budget Analyst, City of Greenville; Board Member, Friends of Paris Mountain State Park; Management Consultant, IBM Global Services; and Budget Analyst, Fairfax County Government
Connect: LinkedIn
Connect with City of Greenville: Facebook, Twitter and the Web
Background Check
A MPA and CPFO with ten years of experience in government management, budgeting, policy analysis, project management, debt management, performance measurement, business process redesign, and change management.
Q&A
Three projects that you are working on.
Identifying a set of monthly financial indicators for the City Council and public that make analyzing the City's financial condition's accessible and easy to understand.
Attempting to grow my first container garden.
Your longest public meeting.
I think it ran four hours or so.  It was one of my first City Council work sessions on the budget in Greenville.  They ended up ordering pizza before the night was over.
Songs on your iPod's Recently Played list.
[youtube http://www.youtube.com/watch?v=qHutGIIGtbM?feature=player_detailpage&w=640&h=360]
The Shins, "Simple Song"
Queen, "You're my Best Friend"
Old Crow Medicine Show, "Wagon Wheel"
Best piece of advice from your parents.
Do you best and we love you no matter what.
Excluding family, give us three of your career mentors.
John Castile, City Manager of Greenville: I feel fortunate he has taken an interest in my development and always makes time to share some "inside baseball" about what it's like in the manager's chair.  He's a real master at dealing with a difficult political environment.
Dennis Harmon, the dean of City Managers in South Carolina.  He's been the City Administrator of Goose Creek since 1978 and part of the transformation of Goose Creek from a wide spot into one of the best-run cities in South Carolina.  He is a fount of wisdom and always willing to return my call when I need advice.
Mike Crow, FEMA contractor.  Before I returned to local government, I was a federal government consultant for a major firm and did about a year of consulting for FEMA.  Mike was my team leader, even though he worked for a different contractor.  In many ways, we were opposites, but he really showed me how deal with pressure and turn a near-impossible situation into a success.
(Complete the sentence) Before I die I want to……
Spend a year living in Umbria in central Italy with my family.
Should government be run like a business?
Having worked for a very respected company before coming to Greenville, I have found that business can be as or more dysfunctional than government.  That said, I think I always learn how to do something better whenever I watch a CNBC documentary on a major company like Costco or UPS.
Worst movie you've ever seen.
Without a doubt: Waterworld
Three defining news events of your lifetime.
September 11, 2001.
The financial meltdown of fall 2008.
The fall of the Berlin Wall.
(Complete the sentence) I know this makes me sound old but……Why are songs from my high school years on the classic rock station?
Last time you checked your cell phone.
About five minutes ago.
Describe the inside of your car.
Pretty clean beyond an umbrella, a Clemson baseball cap, and a couple of hangers in the back seat.
(Complete the sentence) In 2018, local government will be …………We will still be doing many of the same services, but I think residents will be expecting less face-to-face interaction and more done online.
Biggest misconception about government.
That we are either smarter or dumber than we really are.  By that, I find that either
we are perceived to have some sort of master plan and seem like geniuses when we are really winging it, or
we are perceived that we have no clue what we are doing when politics, law, or bureaucratic inertia keep us from acting on the issues at hand.
What's the meaning of life?
I am still figuring out, but I have made the following a guiding principle: Leave the world a little better than you found it.
Previous Profiles